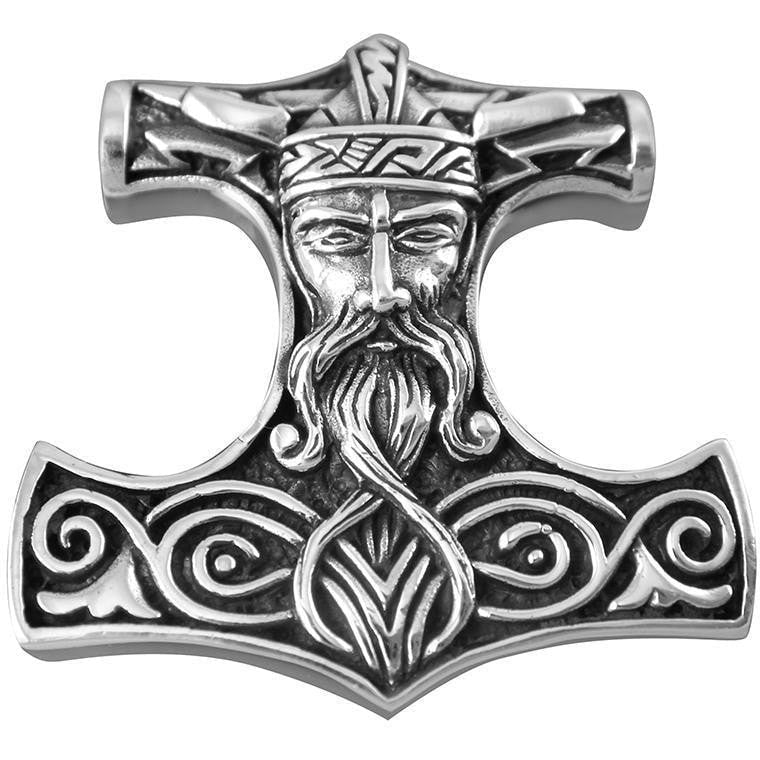 925 Sterling Silver Large Mjolnir Pendant with Odin's Face
Regular price
Sale price
$52.95
Unit price
per
---
Quantity
Made from high quality Sterling Silver (925).

Approx. weight 15gr.

Size is approx. 1-3/8" (35mm) long by 1-3/8" (35mm) at widest point.

Mjölnir/Odin design.

Delivered in a free pouch.
Odin, often referred to as the Allfather, is one of the most prominent and complex deities in Norse mythology. As the chief god of the Aesir, Odin played a central role in the mythological narratives and the lives of the Viking people. Odin was associated with war, battle, and valor. He was a patron of warriors and was often called upon by those heading into combat to seek his guidance and protection. His character is a fascinating blend of wisdom, war, and magic, making him a revered and enigmatic figure in Norse folklore.