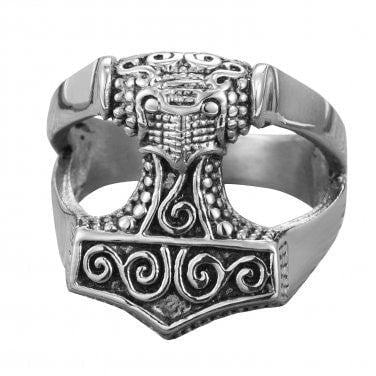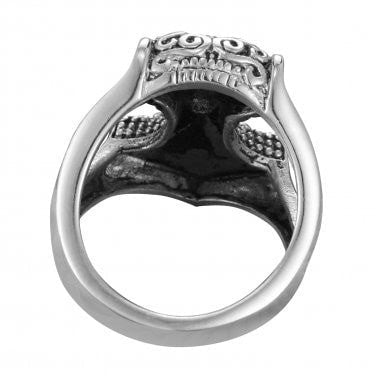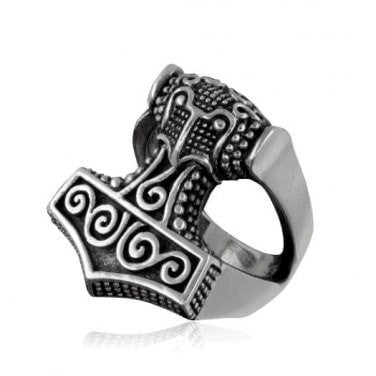 925 Sterling Silver Mjolnir Skane Style Ring
Regular price
Sale price
$44.95
Unit price
per
---
Quantity
Made from high quality Sterling Silver (925).

Approx. weight depending on size 12-14gr.

Frontal dimensions approx. 1" (25mm) by 3/4" (20mm).

Mjolnir theme.

Stamped 925. Delivered in a free gift box.
The Mjolnir Skane ring is a distinctive and powerful piece of jewelry that seamlessly blends Norse mythology and Viking heritage. Mjolnir, the legendary hammer of the Norse God Thor, is a symbol of power, protection, and the forces of thunder and lightning. The term "Skane" is often associated with the historic region in Sweden known for its rich Viking history. The original hammer was made of silver with filigree ornamentation and was found in an undocumented location in Skåne, Sweden.