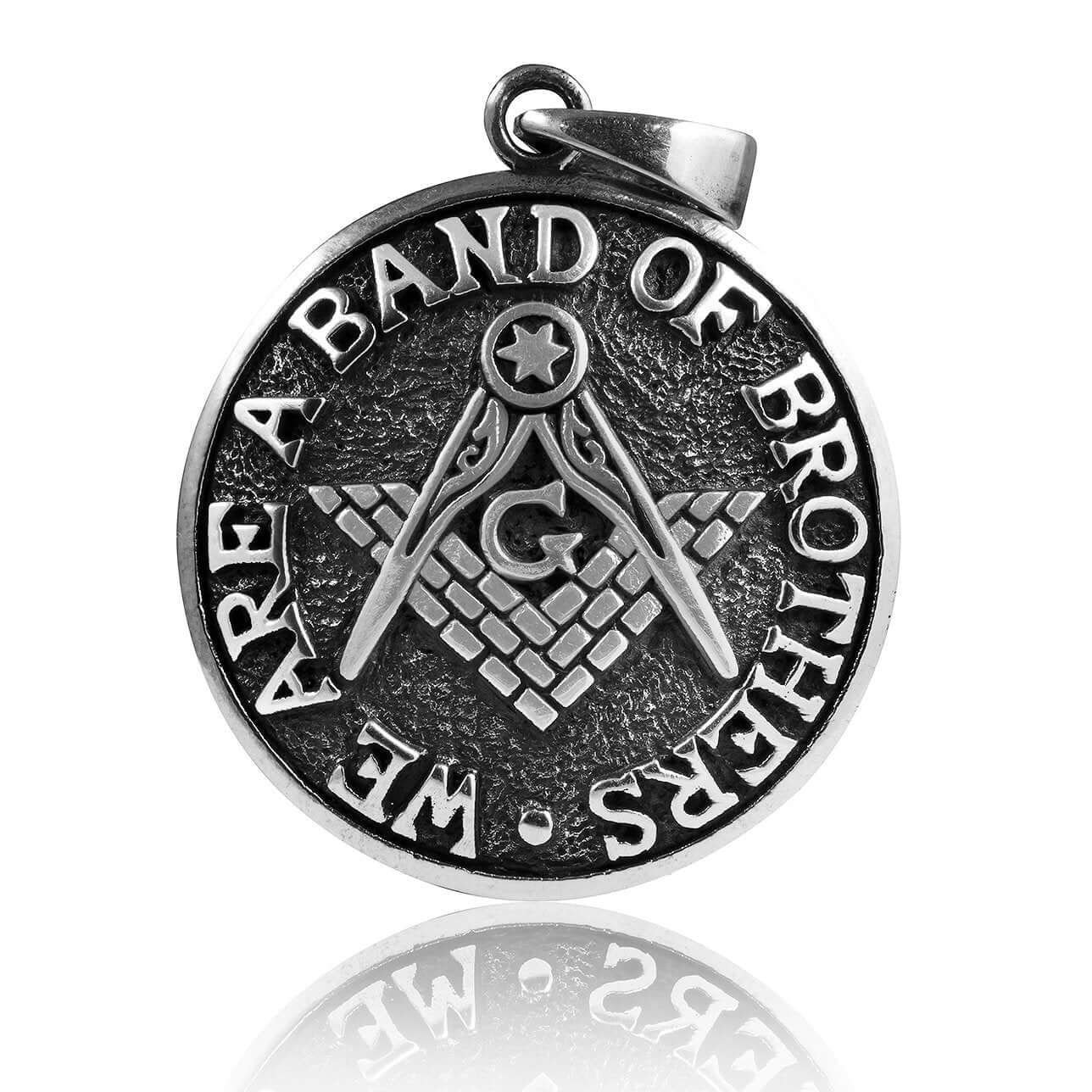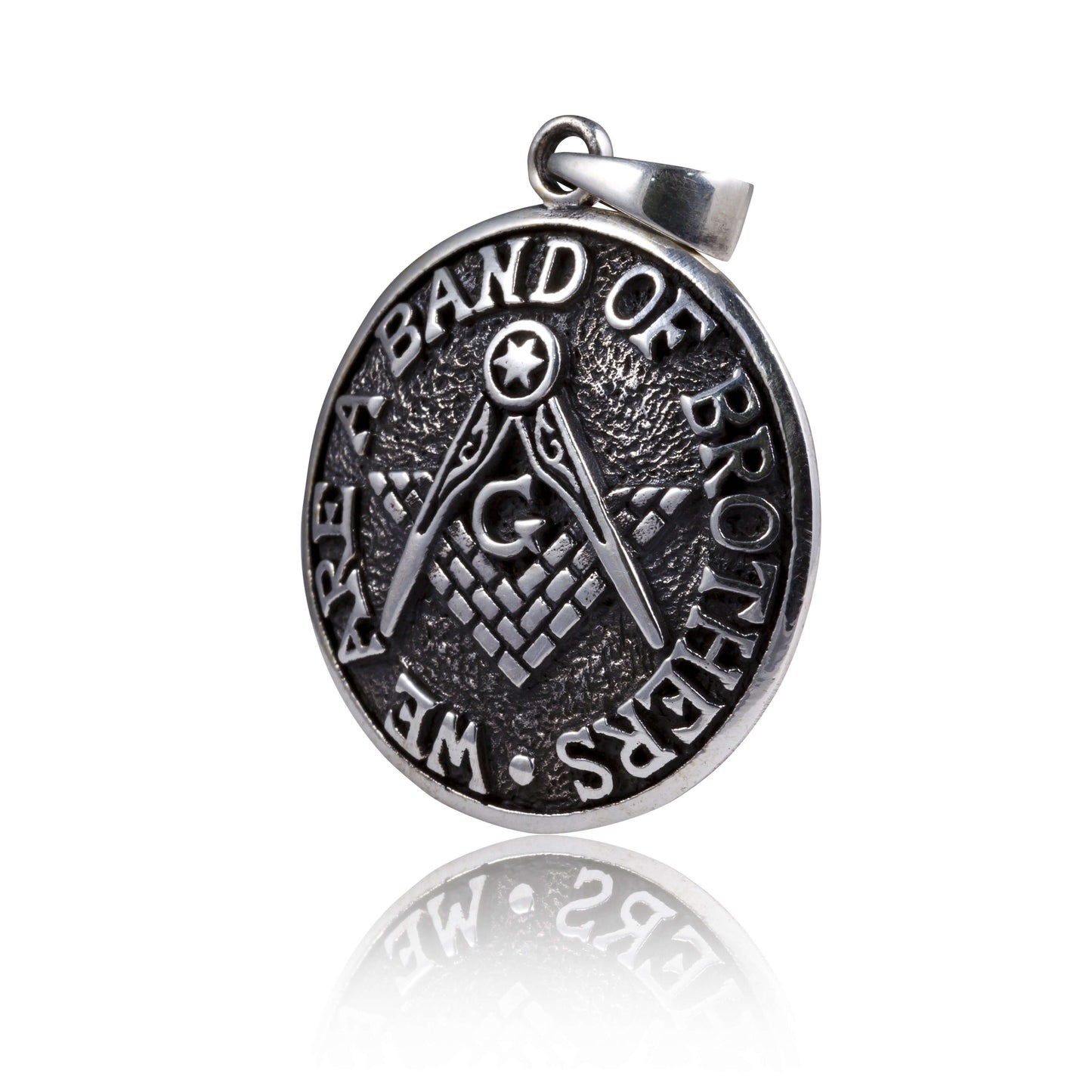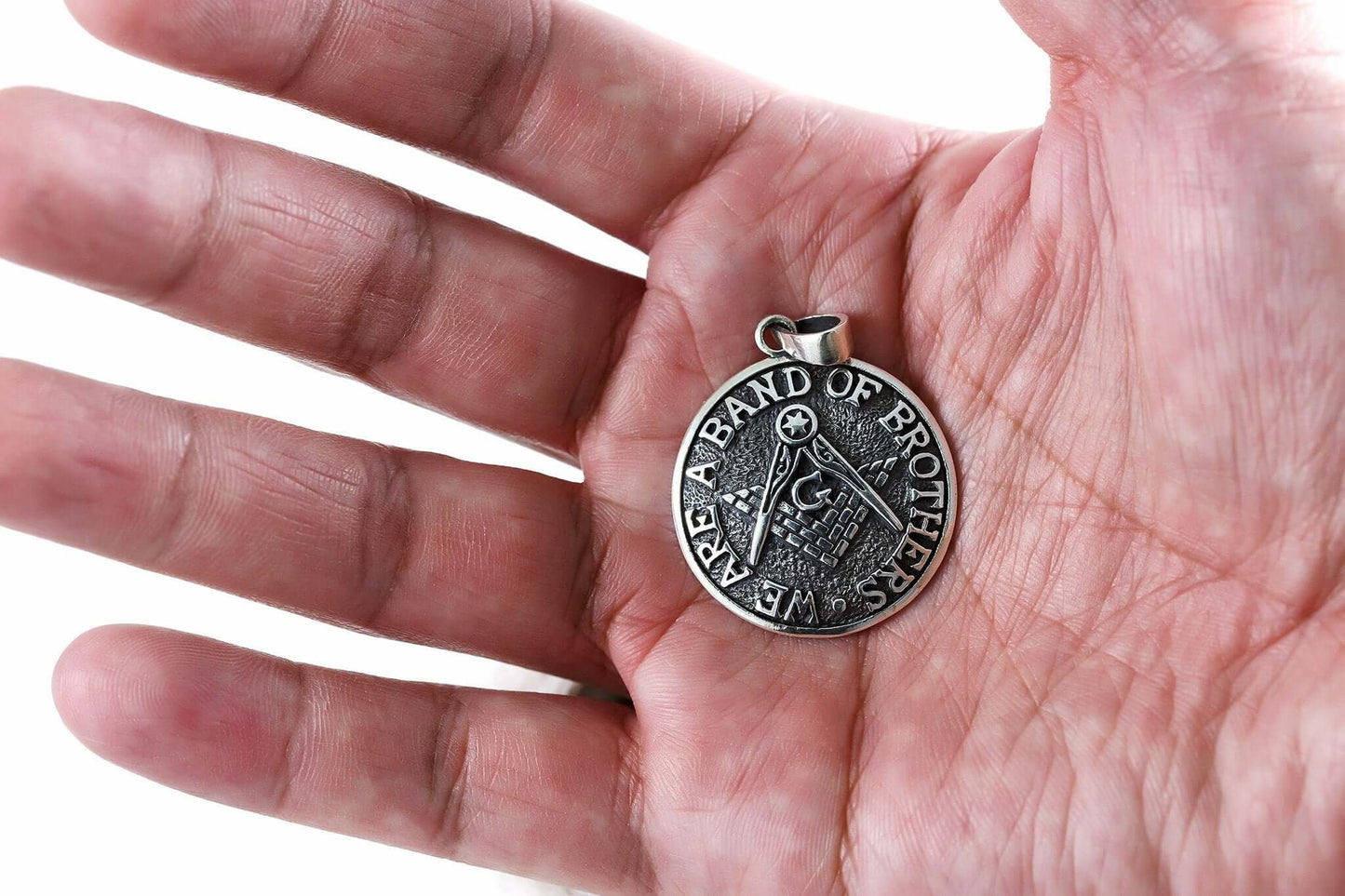 Sterling Silver Masonic "We Are a Band of Brothers" Pendant
Regular price
Sale price
$31.95
Unit price
per
---
Quantity
Made from high quality Sterling Silver (925).

Total weight: 7gr. Size is approx. 1-1/8" (28mm) in diameter.

Masonic Compass and Square designs with "We Are A Band Of Brothers" Script.

Hallmarked 925. Delivered in a free gift box.

We carry in our stock Sterling Silver chains at your request for an additional small charge if you wish to complement the pendant.
Introducing our exquisitely crafted Masonic Pendant, a timeless emblem adorned with the poignant script, "We are a band of brothers." This pendant transcends mere jewelry; it encapsulates the very essence of Freemasonry – unity, camaraderie, and the enduring bonds of brotherhood. The pendant's design is a testament to the meticulous craftsmanship synonymous with the Masonic principles. The script, delicately engraved on the pendant, serves as a powerful reminder of the collective strength derived from Mason's unity.