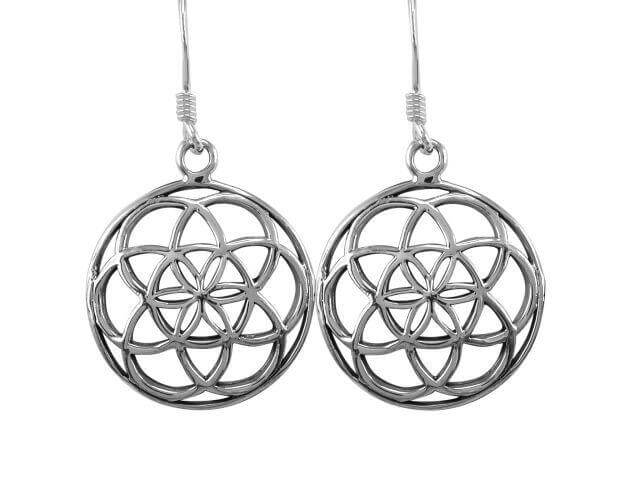 925 Sterling Silver Flower of Life Earrings Set
Regular price
Sale price
$24.95
Unit price
per
---
Quantity
Made from high quality Sterling Silver (925).

The earrings measure approx. 11/16" (17mm) in diameter not including the earwires.

Flower of Life design.

Hallmarked 925. Delivered in a free gift box.
At the heart of each earring lies the Flower of Life, a geometric pattern consisting of evenly-spaced, overlapping circles, forming a mesmerizing and intricate floral design. Revered across cultures for its profound symbolism, the Flower of Life represents the interconnectedness of all living things, the unity of creation, and the eternal cycle of life. Crafted with meticulous attention to detail, these earrings are made from high-quality sterling silver, ensuring durability and a refined aesthetic. Wearing the Flower of Life Silver Earrings is an intentional choice, inviting the energies of balance, unity, and cosmic order into your daily life.