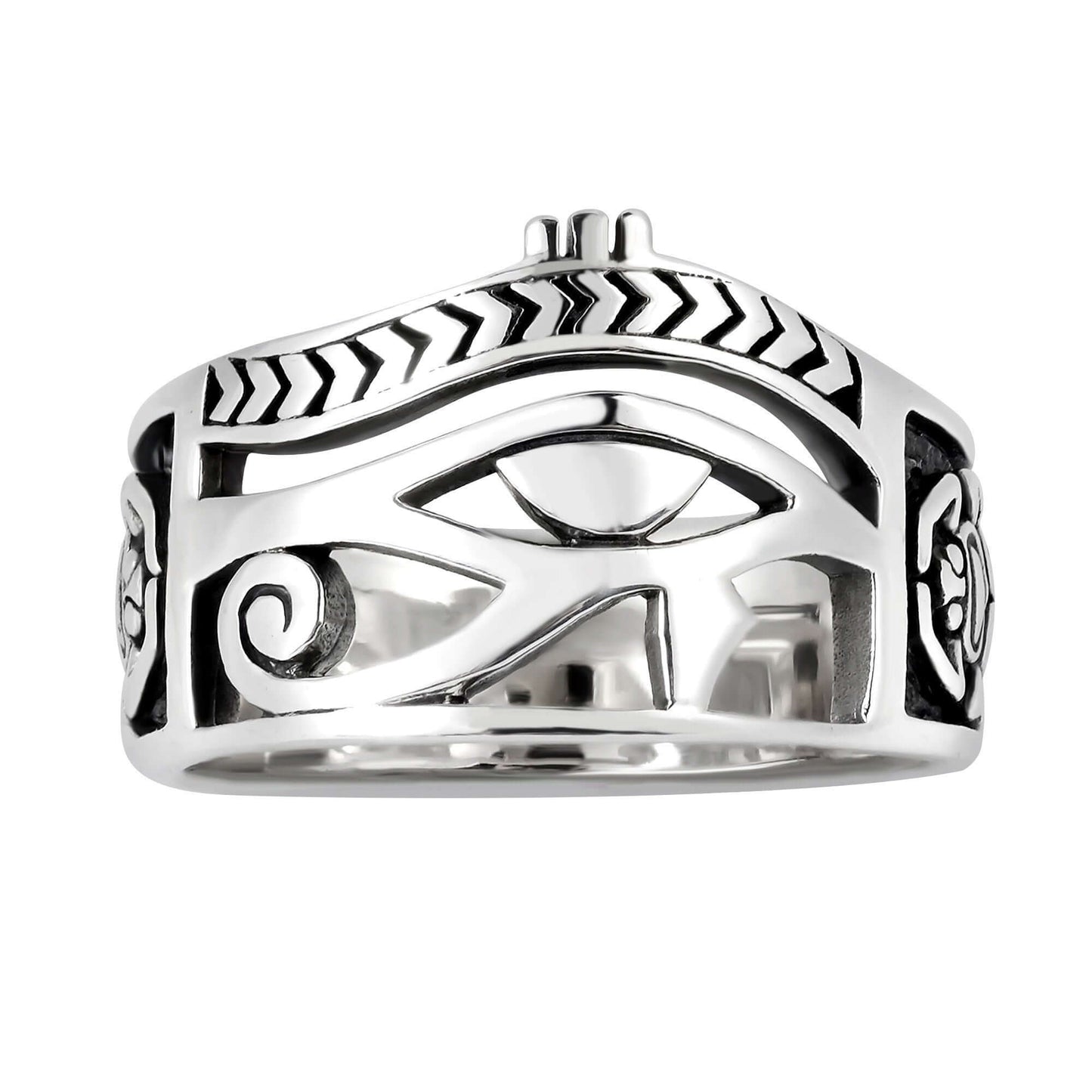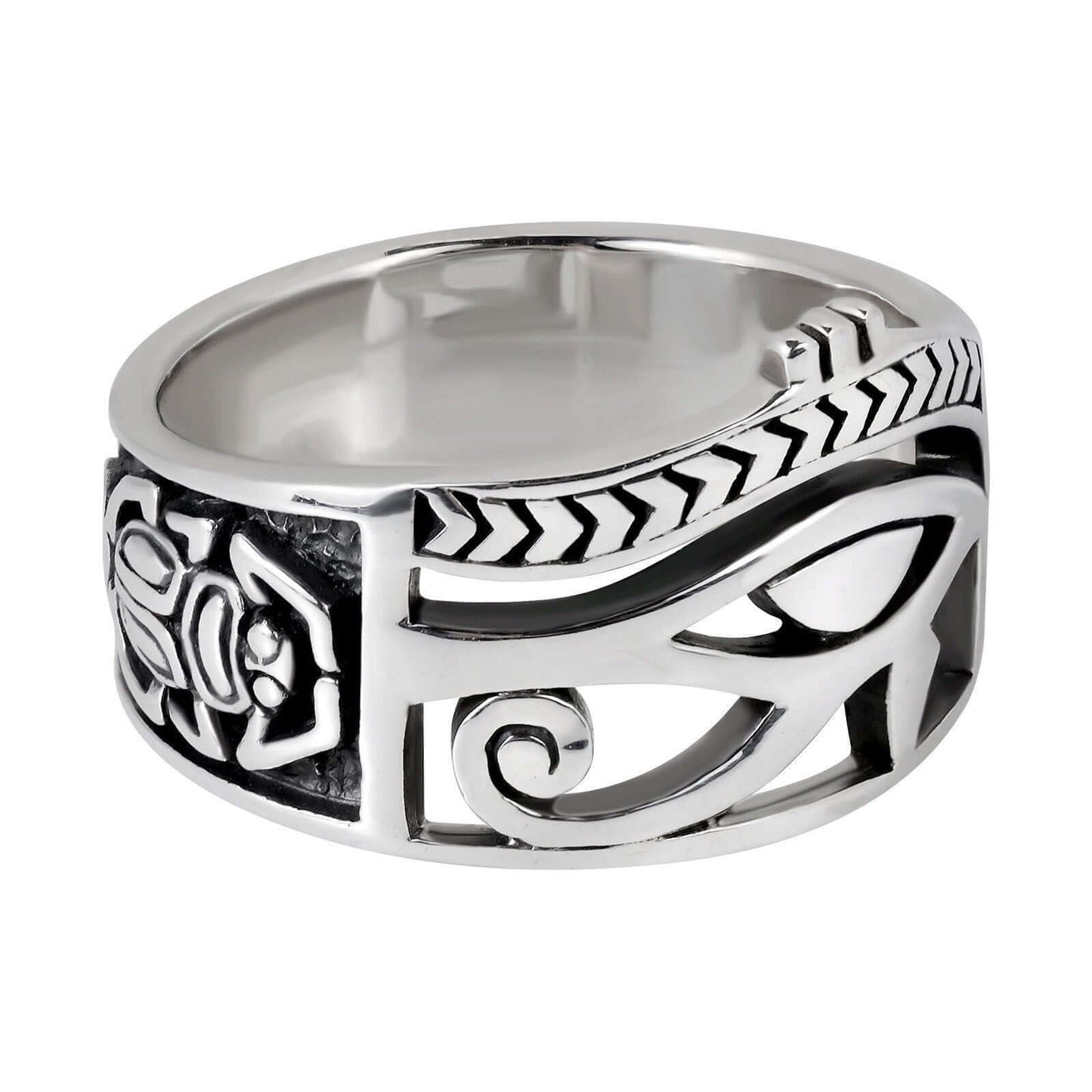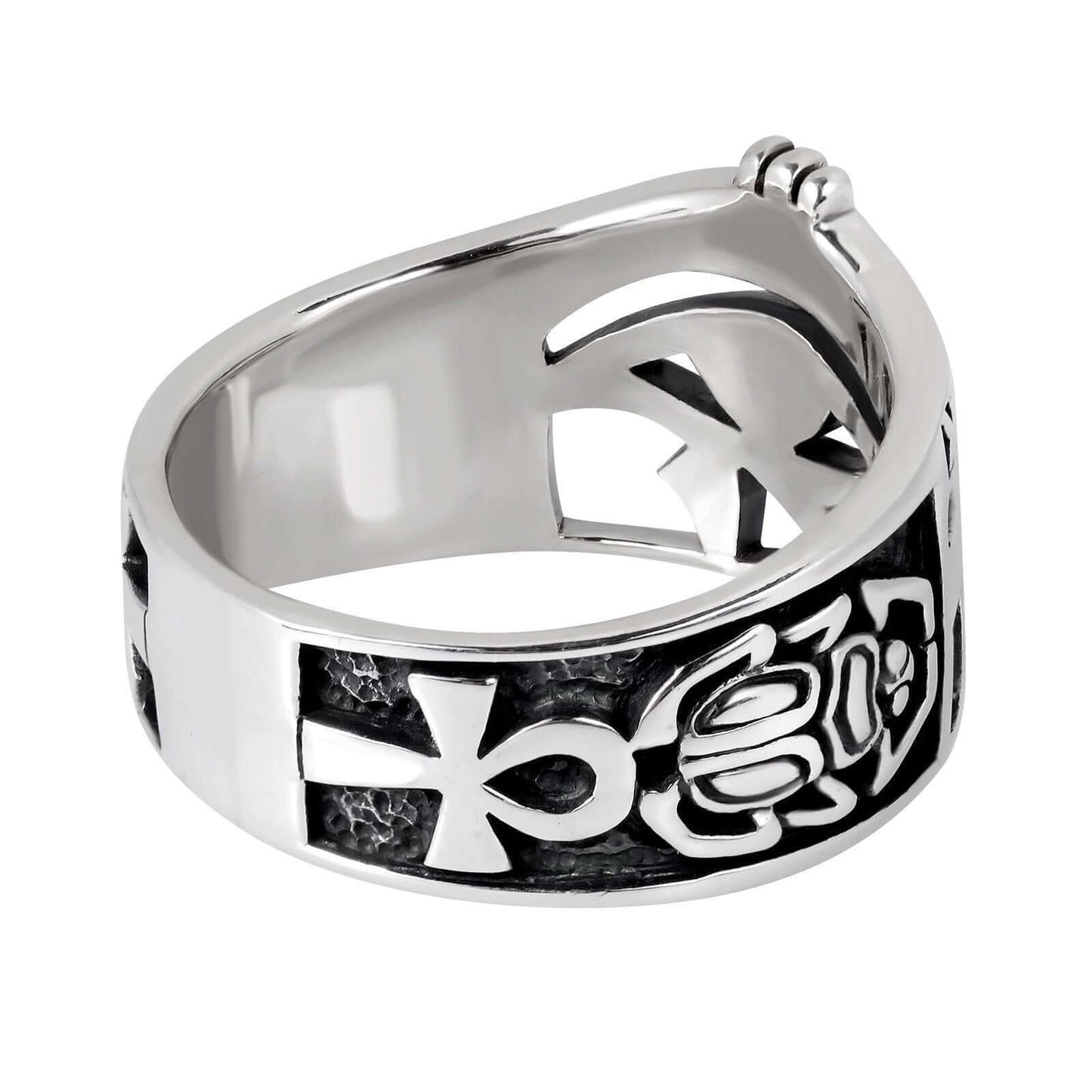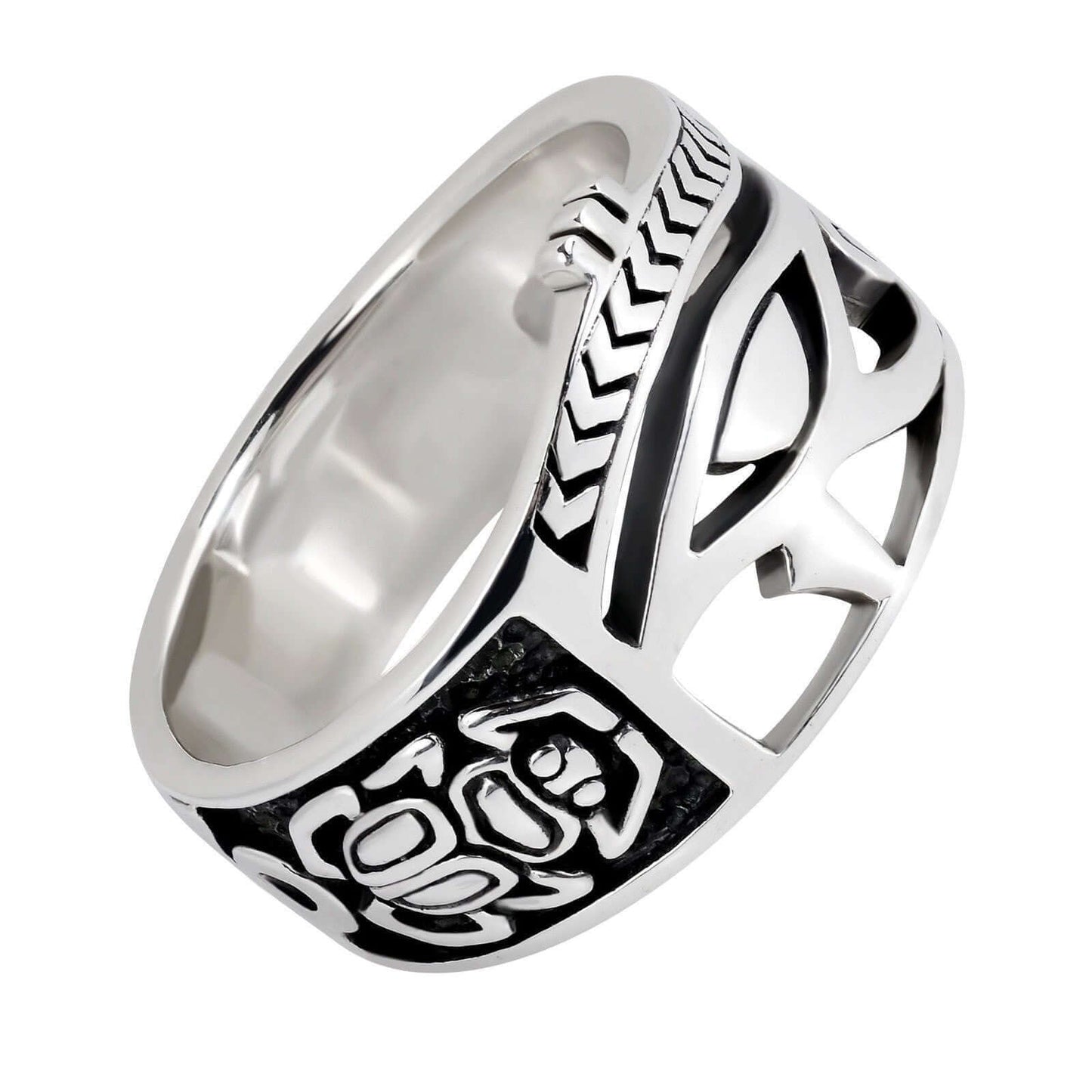 Sterling Silver Eye of Horus Ring with Scarab and Ankh
Regular price
Sale price
$28.95
Unit price
per
---
Quantity
Made from high quality Sterling Silver (925).

Approx. weight: 6gr. Band width approx. 5/16" (17mm).

Eye of Horus / Ankh / Scarab Theme.

Stamped 925. Delivered in a free gift box.
An Eye of Horus ring adorned with a scarab and an Ankh is a spiritually charged piece of jewelry that beautifully combines ancient Egyptian symbols. The central focus of the ring is the Eye of Horus, also known as the "Wadjet" or "Udjat" eye. This symbol represents protection, healing, and the all-seeing eye of the falcon god Horus. The scarab beetle is a symbol of transformation, regeneration, and protection in ancient Egyptian mythology. The scarab was often associated with the sun god Ra and was believed to bring good luck and guard against negative forces. Completing the trinity of symbols, the Ankh cross, often referred to as the "Key of Life" or "Crux Ansata," is a symbol of eternal life, wisdom, and divine energy.