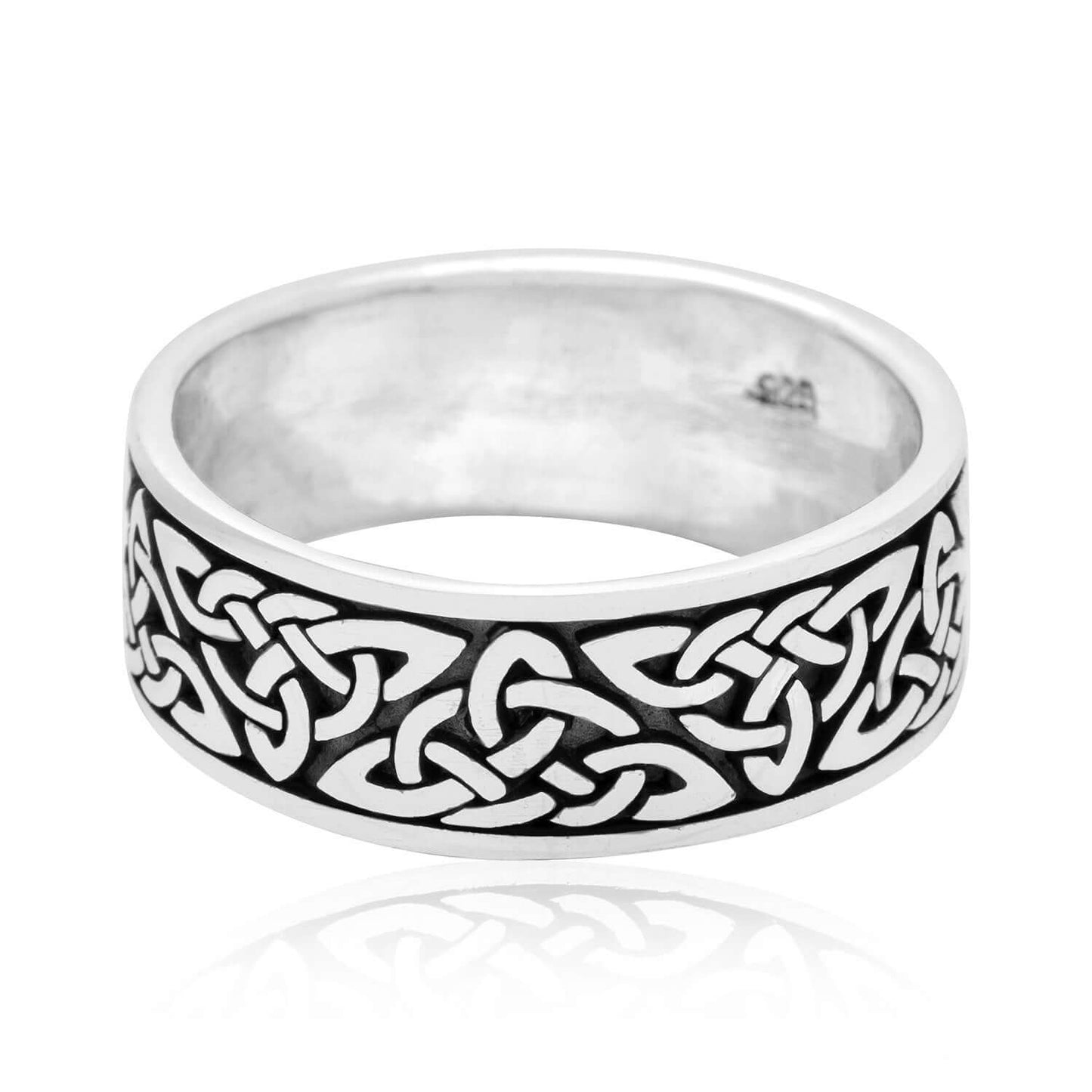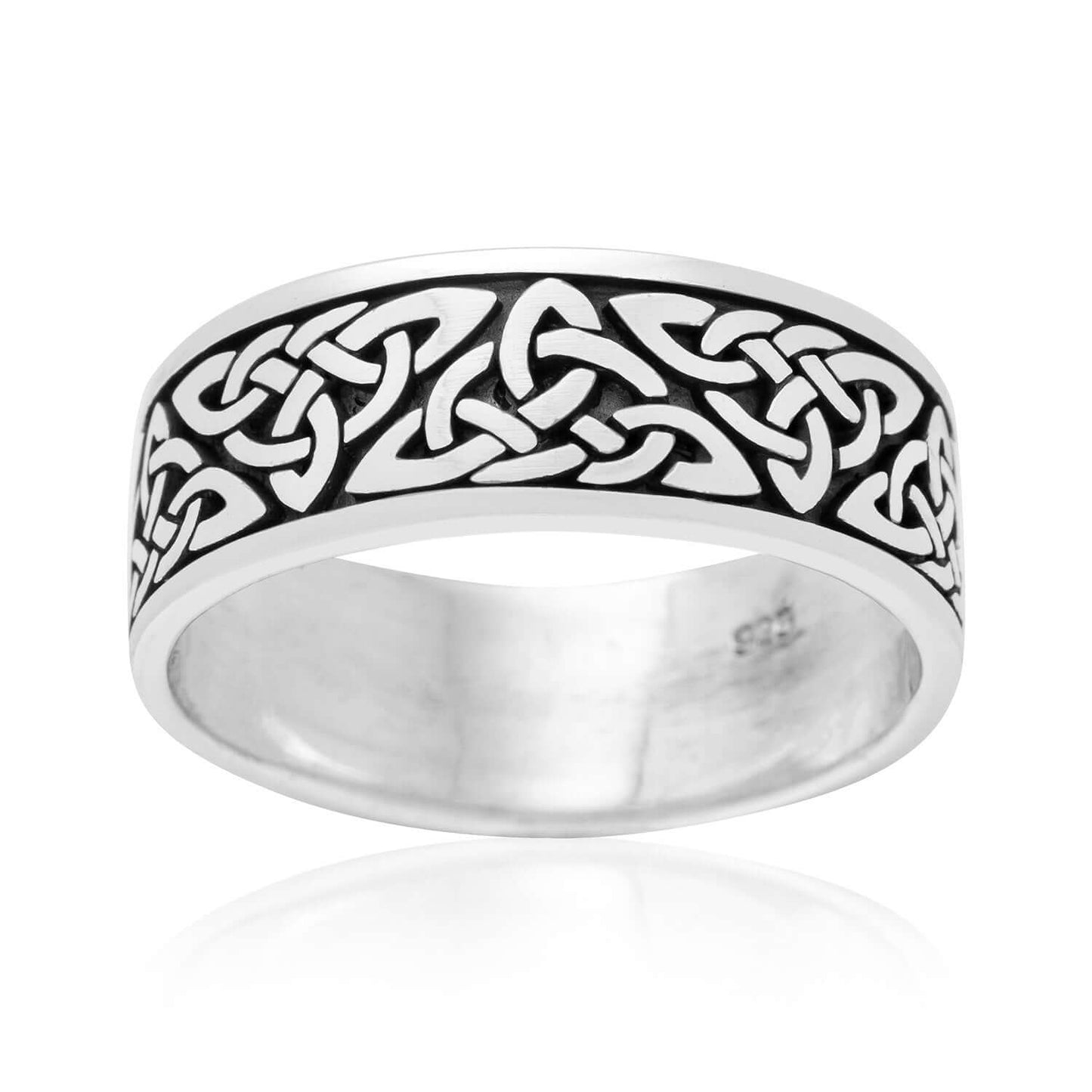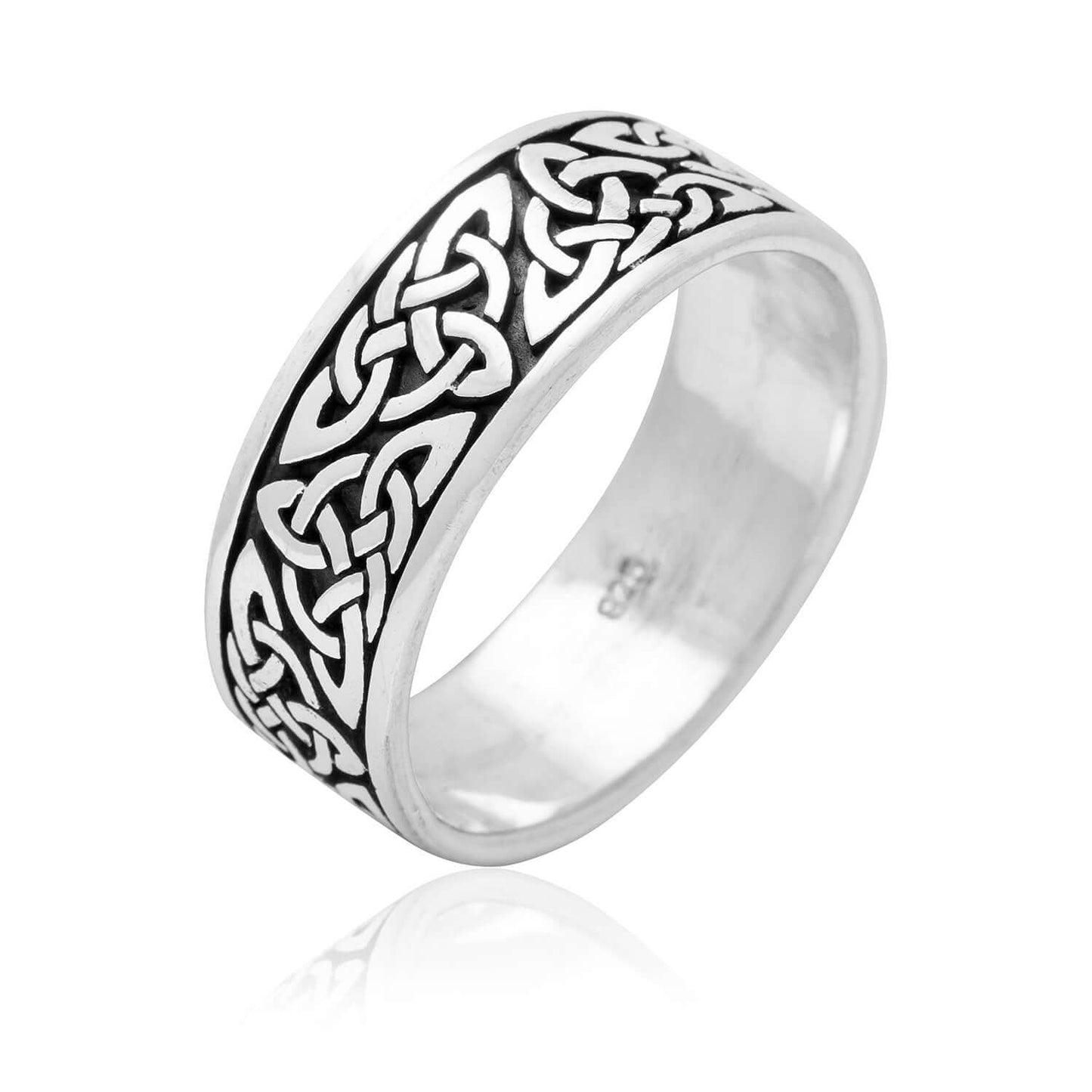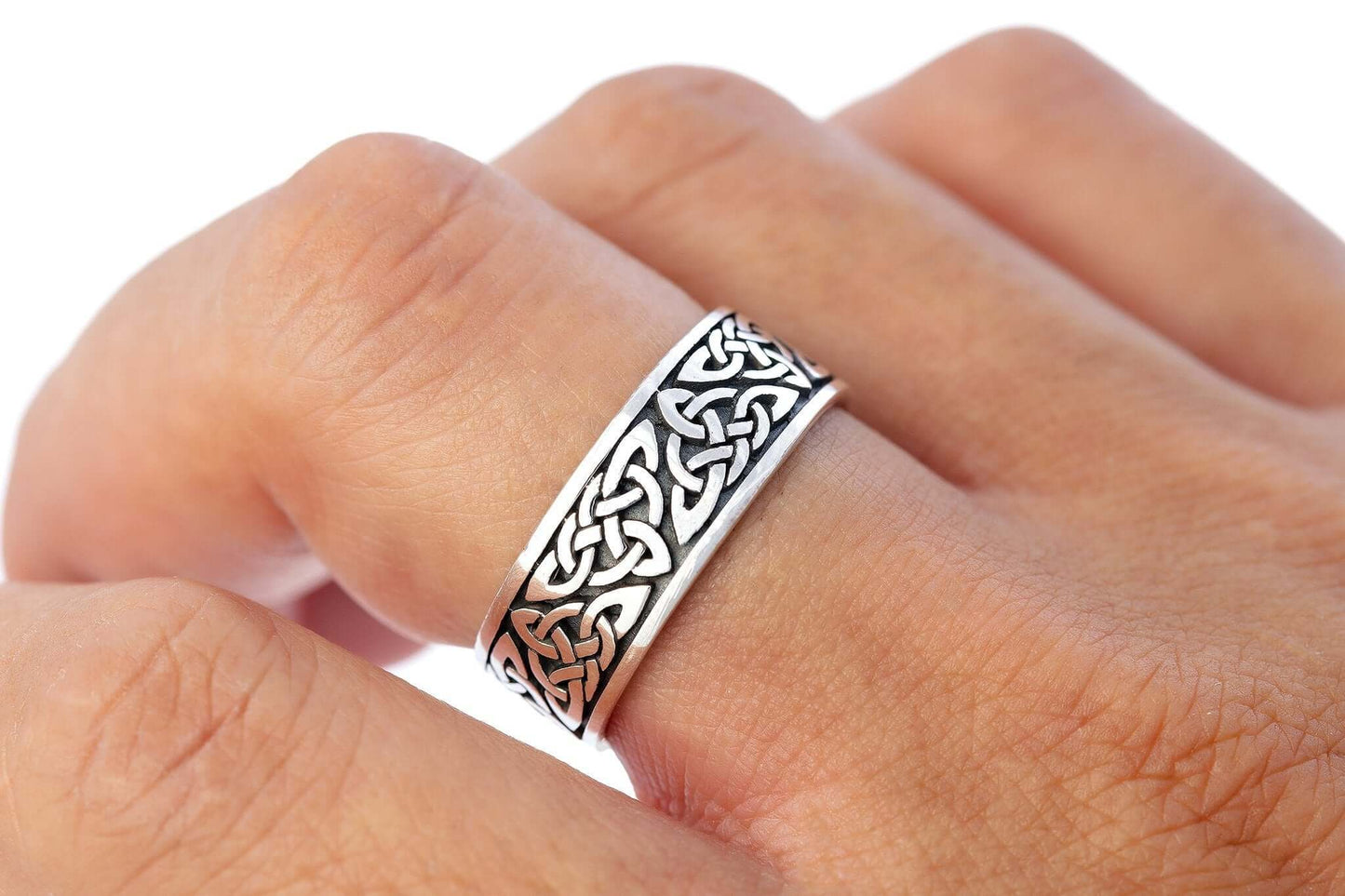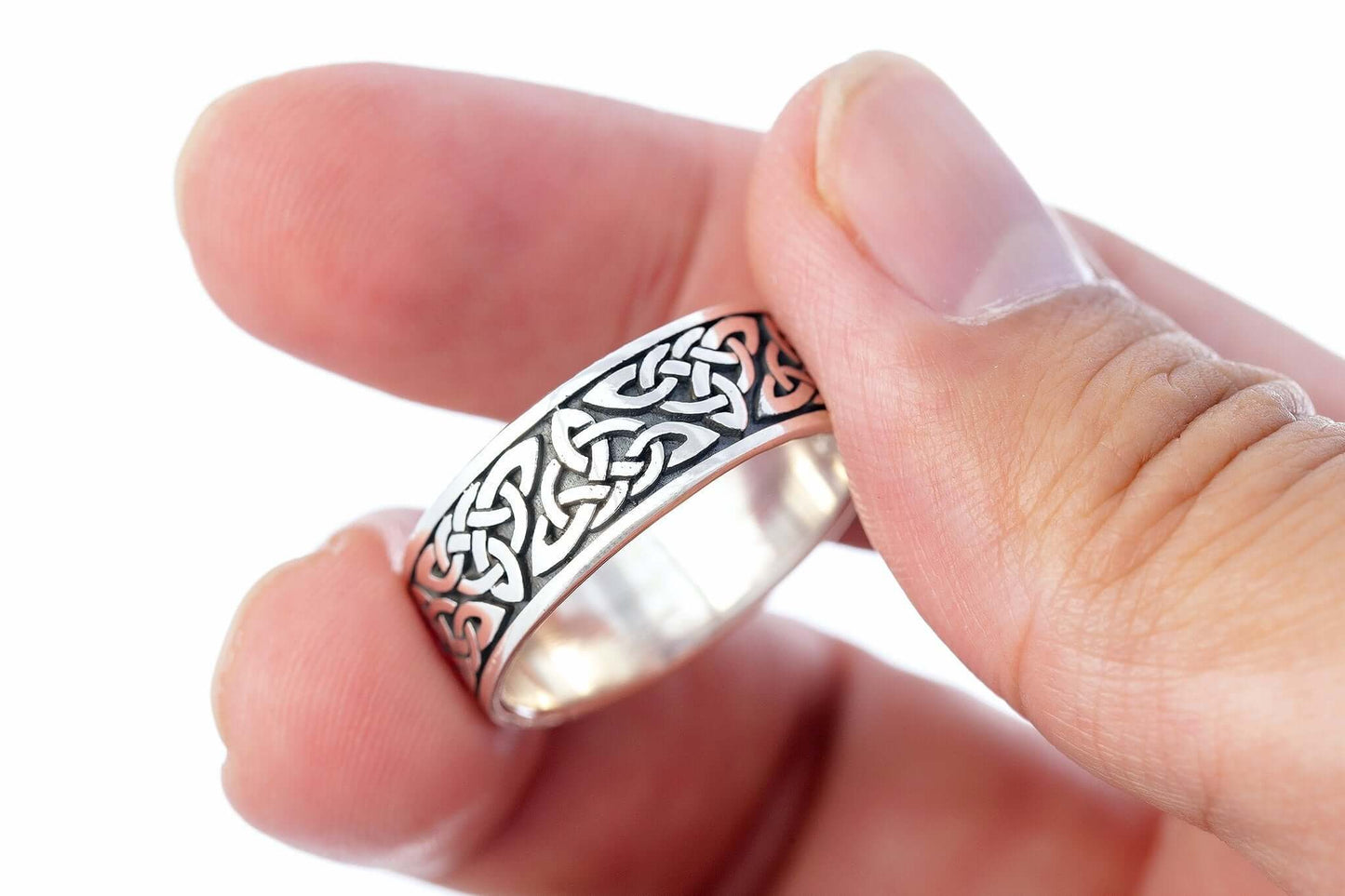 Sterling Silver Celtic Triquetra Knot Band Ring
Regular price
Sale price
$28.95
Unit price
per
---
Quantity
Made from high quality Sterling Silver (925).

Total weight: 7gr.

Band width: 3/8" (8mm).

Oxidized to enhance the design.

Hallmarked 925.

Delivered in a free velvet pouch.
The Triquetra, often referred to as the Trinity Knot or Celtic Triangle, is a timeless and captivating symbol with deep roots in various cultures and belief systems. Its unique interlocking design, consisting of three loops or arcs, has made it a potent emblem of unity, spirituality, and the cyclical nature of life. One of the most enduring and widespread interpretations of the Triquetra is its representation of the Trinity.  It was sometimes linked to the concept of triplicity in nature, such as the three phases of the moon (waxing, full, and waning) or the three realms (land, sea, and sky).