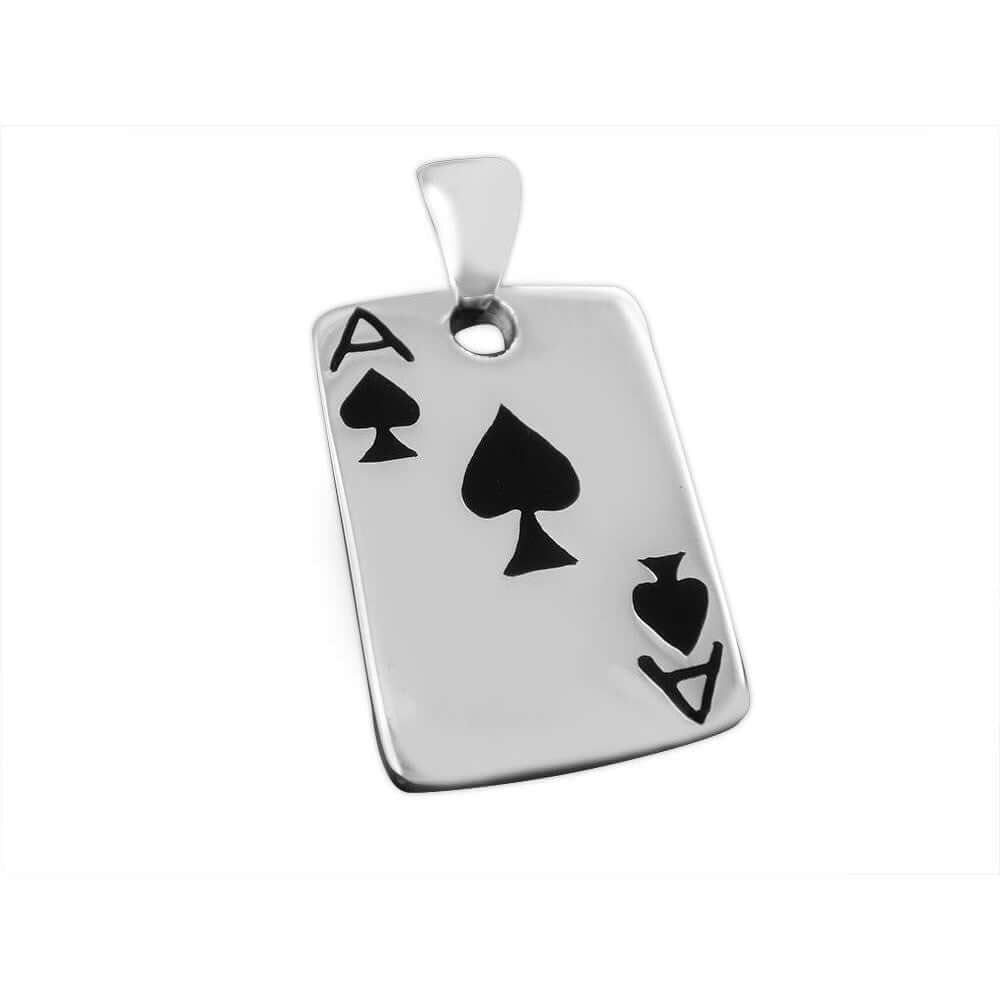 925 Sterling Silver Ace of Spades Lucky Pendant
Regular price
Sale price
$33.95
Unit price
per
---
Quantity
Made from high quality Sterling Silver (925).

Total weight: 7gr.

Size is 3/4" (20mm) by 5/8" (15mm).

Black enamel spades motif.

Hallmarked 925.

Delivered in a free velvet pouch.
The Ace of Spades, also known as the "Death Card" or "The Spade," is one of the most iconic and recognizable playing cards in the standard deck. This card holds a special place in both the world of card games and popular culture due to its unique symbolism and significance.
In many card games, the Ace of Spades is considered the highest-ranking card in the spade suit, outranking all other spades and often all cards in the deck. Its presence in a hand can turn the tide of the game and make it a valuable asset in games like Bridge, Hearts, and Spades.
Historically, the Ace of Spades has been linked to various cultural beliefs and superstitions. During the American Civil War, it was rumored to be a symbol of death, and soldiers even believed that finding this card in their hand was an ominous sign. Due to its iconic status, the Ace of Spades is a sought-after collector's item. Many decks of cards, especially those designed for collectors, feature elaborate and unique designs for this particular card.
In conclusion, the Ace of Spades is more than just a playing card; it's a symbol of transformation, mystery, and, in some contexts, the unpredictable nature of life itself.