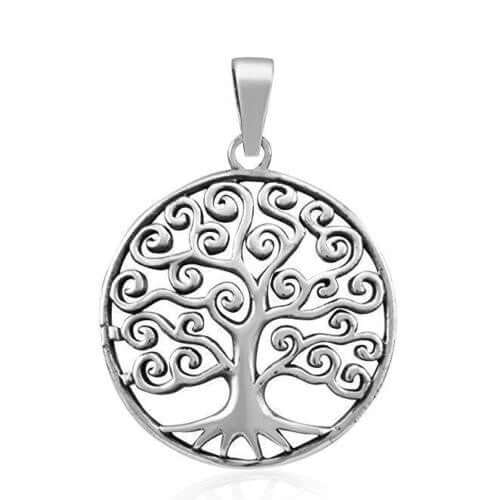 925 Sterling Silver Tree of Life Filigree Style Pendant
Regular price
Sale price
$29.95
Unit price
per
---
Quantity
Made from high quality Sterling Silver (925).

Total weight: 5gr.

Size is approx. 1-1/8" (28mm) in diameter.

Tree of Life design.

Hallmarked 925.

Delivered in a free gift box.

Price does not include chain. However, we carry in our stock Sterling Silver chains at your request for an additional small charge if you wish to complement the pendant.
The Celtic Tree of Life is a symbol deeply rooted in Celtic mythology, spirituality, and cultural traditions. Representing the interconnectedness of all life, the tree serves as a powerful metaphor for growth, strength, and the cyclical nature of existence. The branches reach towards the heavens, while the roots delve into the earth, embodying the idea of balance and harmony. For those with Celtic heritage, the Tree of Life serves as a powerful symbol connecting them to their roots and cultural legacy.