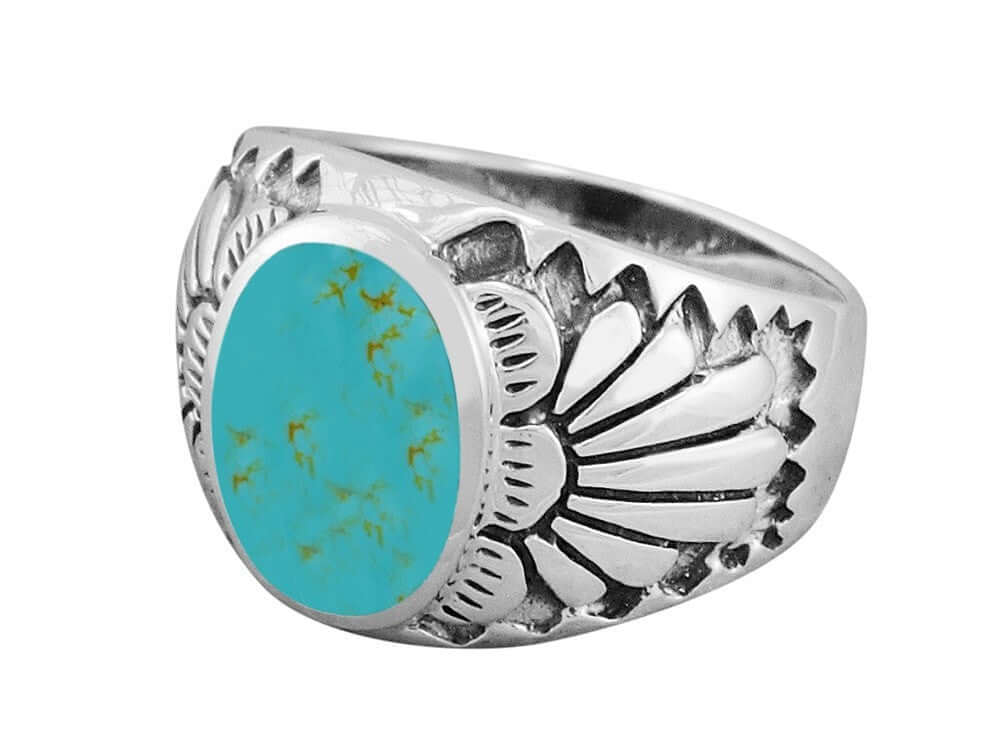 Sterling Silver Inlay Turquoise Native American Ring
Regular price
Sale price
$37.95
Unit price
per
---
Quantity
Made from high quality Sterling Silver (925).
Approximate weight: 11gr.
Oval Turquoise stone measures 9/16" by 3/8" (14mm by 10mm). Please note that as the stone is genuine Turquoise it will be similar but will not look exactly the same as the one pictured. Each stone is unique. 
Ring's front height of 11/16" (17mm) tapers off to 3/16" (4.5mm) at the back.
Indian / Native American Motif on the sides of the ring.
Hallmarked 925. Delivered in a free gift box.
A Native American ring is a unique and culturally rich piece of jewelry that reflects the artistic traditions and spiritual significance of the indigenous peoples of North America. Traditional materials like turquoise, silver, and coral are frequently used in Native American rings. Turquoise, in particular, is highly revered and symbolizes protection, wisdom, and positive energy within many Native American cultures. Whether chosen for its symbolism, craftsmanship, or as a celebration of cultural heritage, a Native American ring embodies the spirit and beauty of Native American artistry and spirituality.