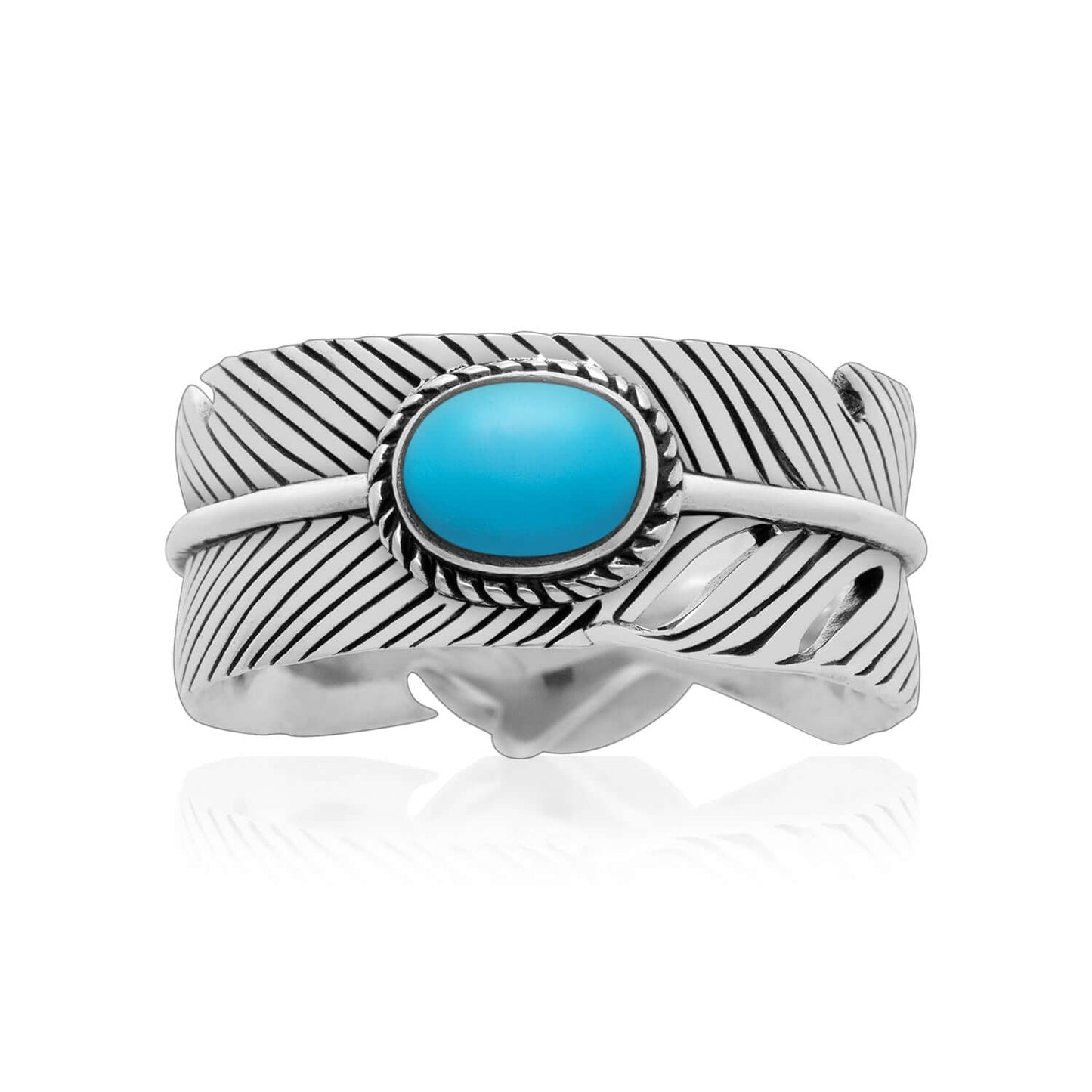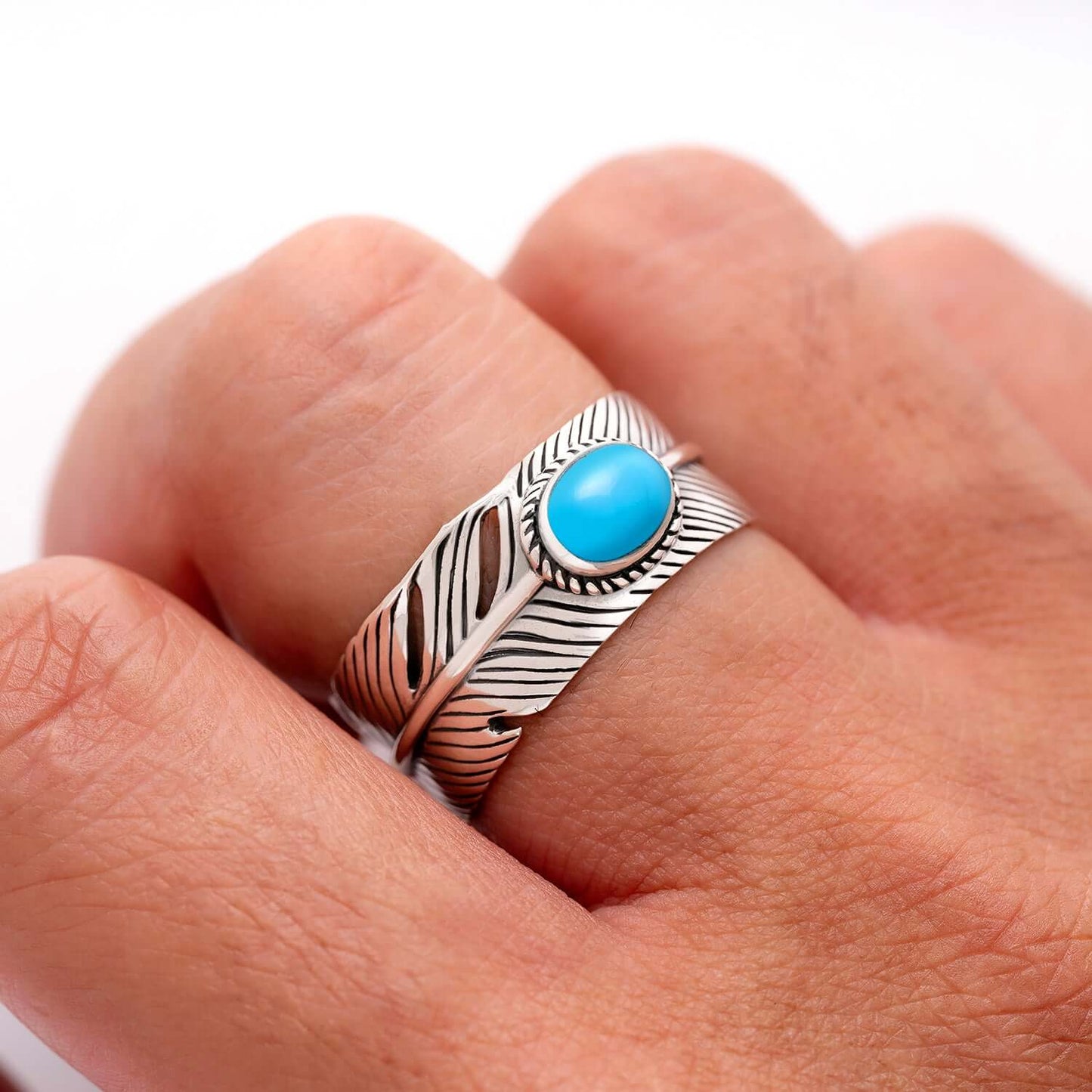 925 Sterling Silver Navajo Feather Ring with Turquoise
Regular price
Sale price
$39.95
Unit price
per
---
Quantity
Made from high quality Sterling Silver (925).
Total approx. weight: 8gr.
Band width is approximately 3/8" (10mm).
Hallmarked 925.
Eagle feather design with a Lab Created Turquoise Oval stone.
Delivered in a free gift box.

Among the many symbols within Native American culture, the Navajo feather symbol holds a special place of reverence. In Navajo spirituality, the feather symbolizes the connection between the physical and spiritual worlds. It is believed that feathers serve as a conduit for prayers to reach the heavens. Feathers are seen as gifts from the bird spirits and are used in various ceremonies and rituals to seek guidance, healing, and blessings.
The eagle is particularly significant in Navajo culture, and its feather holds the highest spiritual importance. The eagle is considered a messenger between the earthly realm and the divine. An eagle feather is a powerful symbol of protection and is often used in healing ceremonies and blessings.
The Navajo feather symbol continues to be an essential element in modern Navajo culture. It is not only a spiritual emblem but also a source of pride and identity for the Navajo people. In contemporary art and jewelry, feathers are incorporated to pay homage to tradition while also serving as expressions of cultural heritage.