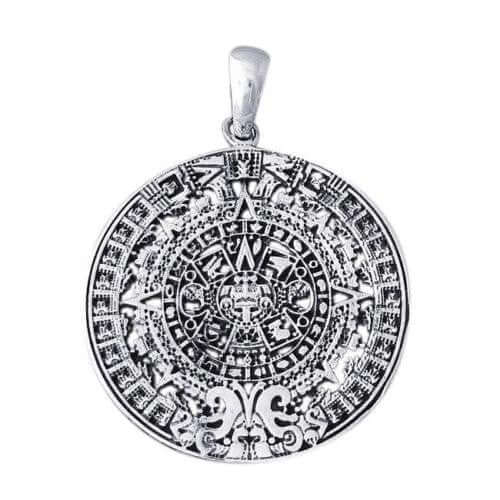 925 Sterling Silver Mayan Calendar Large Pendant
Regular price
Sale price
$55.95
Unit price
per
---
Quantity
Made from high quality Sterling Silver (925).

Total weight: 22gr.

Size is approx. 1-3/4" (43mm) in diameter.

Mayan Calendar theme.

Hallmarked 925.

Price does not include chain. However, we carry in our stock Sterling Silver chains at your request for an additional small charge if you wish to complement the pendant.
The Mayan calendar is a remarkable system of timekeeping developed by the ancient Maya civilization, known for its advanced understanding of astronomy and mathematics. The Mayans used various interlocking calendar systems to track different cycles of time, and these calendars played a crucial role in their religious, agricultural, and societal practices. Elements of the Mayan calendar are still used by modern Maya communities for cultural and religious practices.