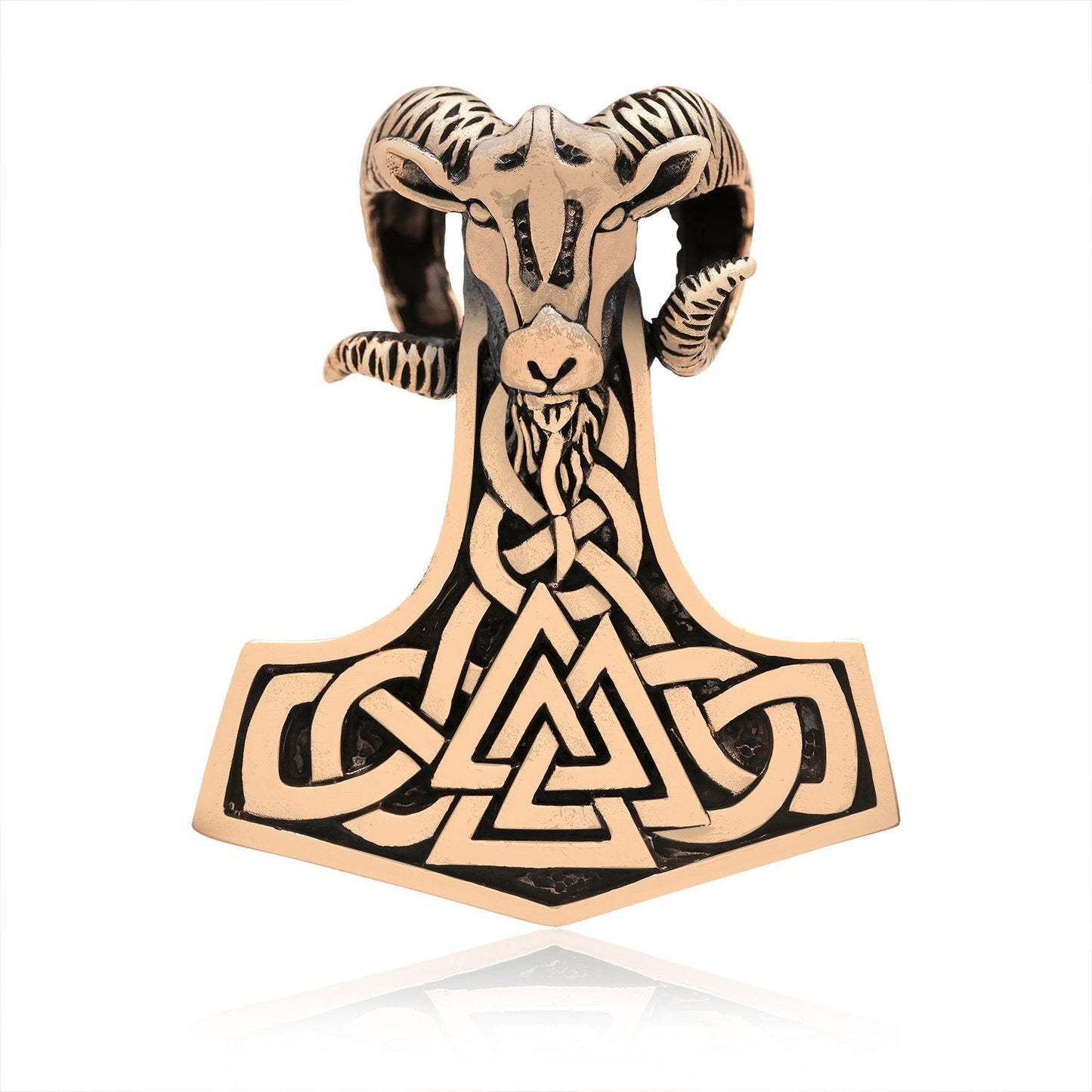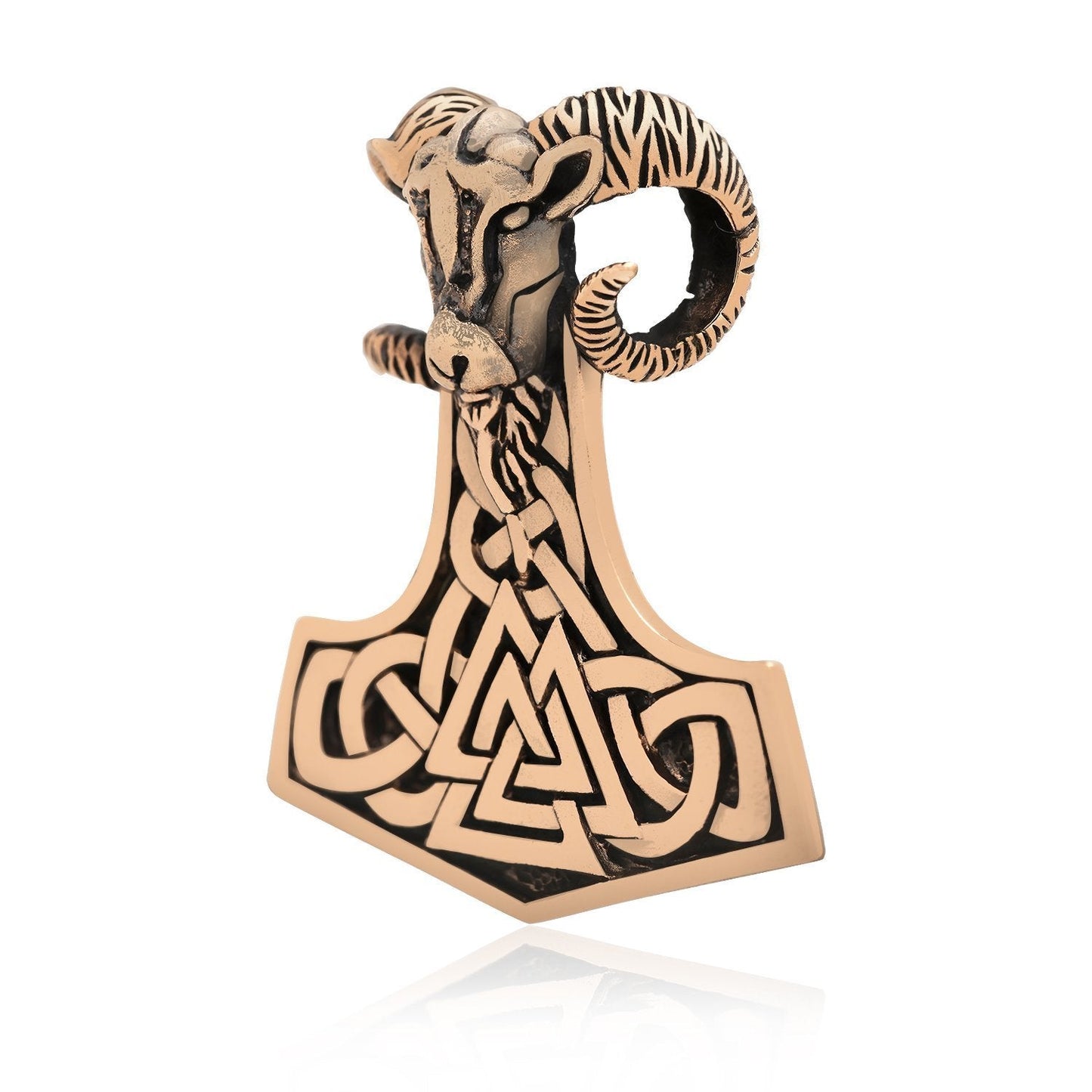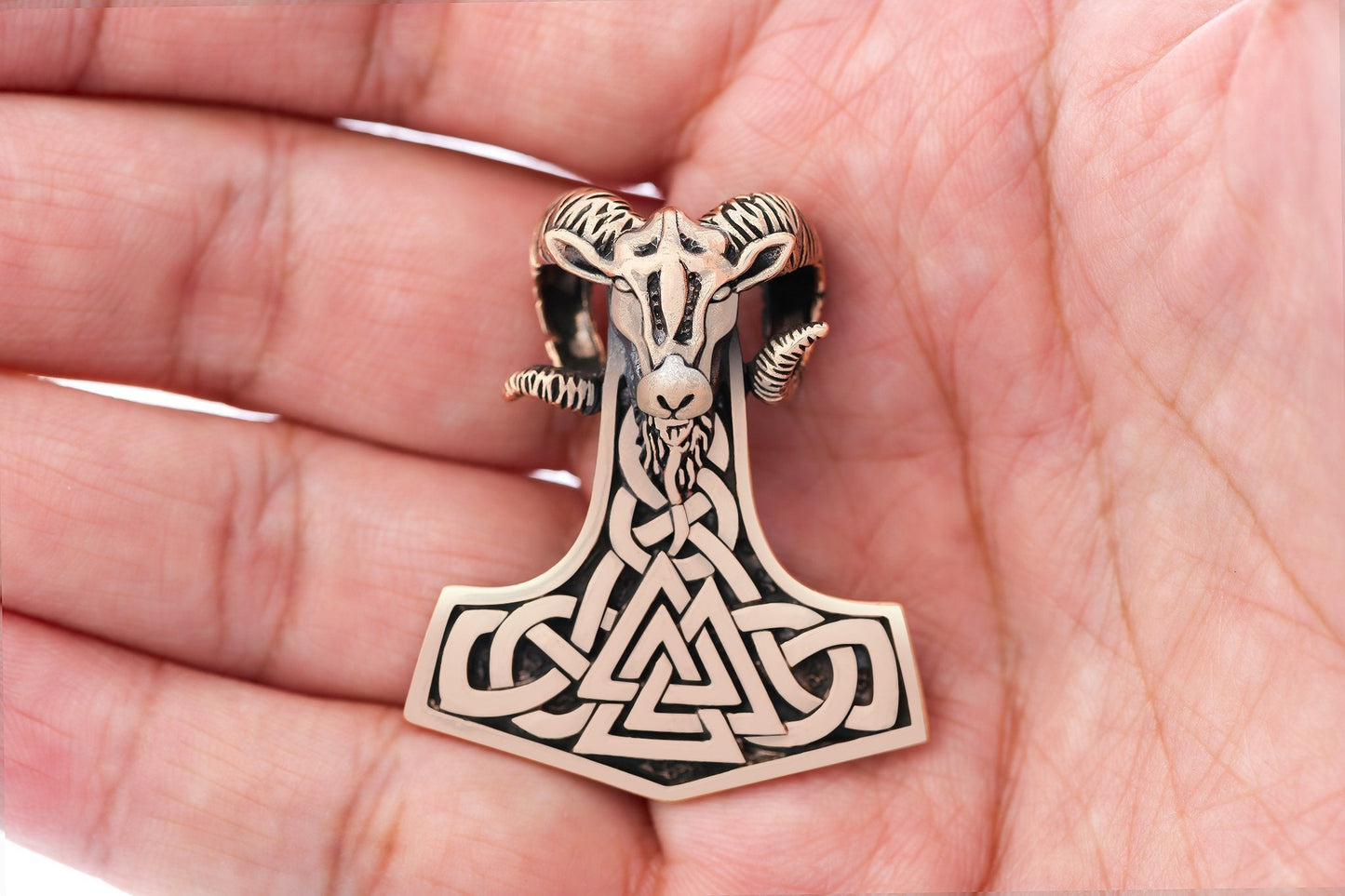 Viking Mjolnir Bronze Pendant with Ram Head and Valknut
Regular price
Sale price
$29.95
Unit price
per
---
Quantity
Handcrafted from Bronze.

Size is approx. 1-5/8" (40mm) long not including bail by 1-3/8" (35mm) at widest point.

Thor Hammer / Viking Ram Head / Valknut with Knotwork theme.

Delivered in a free pouch.
The Viking ram, also known as the Viking sheep or Viking ram's head, is an iconic symbol from Norse mythology and Viking culture. This powerful and distinctive symbol often appears in Norse art, artifacts, and runestones, reflecting the significance of the ram in the religious and cultural beliefs of the Vikings. The ram, with its formidable horns, is a symbol of strength, power, and virility. In Viking culture, these qualities were highly esteemed, and the ram's head served as a potent representation of the warrior spirit and the might of the Norse people.