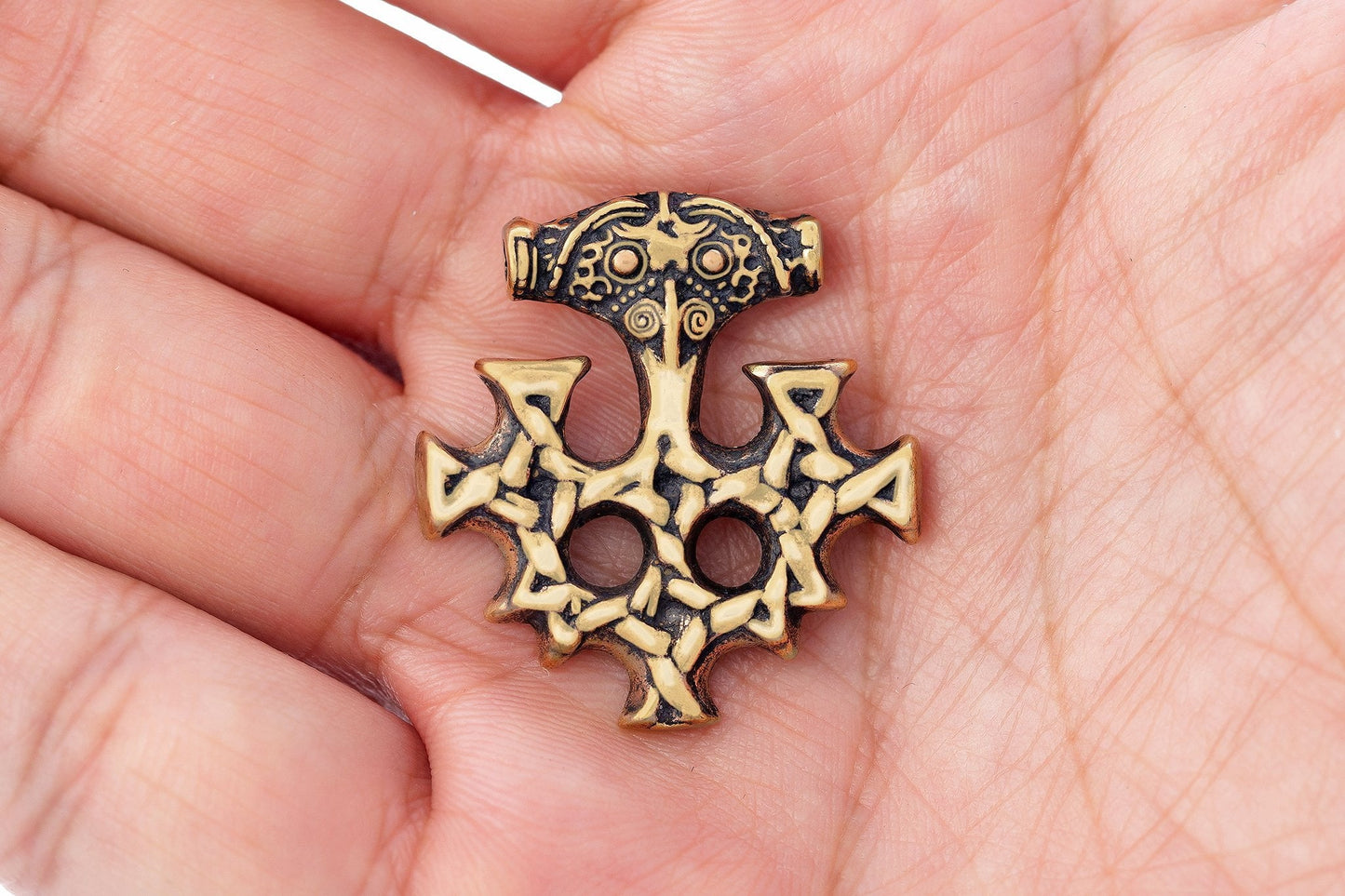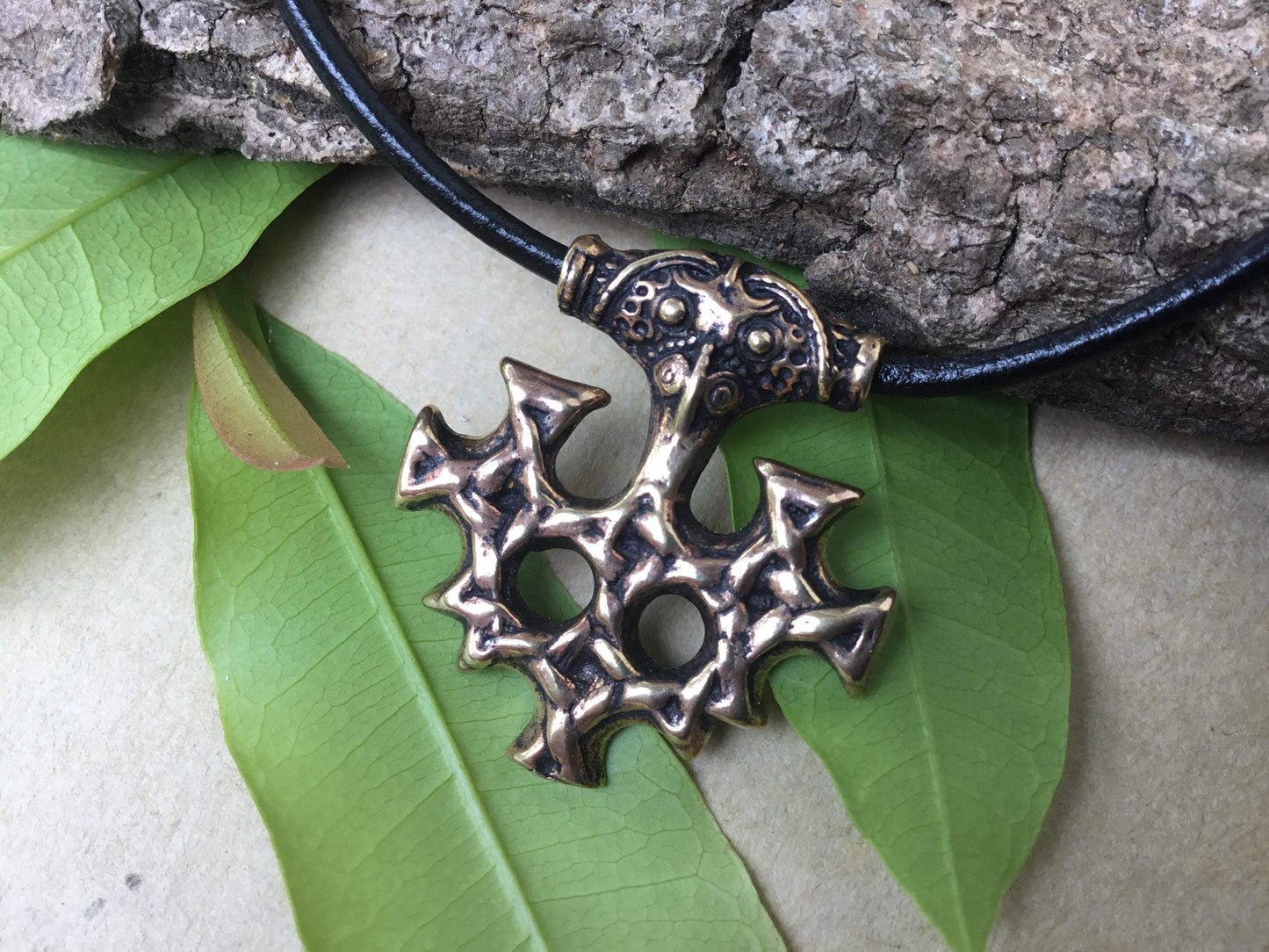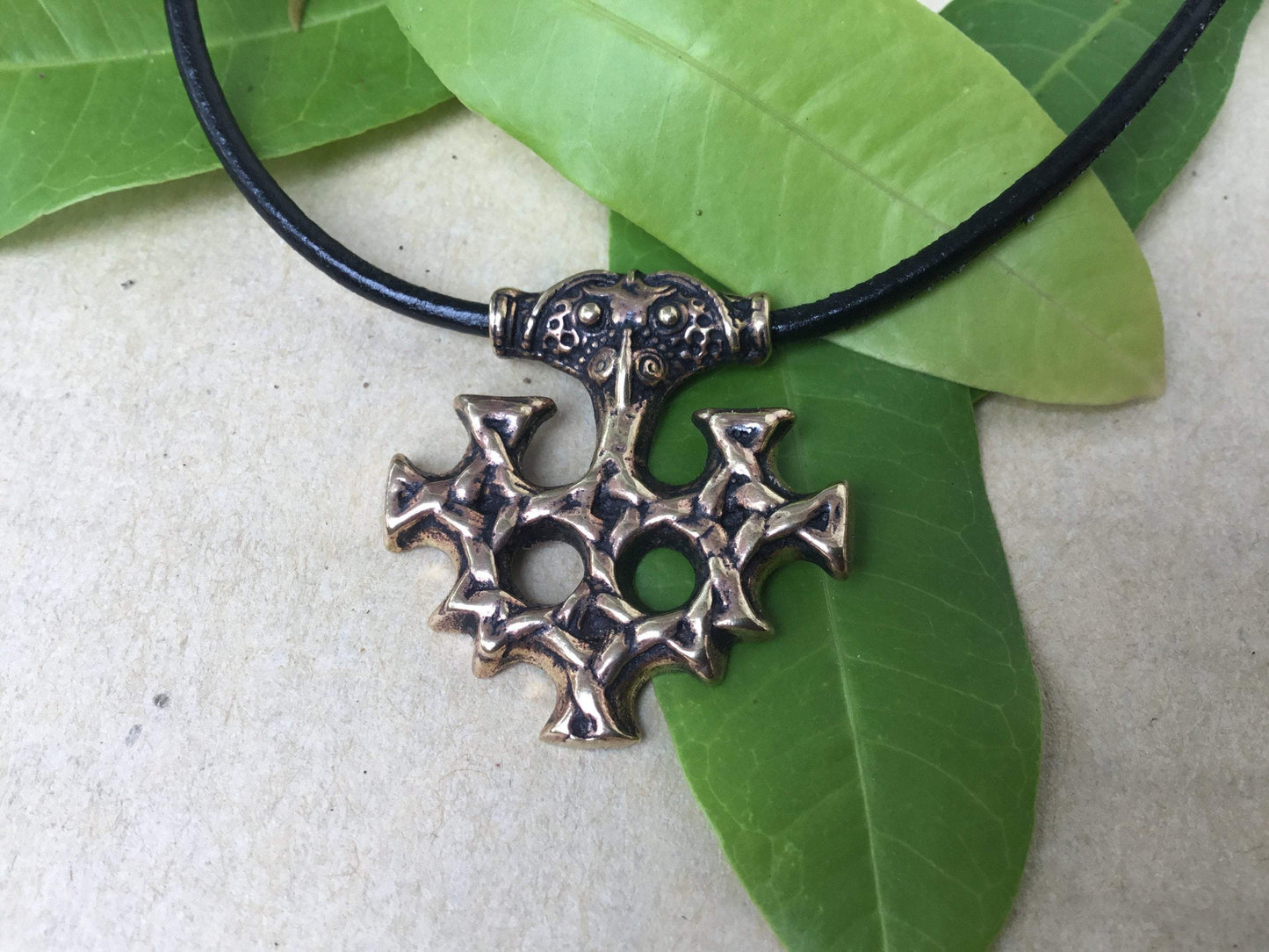 Viking Hiddensee Cross Pendant Handcrafted from Bronze
Regular price
Sale price
$22.95
Unit price
per
---
Quantity
Handcrafted from Bronze. Antique Viking Finish.
Total weight: 5.5gr.
Size is approx. 1-3/16" (30mm) long by 1" (25mm) wide.
Delivered in a free velvet pouch.
Price does not include pictured chain. However, we carry in our stock leather chains at your request for an additional small charge if you wish to complement the pendant.
This is a replica inspired from the original discovered in 1873, on the tiny German island of Hiddensee in the Baltic Sea. The Hiddensee treasure is one of the most stunning archaeological finds and considered the largest discovery of Viking jewelry in Germany. It is supposed to be manufactured in the second half of the 10th century, the late Viking Age, and it is connected with the nobility of southern Scandinavia. It is believed to have belonged to the family of the Danish King Harald Gormsson, better known as Harald Bluetooth. The treasure was washed out on the beach of Neuendorf after a significant flooding in 1872 and 1873 and was discovered by chance by a local fishermen. The original is kept in the National Museum of Denmark.