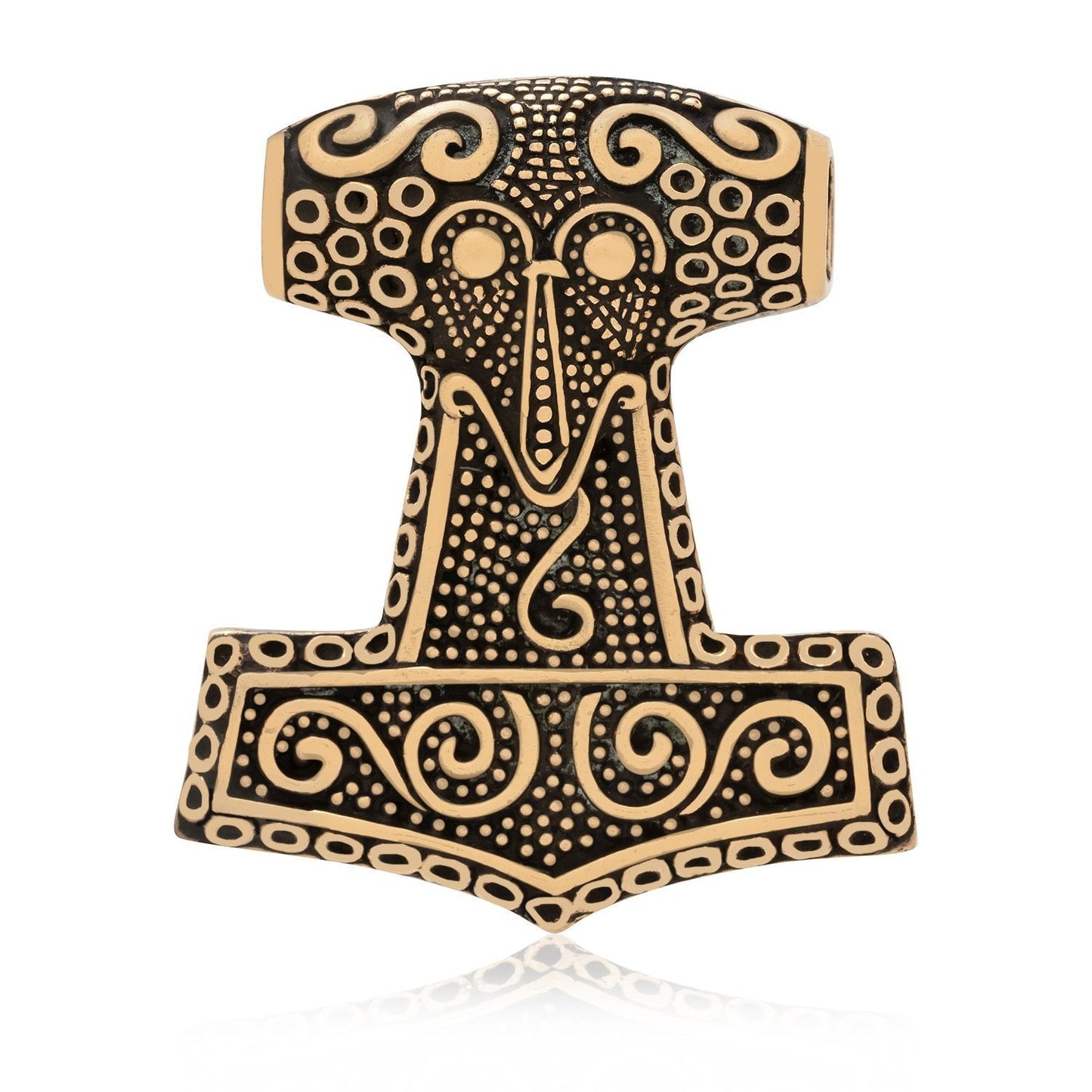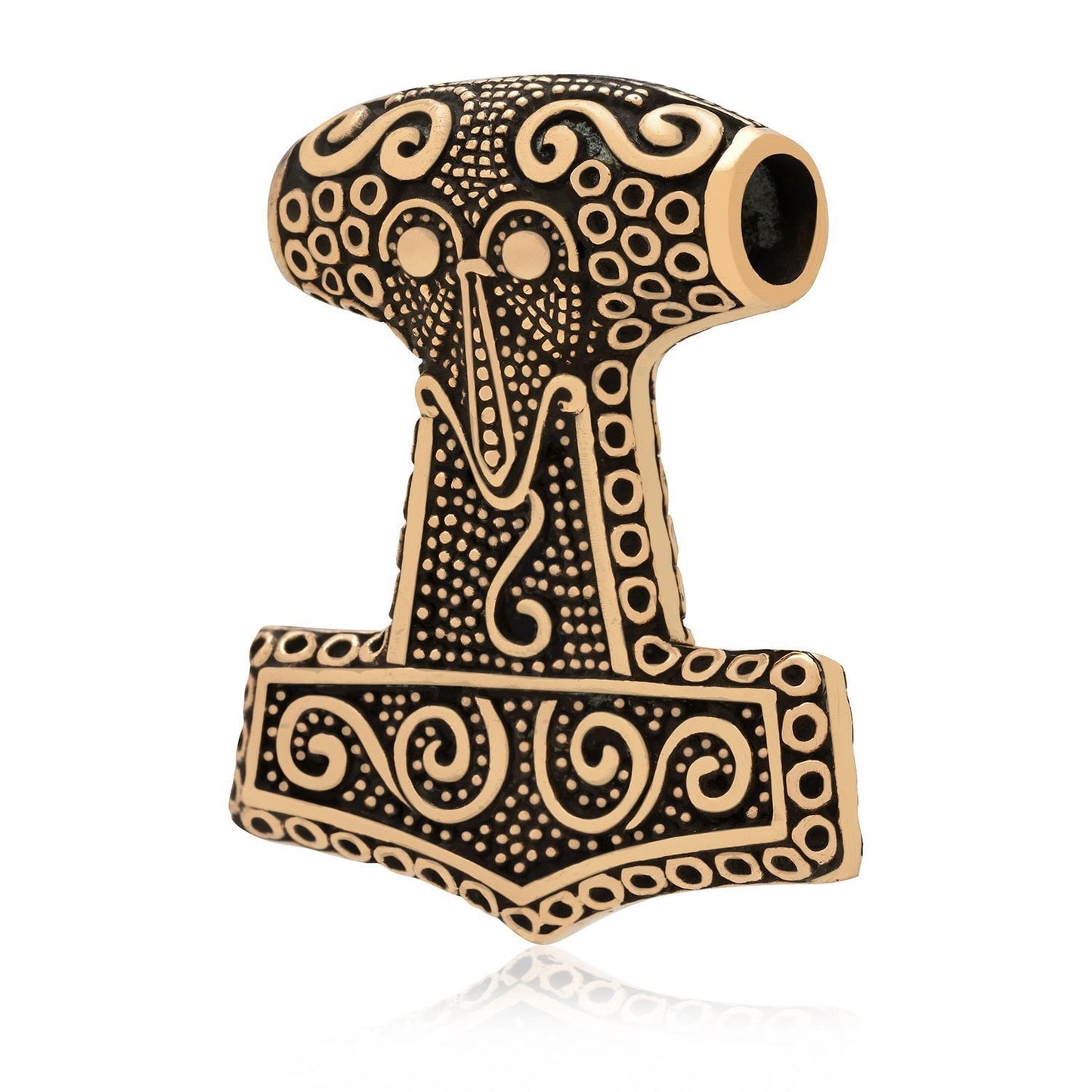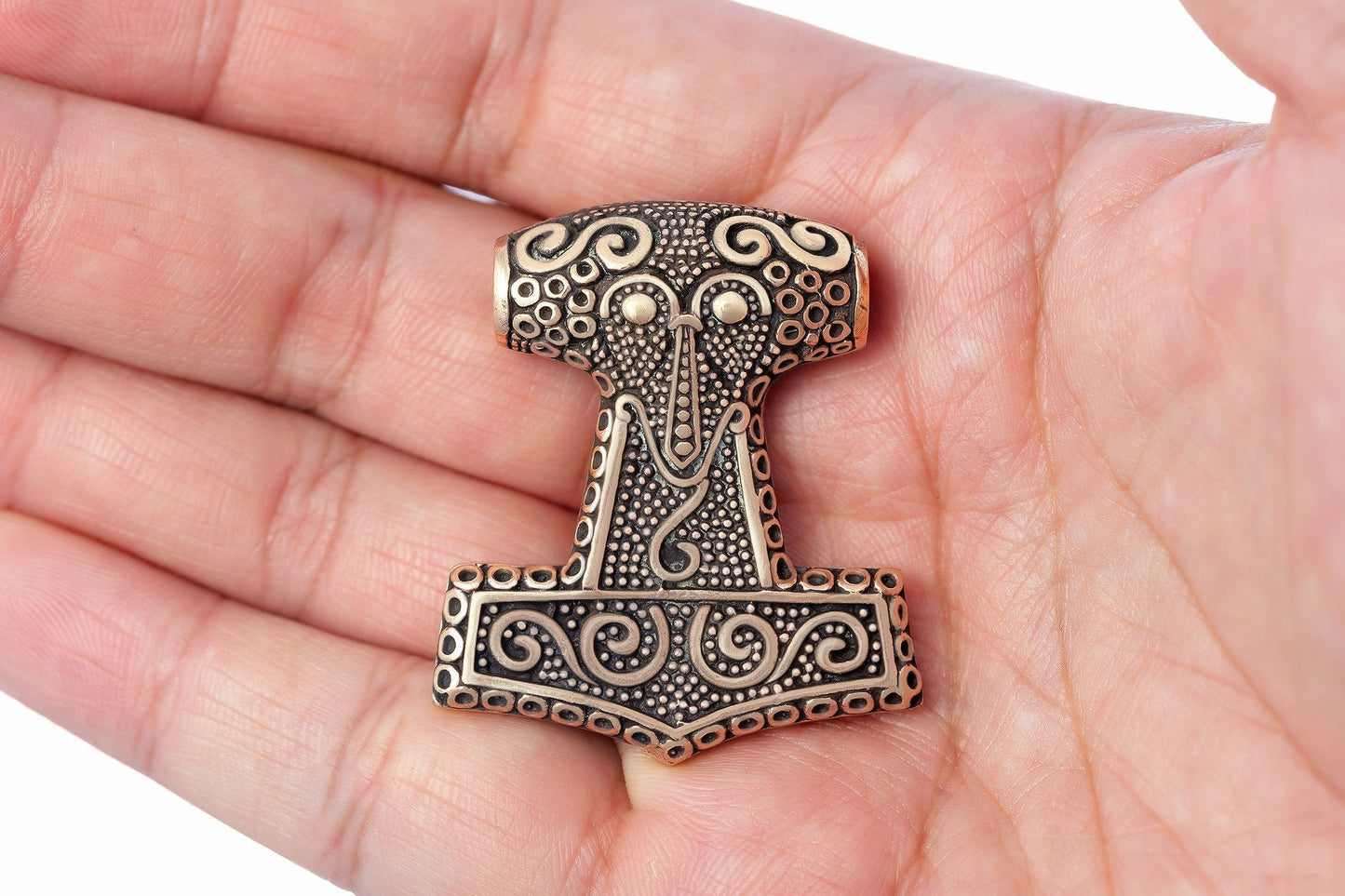 Thor Hammer Skane Double-Sided Large Amulet from Bronze
Regular price
Sale price
$39.95
Unit price
per
---
Quantity
Handcrafted from Bronze.
Weight: 34-35gr.
Size is approx. 1-5/8" (40mm) long by 1-5/8" (35mm) at widest point.
Bail opening measures 6-7mm in diameter.
Thor Hammer reproduction amulet based on the original artifact found in Skåne, Sweden.
High quality, detailed double-sided amulet.
Delivered in a free pouch.
Mjolnir, often referred to as Thor's Hammer, is a legendary weapon in Norse mythology, associated with the thunder god Thor.  It is one of the most iconic and powerful symbols in Norse culture, symbolizing protection, strength, and the might of the storm. In Norse times, Mjolnir amulets were worn as protective talismans. They were believed to provide strength, courage, and safeguard the wearer from harm. The original hammer was made of silver with filigree ornamentation and was found in an undocumented location in Skåne, Sweden.