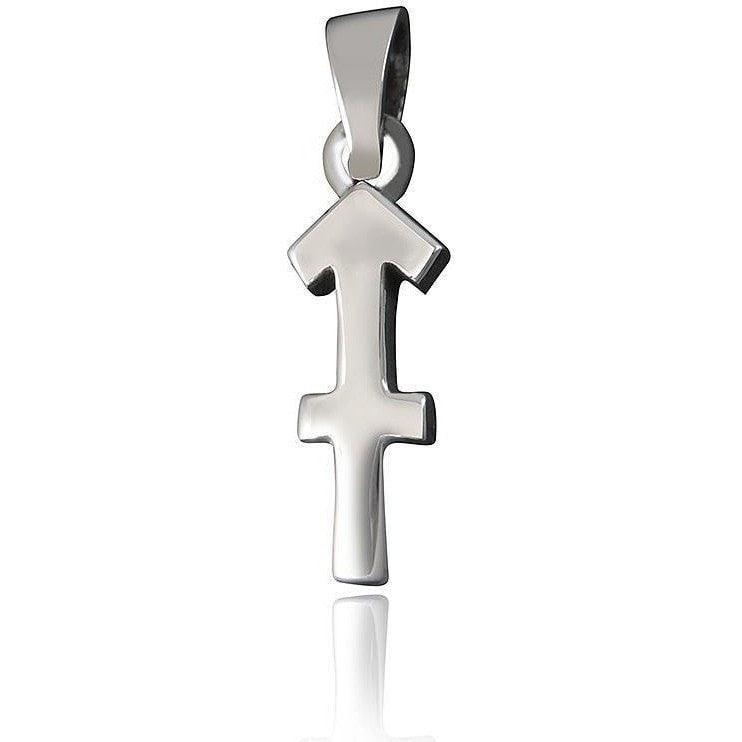 925 Sterling Silver Zodiac Sign Sagittarius Pendant
Regular price
Sale price
$17.95
Unit price
per
---
Quantity
Made from high quality Sterling Silver (925).

Total weight: 2.5gr.

Size is approx. 3/4" by 1/4" (18mm by 7mm) not including bail.

Design is zodiac sign Sagittarius.

Hallmarked 925.

Price does not include chain. However, we carry in our stock Sterling Silver chains at your request for an additional small charge if you wish to complement the pendant.
Sagittarius, the ninth astrological sign in the zodiac, is associated with those born between November 22 and December 21. Ruled by the expansive and optimistic planet Jupiter, Sagittarians are known for their adventurous spirit, enthusiasm, and philosophical outlook on life. Sagittarius belongs to the Fire element, representing passion, inspiration, and an energetic nature. Sagittarius, the Archer, embodies the spirit of exploration, optimism, and a perpetual quest for wisdom.