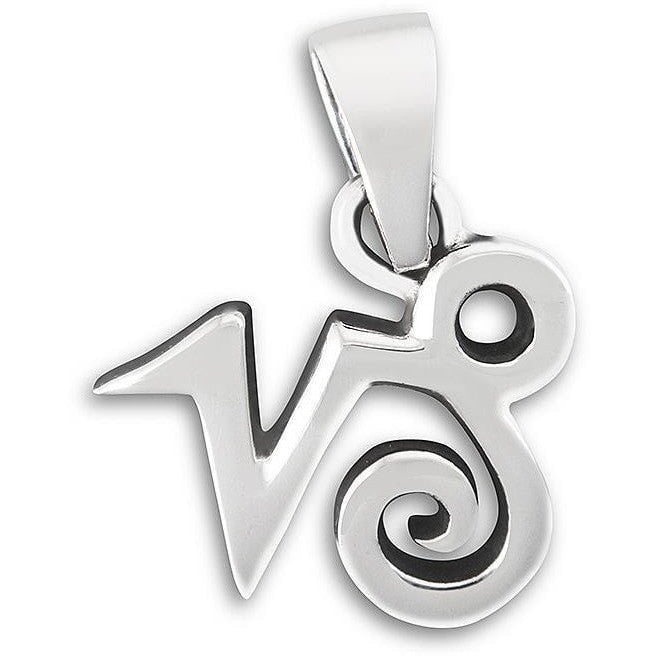 925 Sterling Silver Zodiac Sign Capricorn Pendant
Regular price
Sale price
$17.95
Unit price
per
---
Quantity
Made from high quality Sterling Silver (925).

Total weight: 3.5gr.

Size is approx. 11/16" by 9/16" (17mm by 14mm) not including bail.

Design is Zodiac sign Capricorn.

Delivered in a free gift box.

We carry in our stock Sterling Silver chains at your request for an additional small charge if you wish to complement the pendant.
Born between December 22 and January 19, Capricorns are characterized by their unwavering determination, practical approach to life, and an innate sense of responsibility. Governed by the element of earth, Capricorns possess a grounded and practical approach to life. They are masters of navigating the material world and are adept at turning dreams into tangible reality. As the embodiment of the earth sign, this pendant captures the essence of the Capricorn personality – ambitious, disciplined, and steadfast. Wear this piece as a celestial talisman, celebrating your unique connection to the stars.