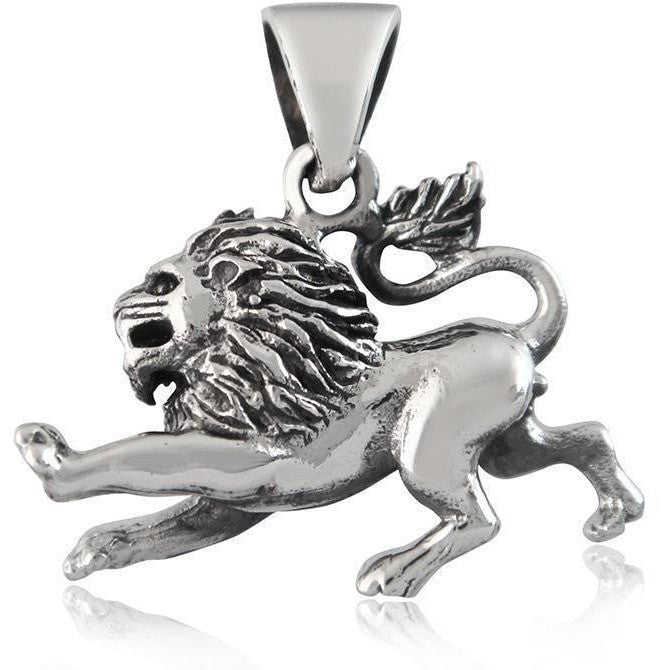 925 Sterling Silver Zodiac Lion Animal Pendant
Regular price
Sale price
$15.95
Unit price
per
---
Quantity
Made from high quality Sterling Silver (925).

Total weight: 4.5gr.

Size is approx. 13/16" by 9/16" (20mm by 14mm) not including bail.

Design is zodiac sign Leo.

Hallmarked 925.

Delivered in a free gift box.

Price does not include chain. However, we carry in our stock Sterling Silver chains at your request for an additional small charge if you wish to complement the pendant.
Leo, the fifth sign of the zodiac, spans from July 23 to August 22. Symbolized by the regal lion, individuals born under this sign are often associated with qualities such as courage, confidence, charisma, and a natural leadership ability. Leo is a fire sign, which means Leos are known for their passionate and enthusiastic nature. They approach life with warmth, energy, and a sense of adventure. Their fiery spirit drives their desire to lead and inspire.