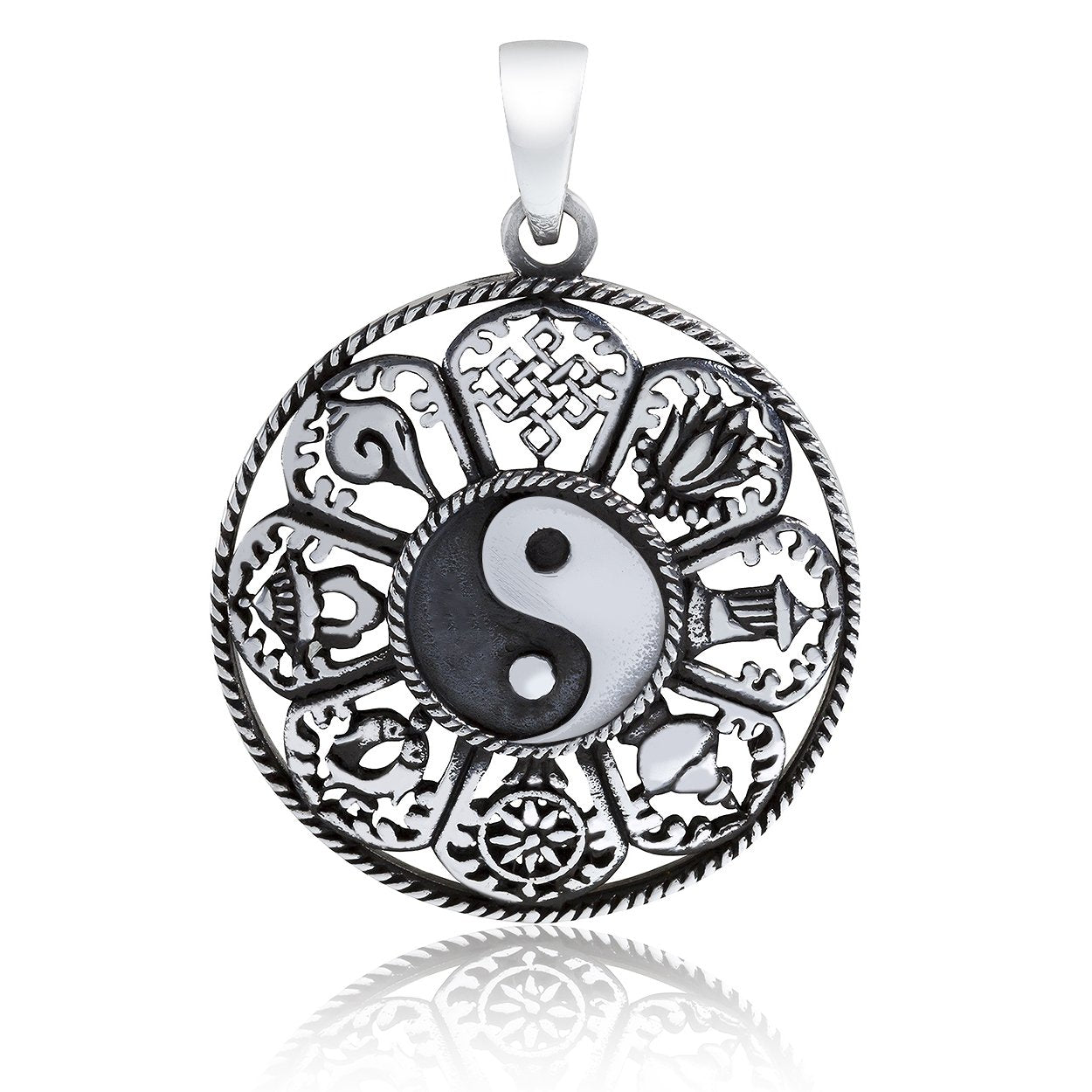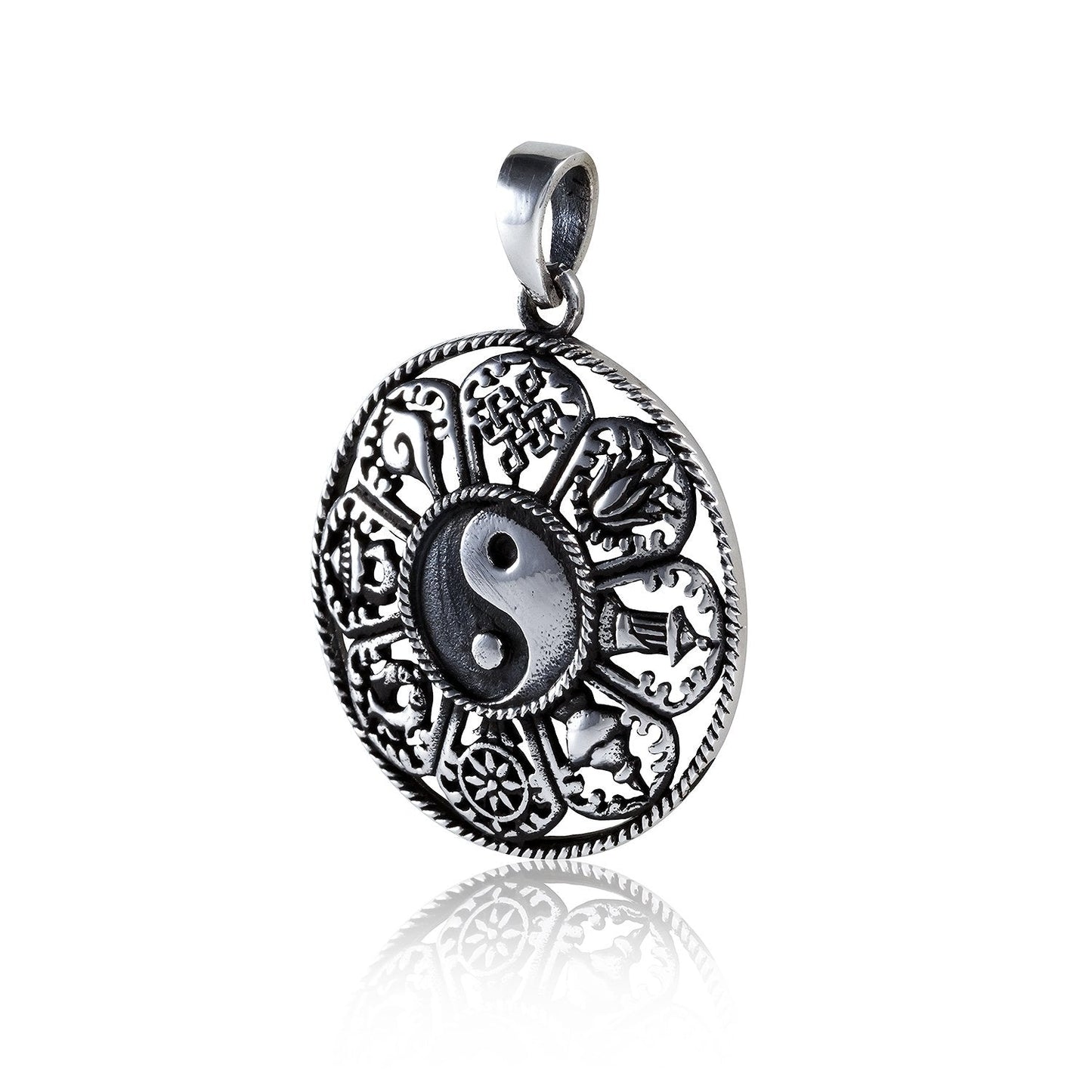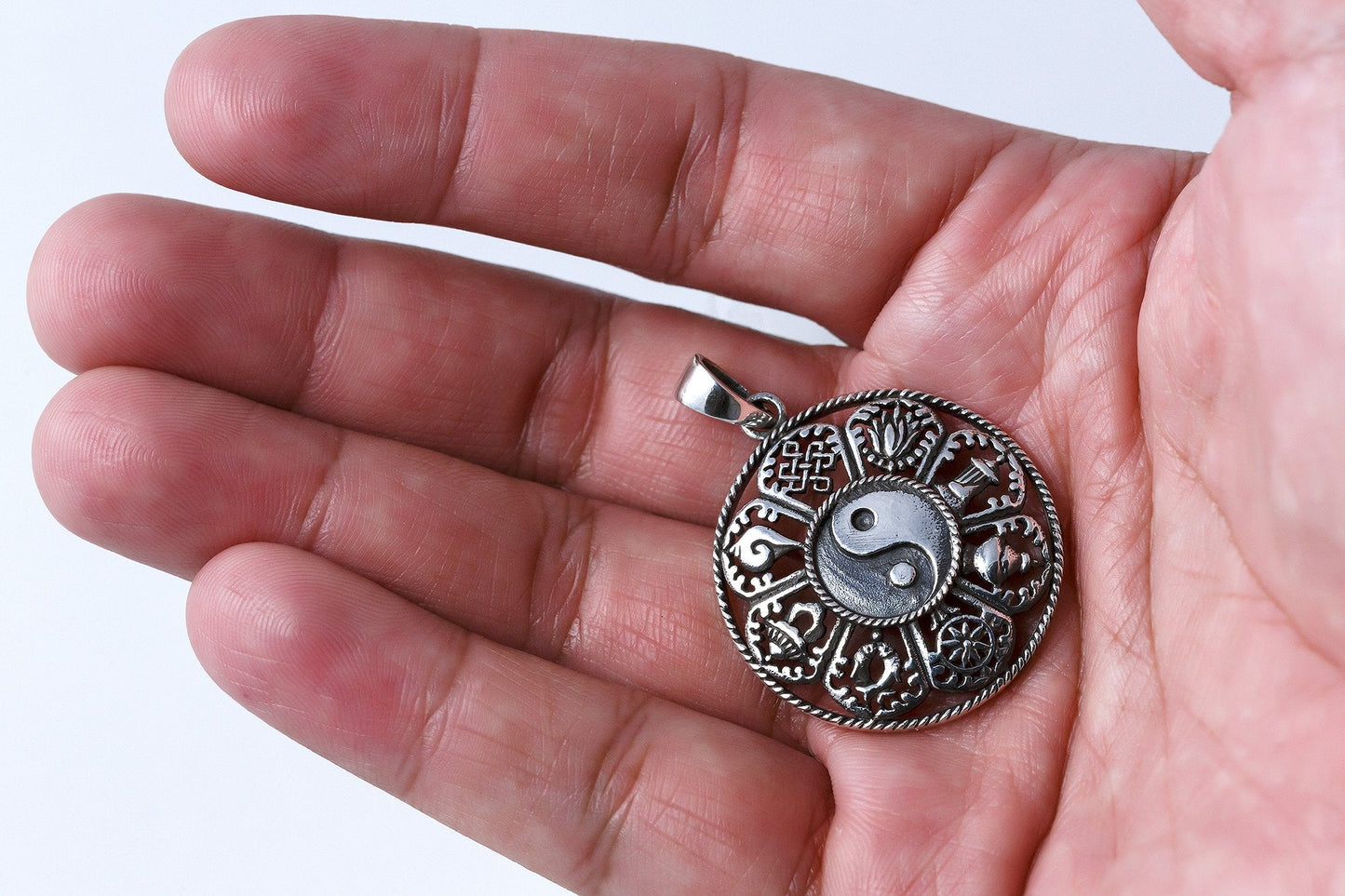 Sterling Silver Yin Yang and Ashtamangala Pendant
Regular price
Sale price
$32.95
Unit price
per
---
Quantity
Made from high quality Sterling Silver (925).

Total weight: 7gr. Size is approx. 1-3/16" (30mm) in diameter.

Yin Yang / Tibetan Ashtamangala theme.

Hallmarked 925. Delivered in a free gift box.

We carry in our stock Sterling Silver chains at your request for an additional small charge if you wish to complement the pendant.
At the heart of this pendant is the iconic Yin Yang symbol, a timeless representation of balance and harmony. The interplay of contrasting elements — dark and light, masculine and feminine — encapsulates the essence of complementary opposites existing in unity, creating a powerful visual metaphor for the equilibrium found in nature. Surrounding the Yin Yang is the Ashtamangala, a collection of eight auspicious symbols revered in various Eastern traditions. Each symbol, from the Conch Shell to the Lotus, carries profound spiritual significance, representing the journey towards enlightenment and the path to a balanced and harmonious life.