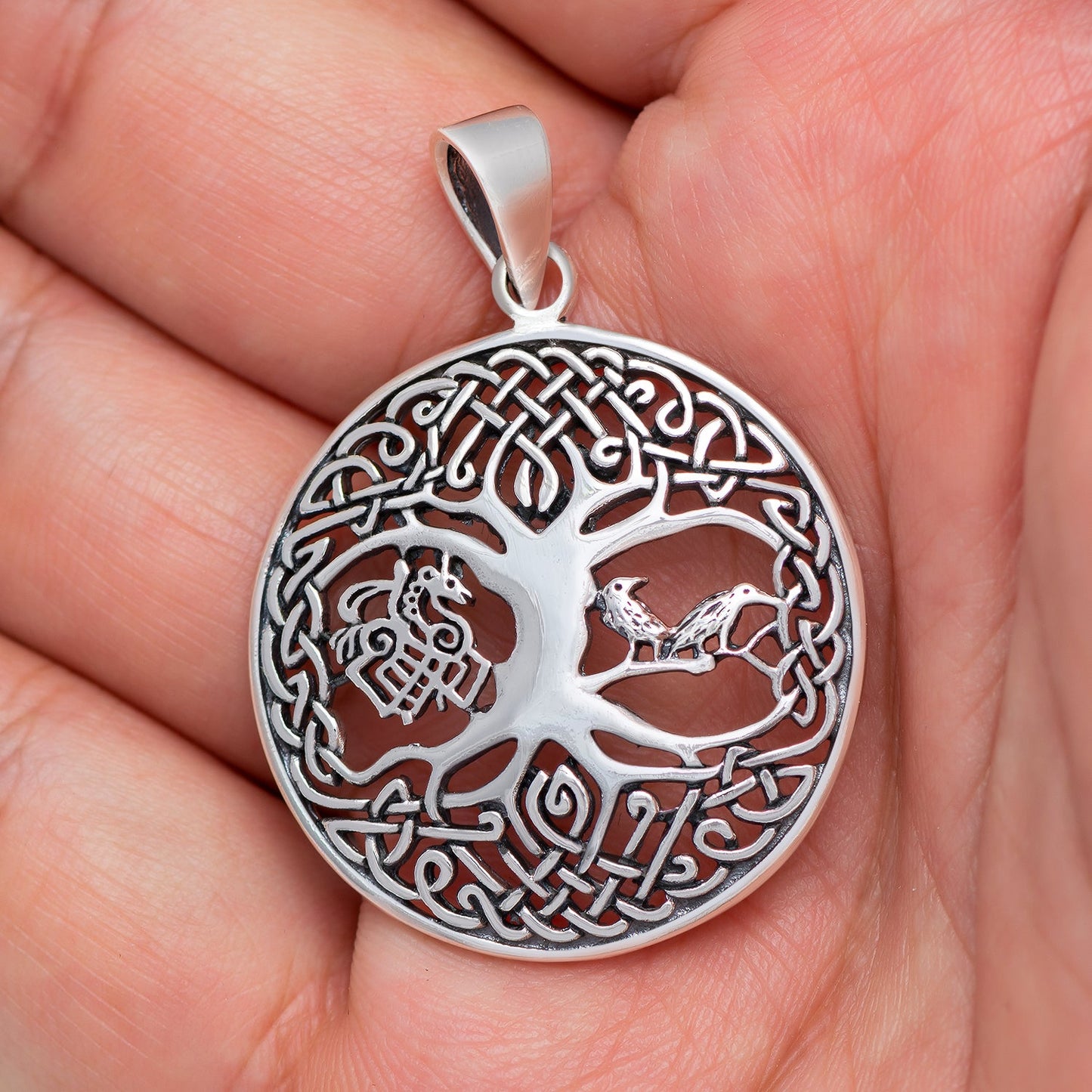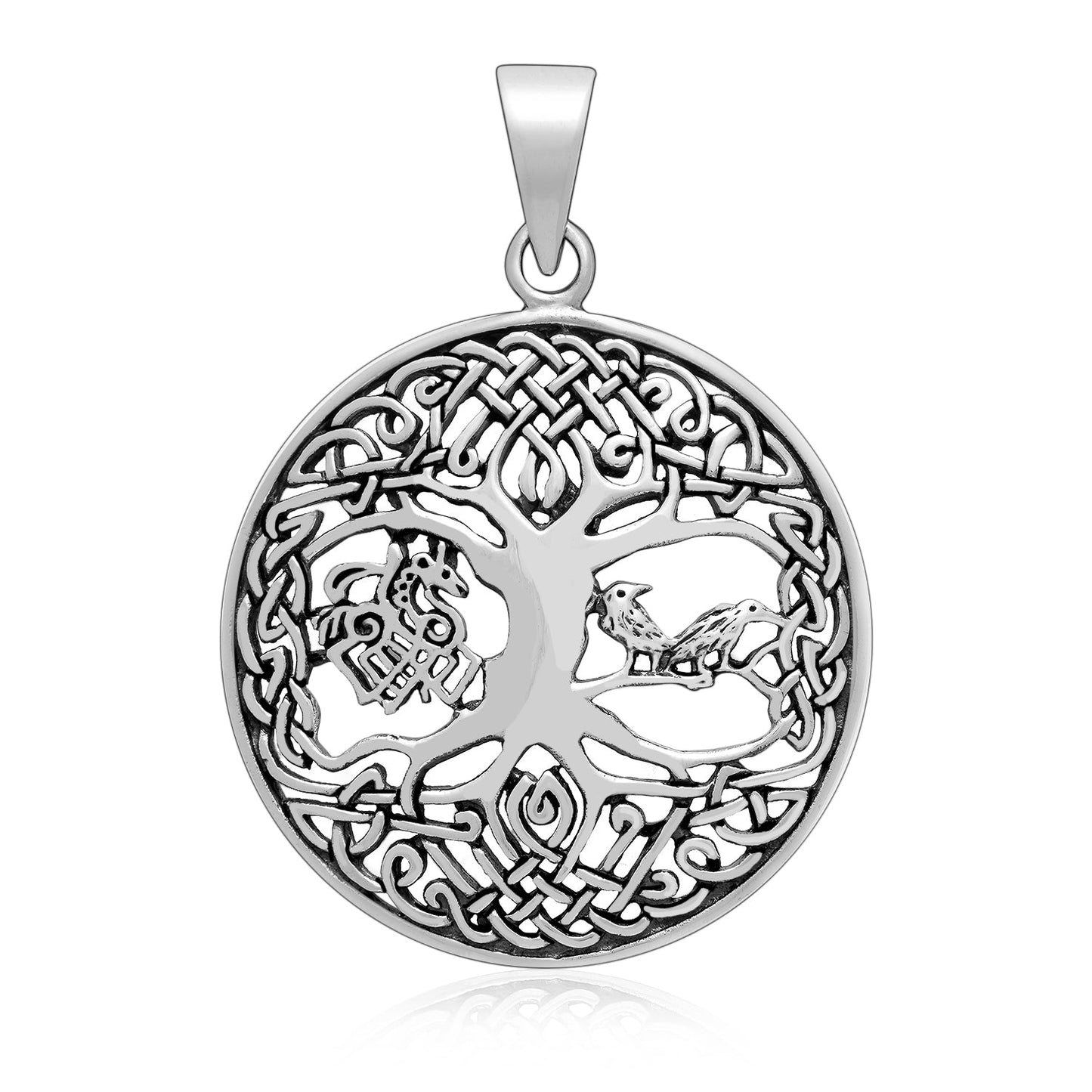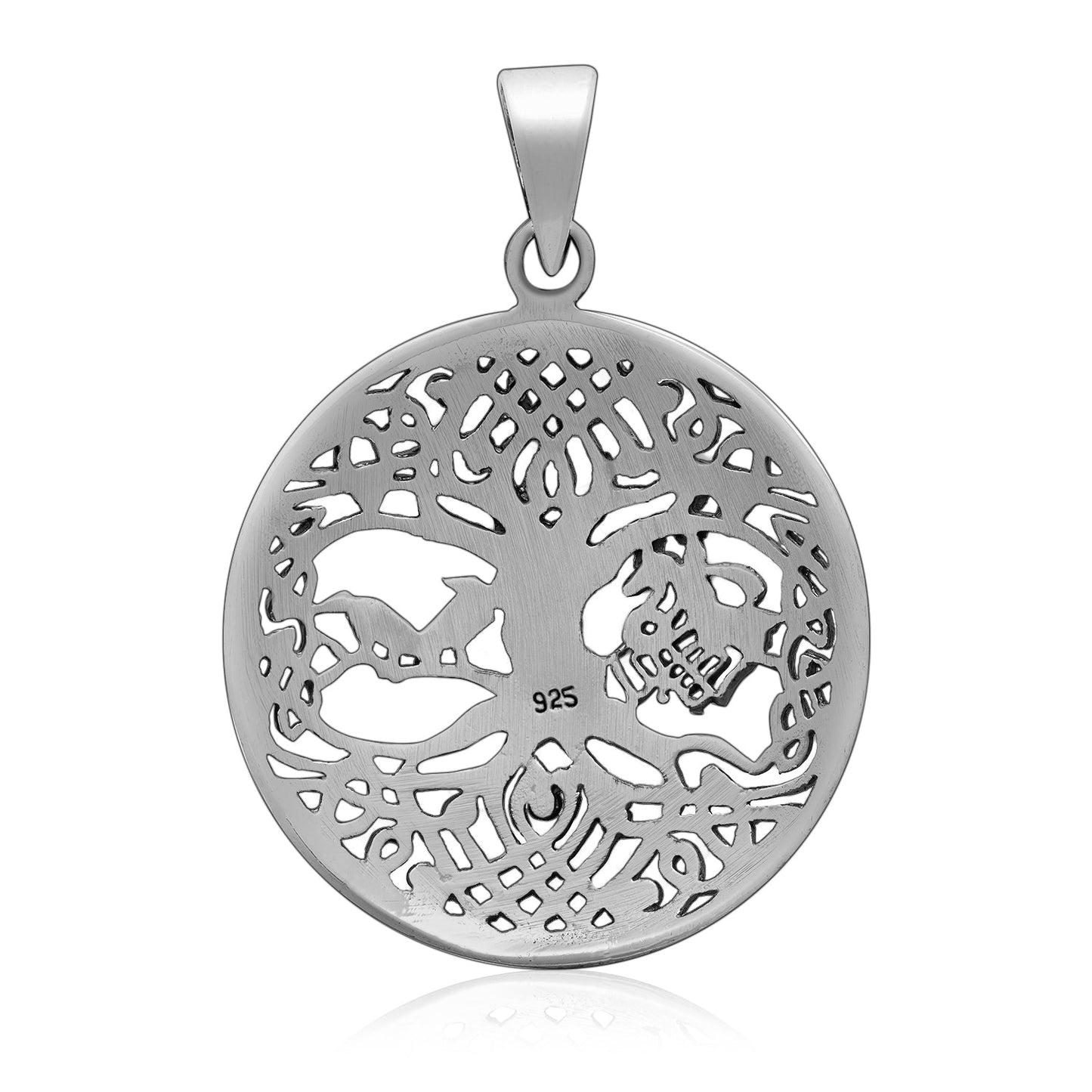 Sterling Silver Yggdrasil Pendant with Raven and Sleipnir
Regular price
Sale price
$29.95
Unit price
per
---
Quantity
Made from high quality Sterling Silver (925).

Total weight: 5gr.

Size is approx. 1-1/8" (28mm) in diameter.

Hallmarked 925.

Delivered in a free gift box.

Price does not include chain. However, we carry in our stock Sterling Silver or Leather chains at your request for an additional small charge if you wish to complement the pendant.
Yggdrasil is a central and mystical element in Norse mythology. It is often referred to as the "World Tree" and represents the interconnectedness of the cosmos in ancient Norse belief systems. The branches of Yggdrasil reach into different realms, each inhabited by various beings and entities. The most well-known realms include Asgard (home of the Aesir gods), Midgard (the realm of humans), and Hel (the realm of the dead). Yggdrasil, with its expansive branches and roots, serves as a bridge between these worlds, emphasizing the interconnectedness of all existence.