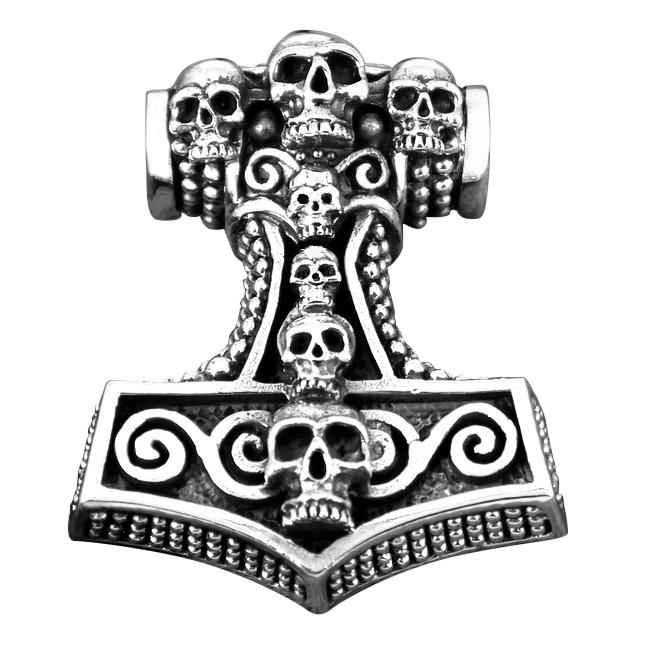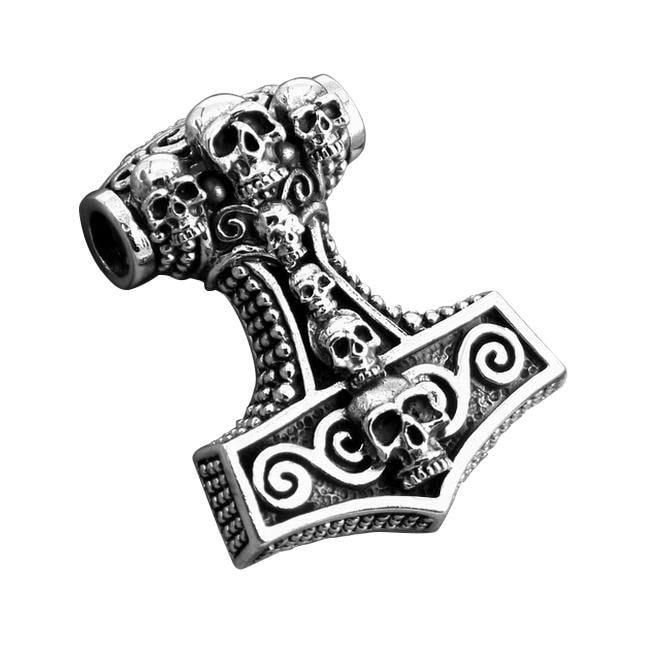 Sterling Silver Thor Hammer with Skulls Pendant
Regular price
Sale price
$49.95
Unit price
per
---
Quantity
Made from high quality Sterling Silver (925).
Approx. weight 16gr.
Size is approx. 1-1/2" (37mm) long by 1-3/16" (30mm) at widest point.
Viking Mjölnir / Thor Hammer / Gothic Skulls design.
Stamped 925. Delivered in a free pouch.

At the core of this pendant lies the mighty Mjölnir, the hammer wielded by Thor, revered as the Norse god of thunder and lightning. The Mjölnir represents not only the raw power of Thor but also his role as a guardian and protector against evil forces. This ancient symbol reflects strength, courage, and invincibility, making it the embodiment of resilience and determination. See the hammer elegantly decorated with intricately designed skulls, symbolizing Thor's triumph over death and his commanding presence in the realms of the living and the deceased. By wearing the Thor Hammer with Skulls Silver Pendant, you evoke the might and protective energy of Thor, asserting your own power and unwavering determination.