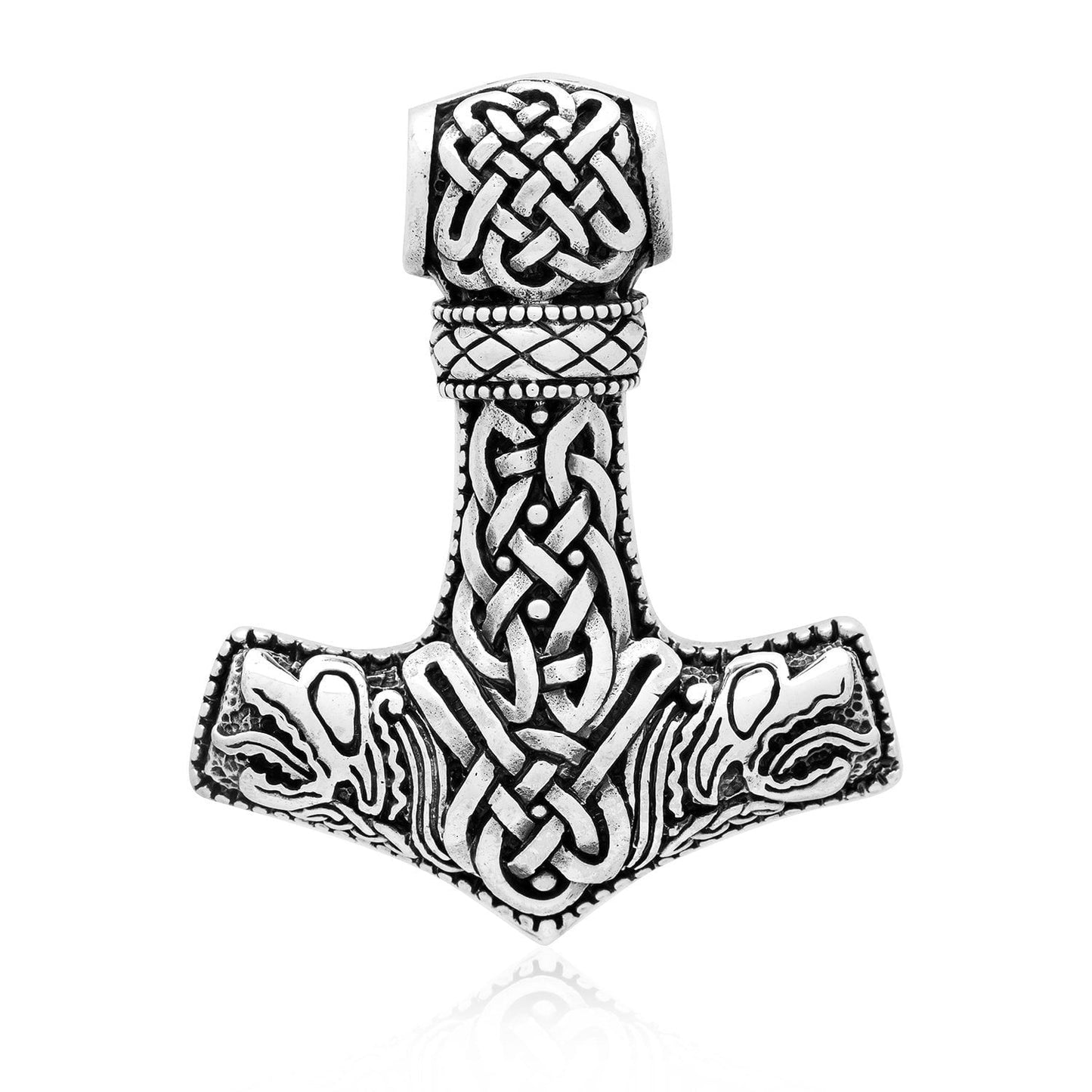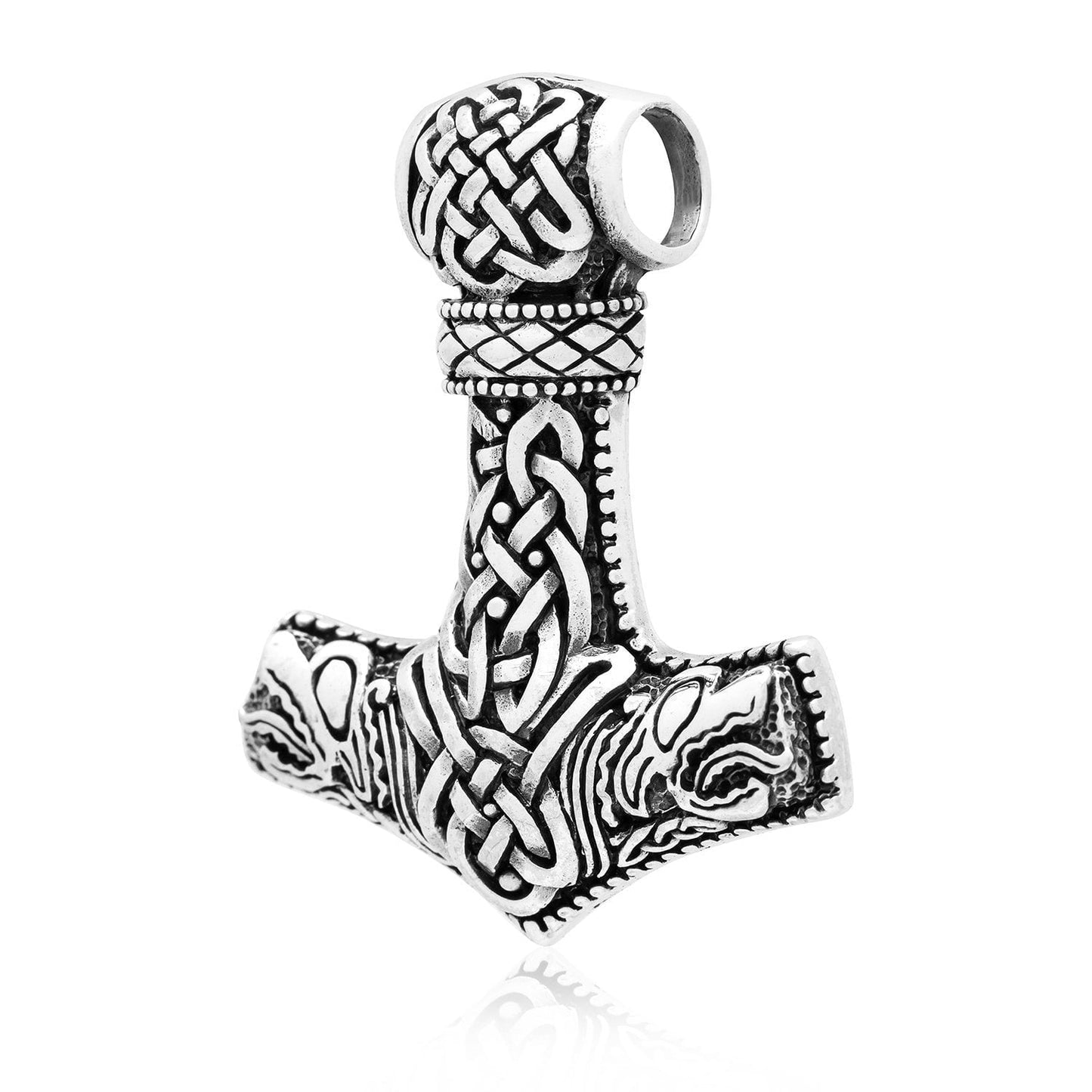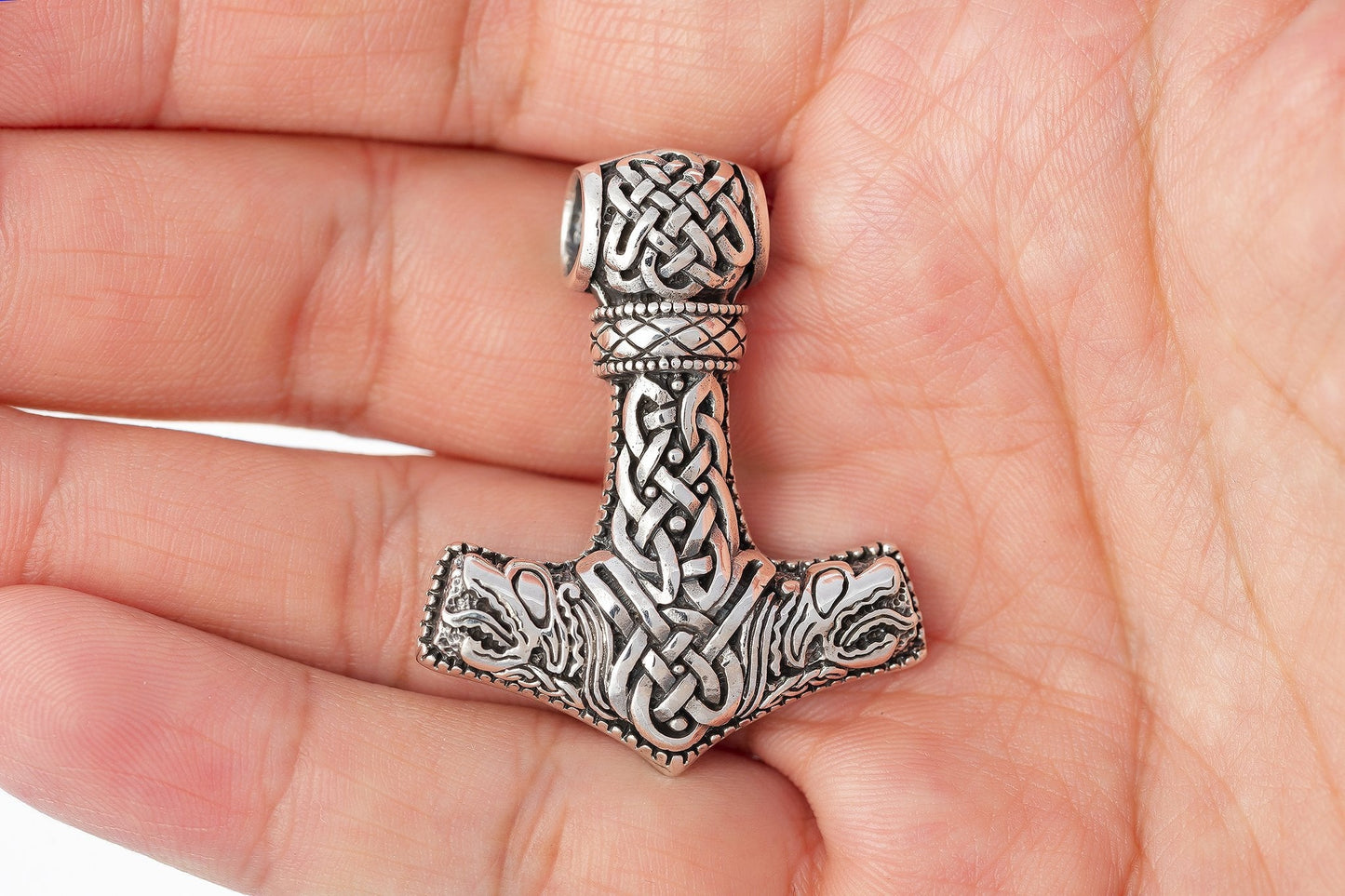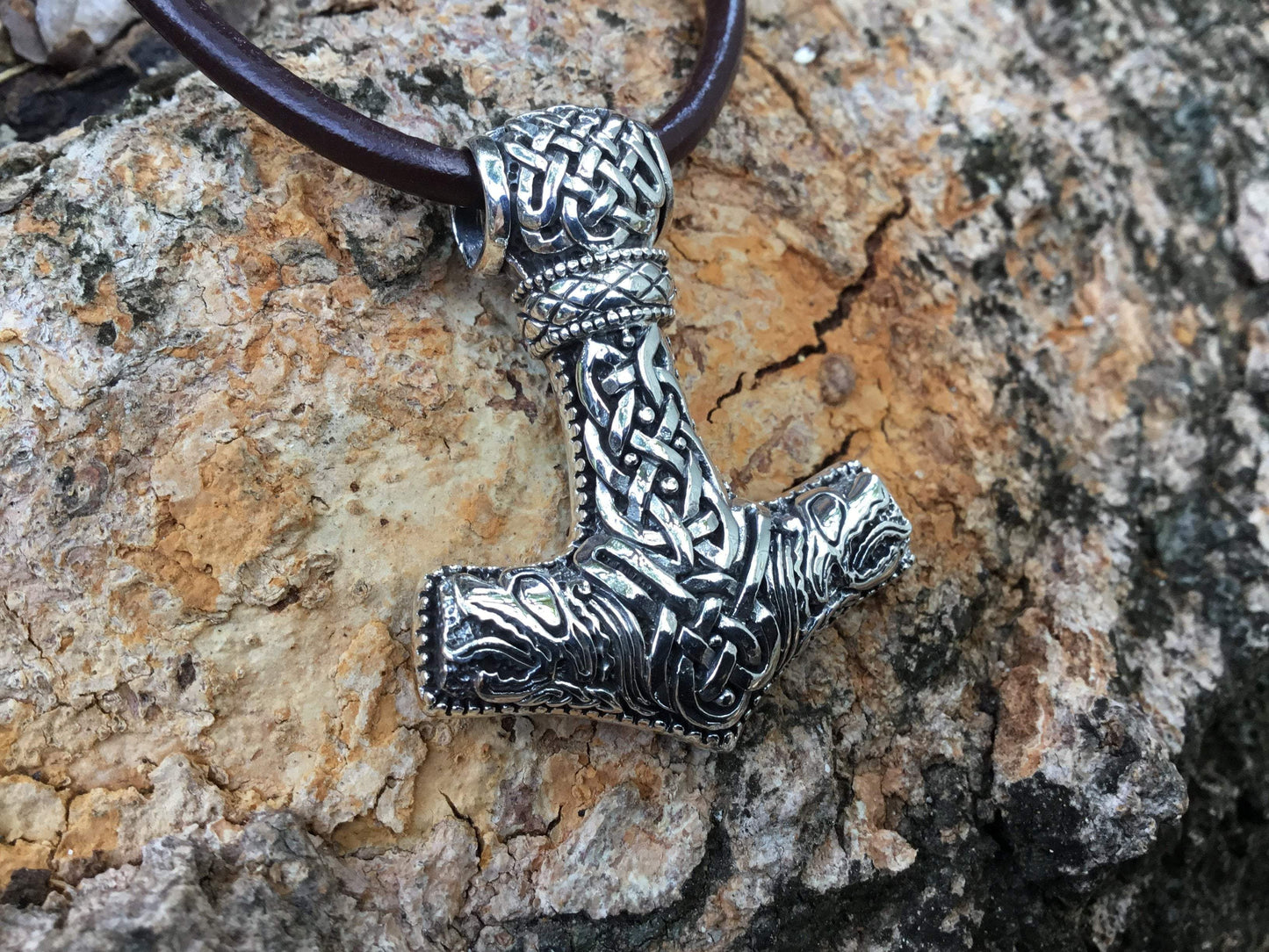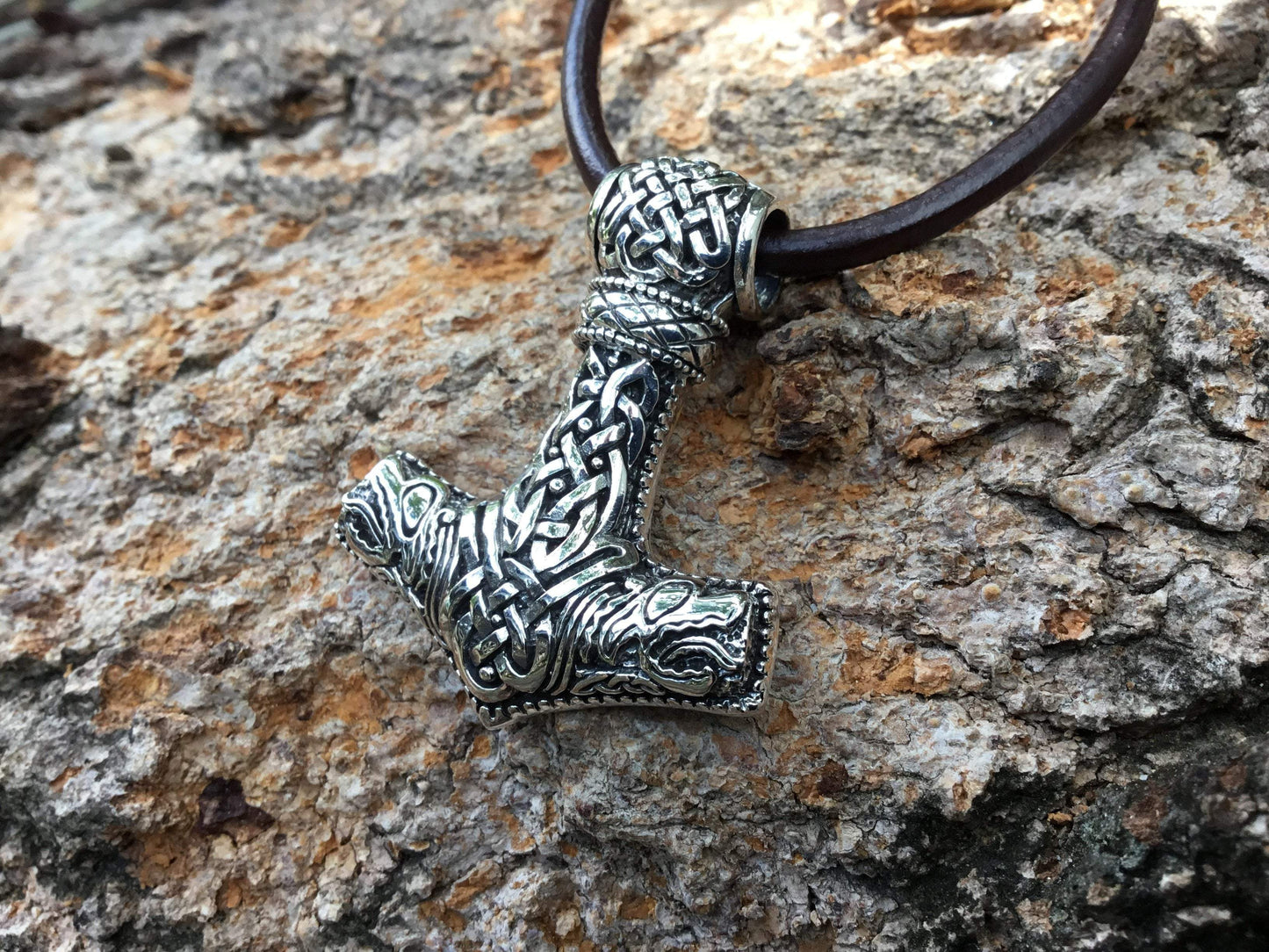 Sterling Silver Mjolnir Pendant with Jormungand Heads
Regular price
Sale price
$39.95
Unit price
per
---
Quantity
Made from high quality Sterling Silver (925).

Total weight: 10gr.

Size is approx. 1-5/8" (40mm) long by 1-3/16" (30mm) at widest point.

Hallmarked 925.

Delivered in a free velvet pouch.

Leather chains available at your request for an additional small charge if you wish to complement the pendant.
Jormungandr is a colossal sea serpent that encircles the entire world, known as Midgard, in Norse cosmology. The serpent is so massive that it spans the entire circumference of the Earth and is said to be large enough to grasp its tail in its mouth, forming a continuous loop. The presence of Jormungandr in Norse mythology contributes to the theme of chaos and cosmic balance. Its vast size and mythical role as a creature that encircles the world evoke a sense of primal, elemental forces that exist beyond the realm of gods and humans. Jormungandr continues to captivate modern audiences through various adaptations in literature, art, and popular culture.