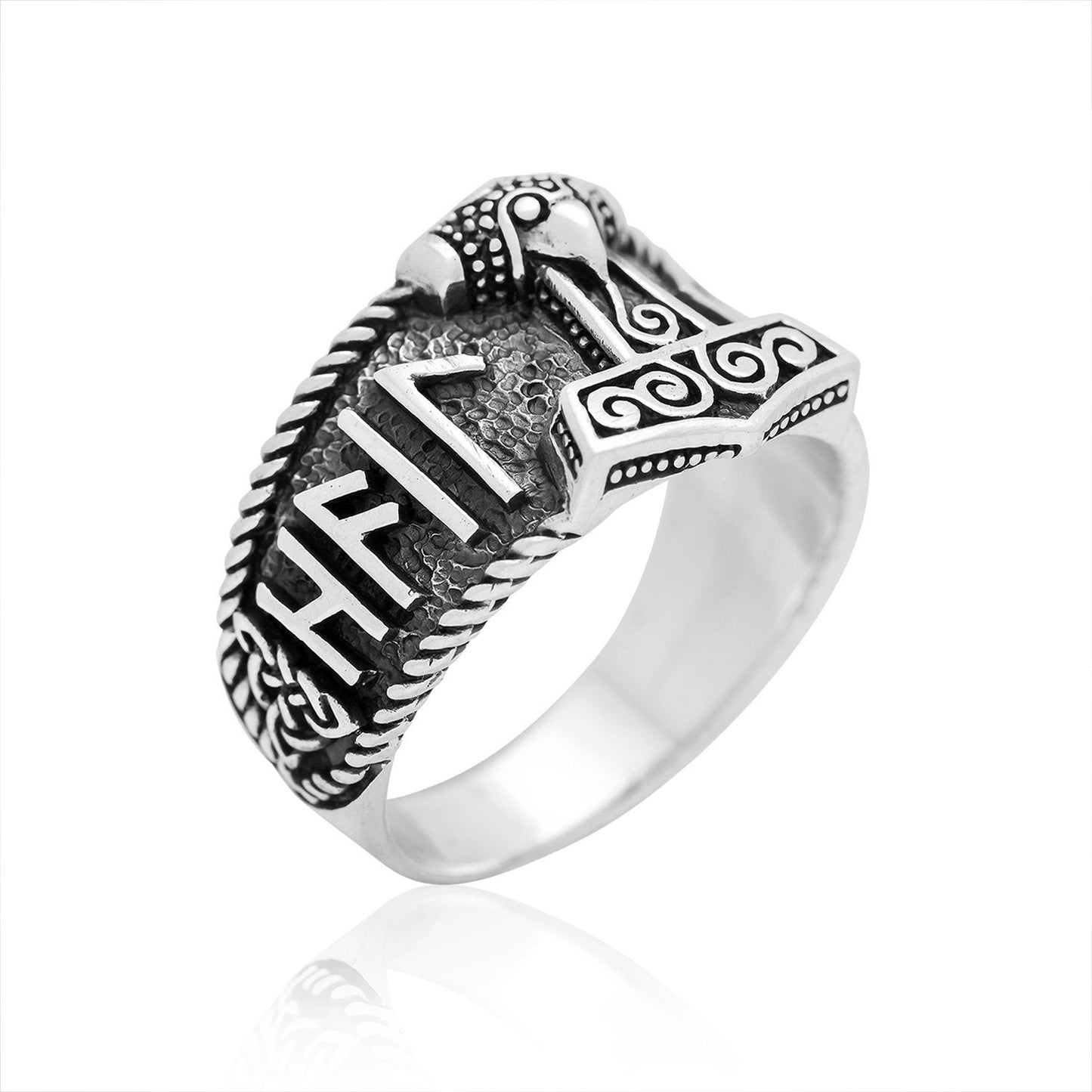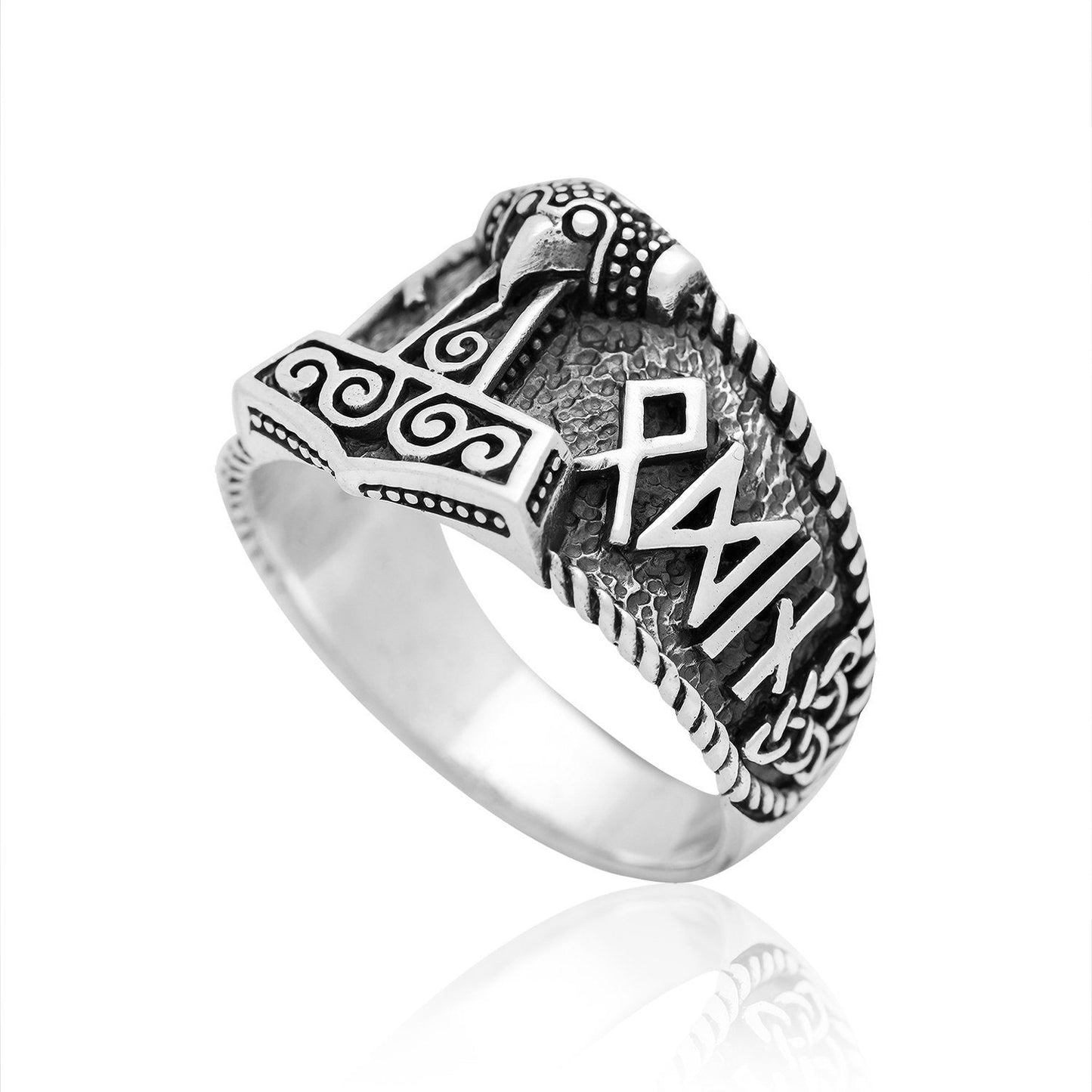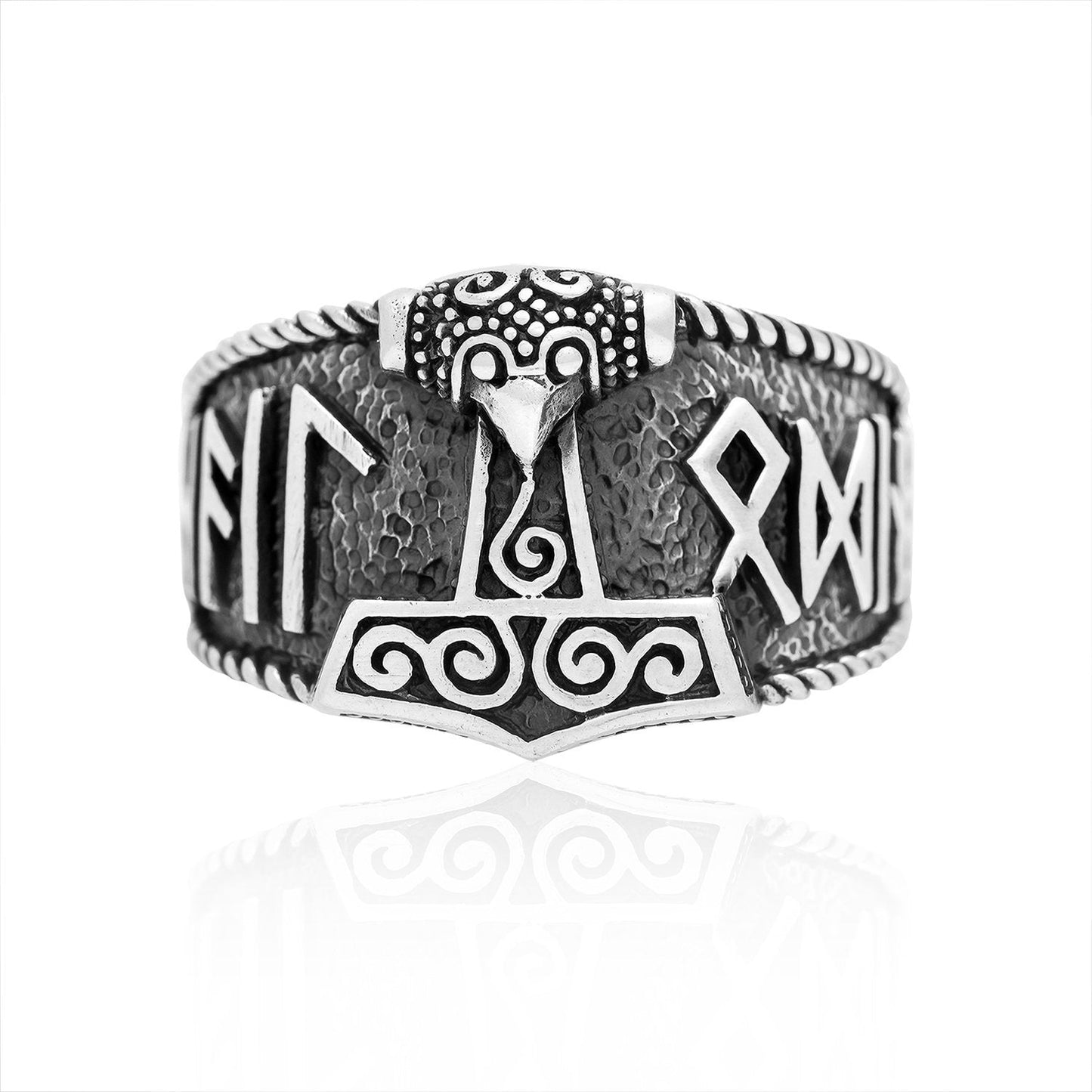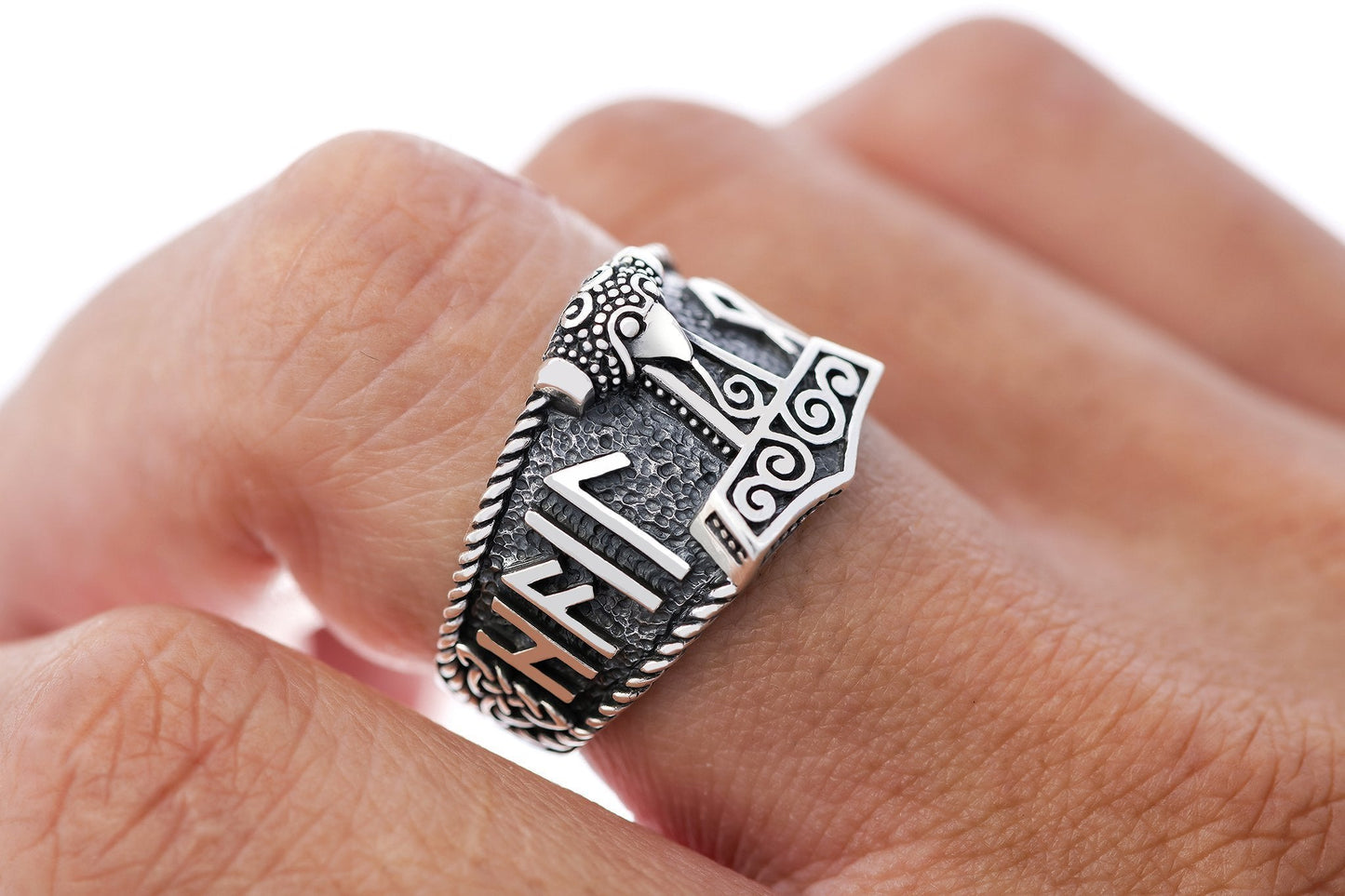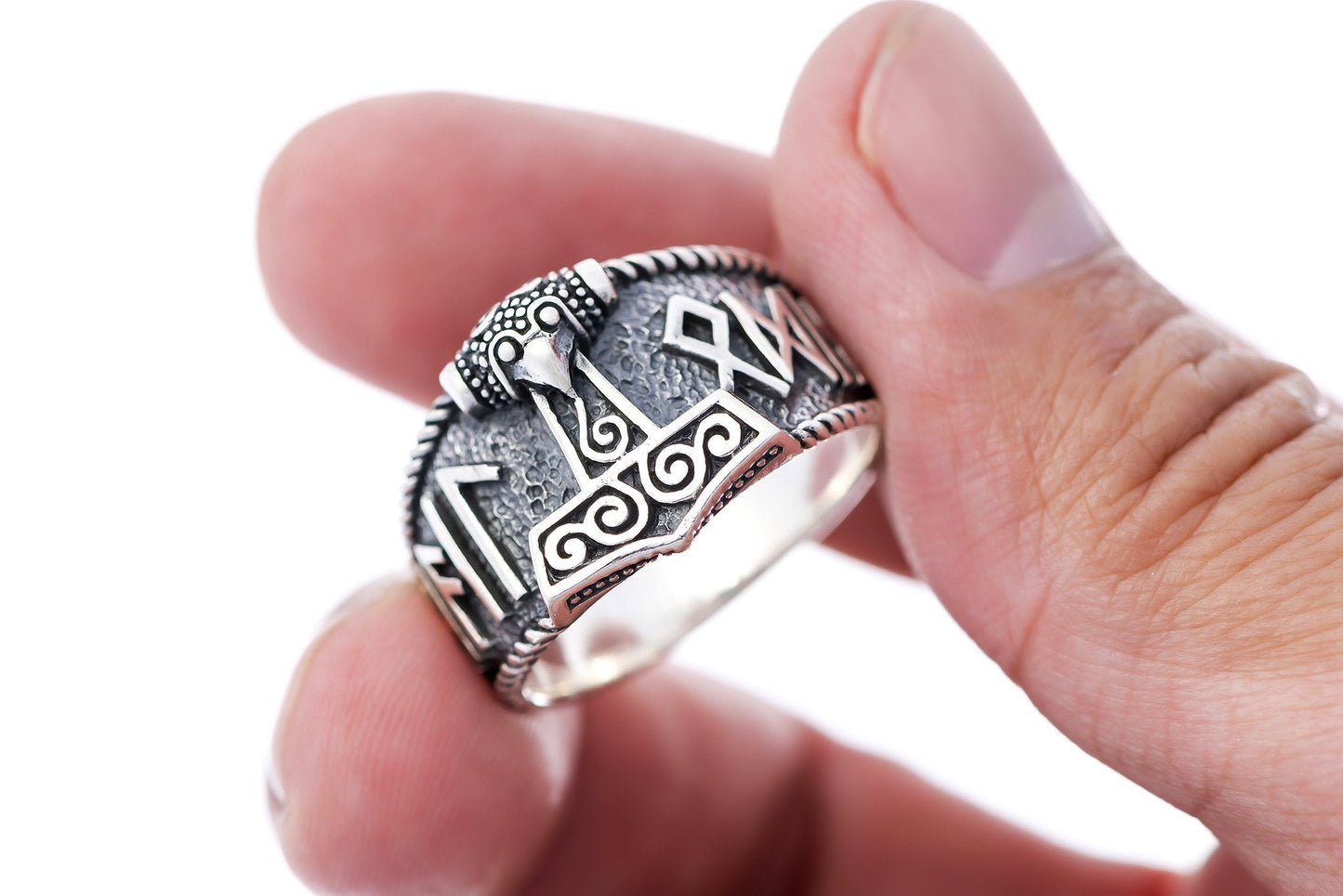 Sterling Silver Viking Mjolnir with Hail Odin Script Ring
Regular price
Sale price
$35.95
Unit price
per
---
Quantity
Made from high quality Sterling Silver (925).

Approx. weight: 8gr.

Hail Odin Runes Script / Thor Hammer theme.

Stamped 925.

Delivered in a free gift box.
"Hail Odin" is a phrase expressing reverence and homage to Odin, the chief deity in Norse mythology and a central figure in the pantheon of the Aesir gods. Odin, also known as the Allfather, is associated with wisdom, war, poetry, and magic in Norse cosmology. Invoking the phrase "Hail Odin" is a way for individuals to pay respects and acknowledge Odin's influence in various aspects of life. In contemporary Heathenry or Norse-inspired spiritual practices, individuals might use the phrase "Hail Odin" as part of rituals, invocations, or when toasting to the gods during ceremonial gatherings.