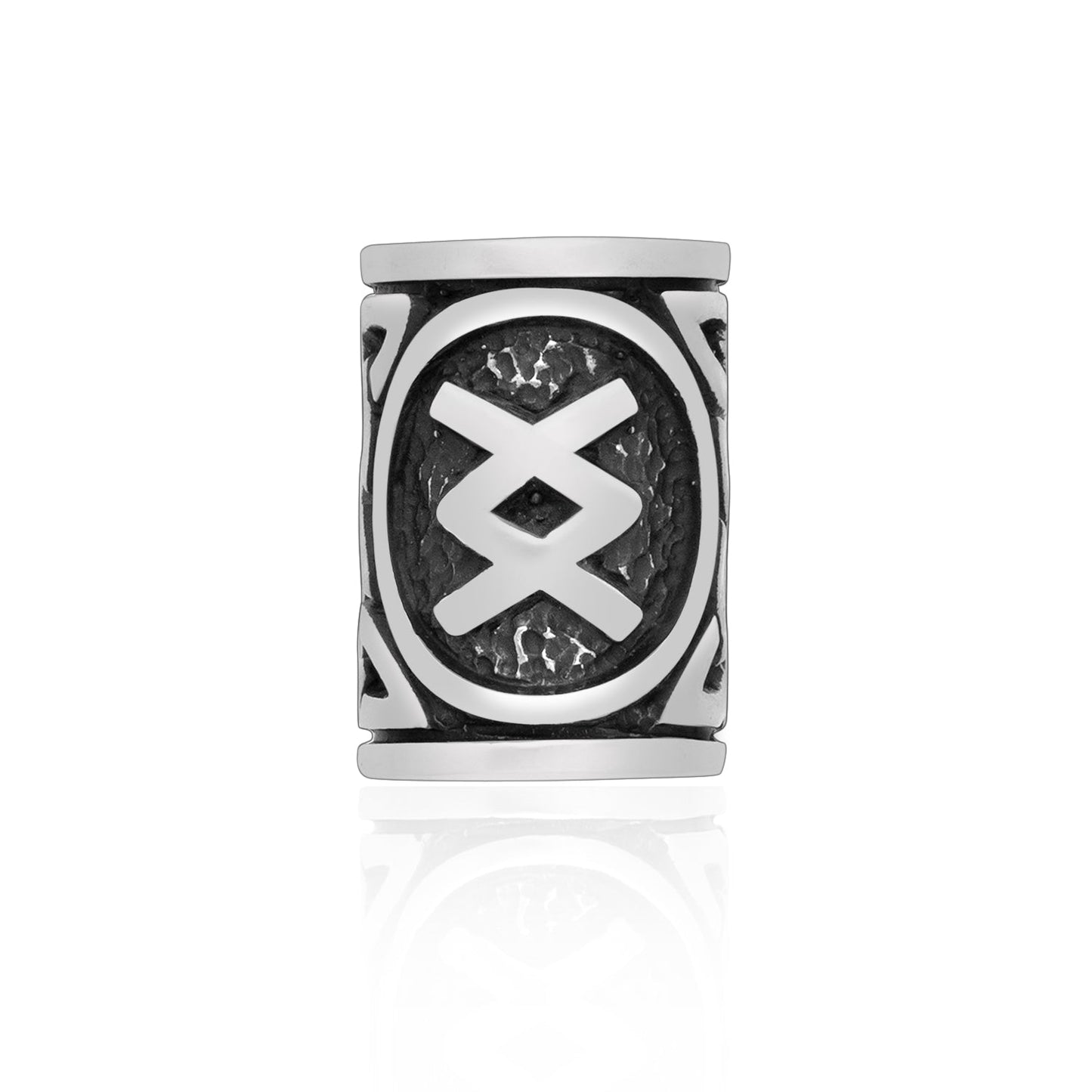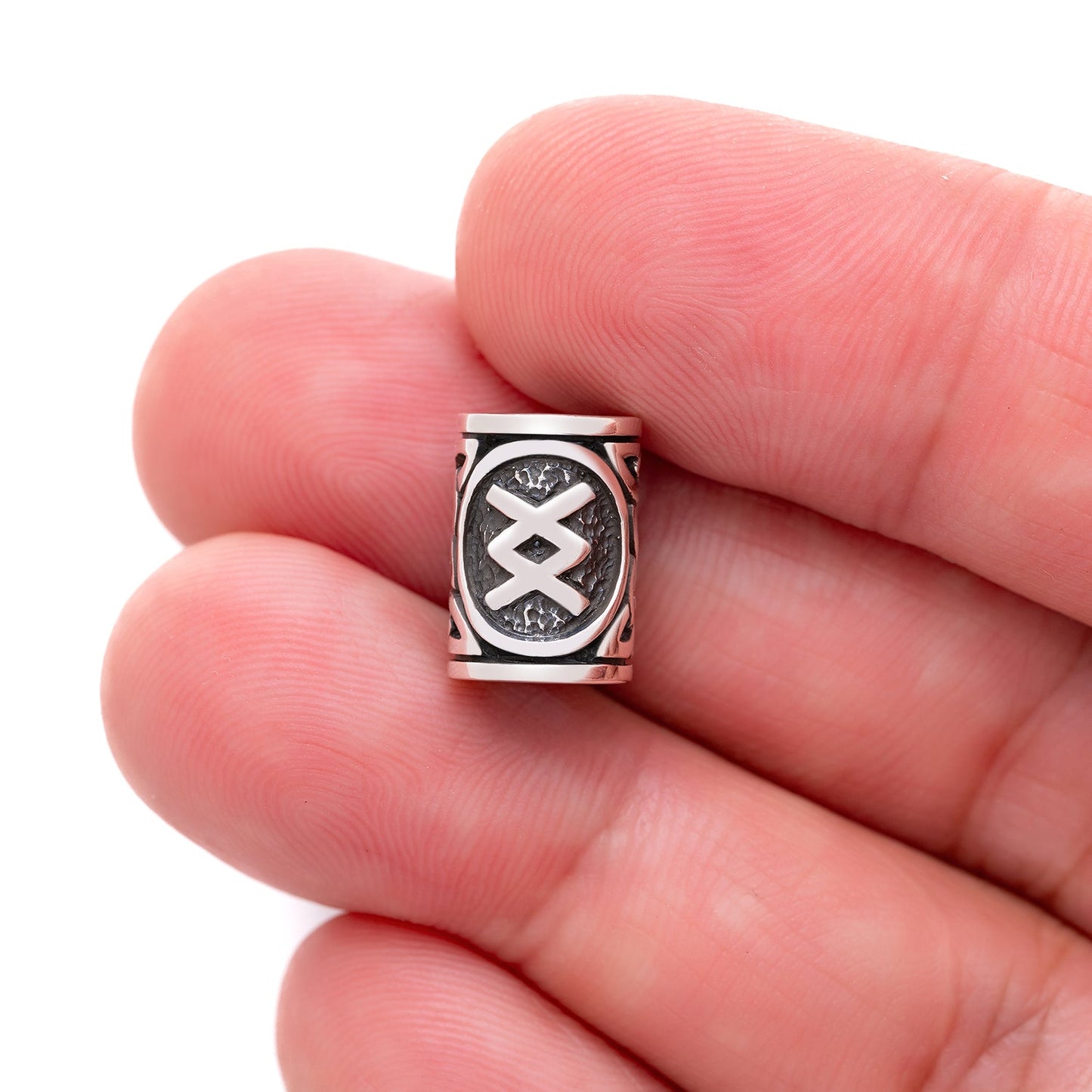 925 Sterling Silver Viking Beard Hair Bead with Rune Inguz
Regular price
Sale price
$27.95
Unit price
per
---
Quantity
Made from Sterling Silver (925).

Internal bead diameter is approx 7mm (1/4"). Bead measures 12mm (1/2") high by 8mm (5/16") wide.

This is a beard bead but can also be used as a hair bead, dreadlocks or as a charm on bracelets and necklaces.

The listing is for one bead.
Inguz is a runic symbol with ancient origins, and it holds significant meaning in runic alphabets, particularly in the Elder Futhark. As the 22nd rune in the Elder Futhark, Inguz is associated with fertility, new beginnings, and the energy needed to embark on a successful journey or venture. The Inguz rune is depicted as an X-shaped symbol, resembling an arrow pointing diagonally upward. This shape is often interpreted as a representation of a seed or a shoot emerging from the ground, emphasizing growth and the potential for development.