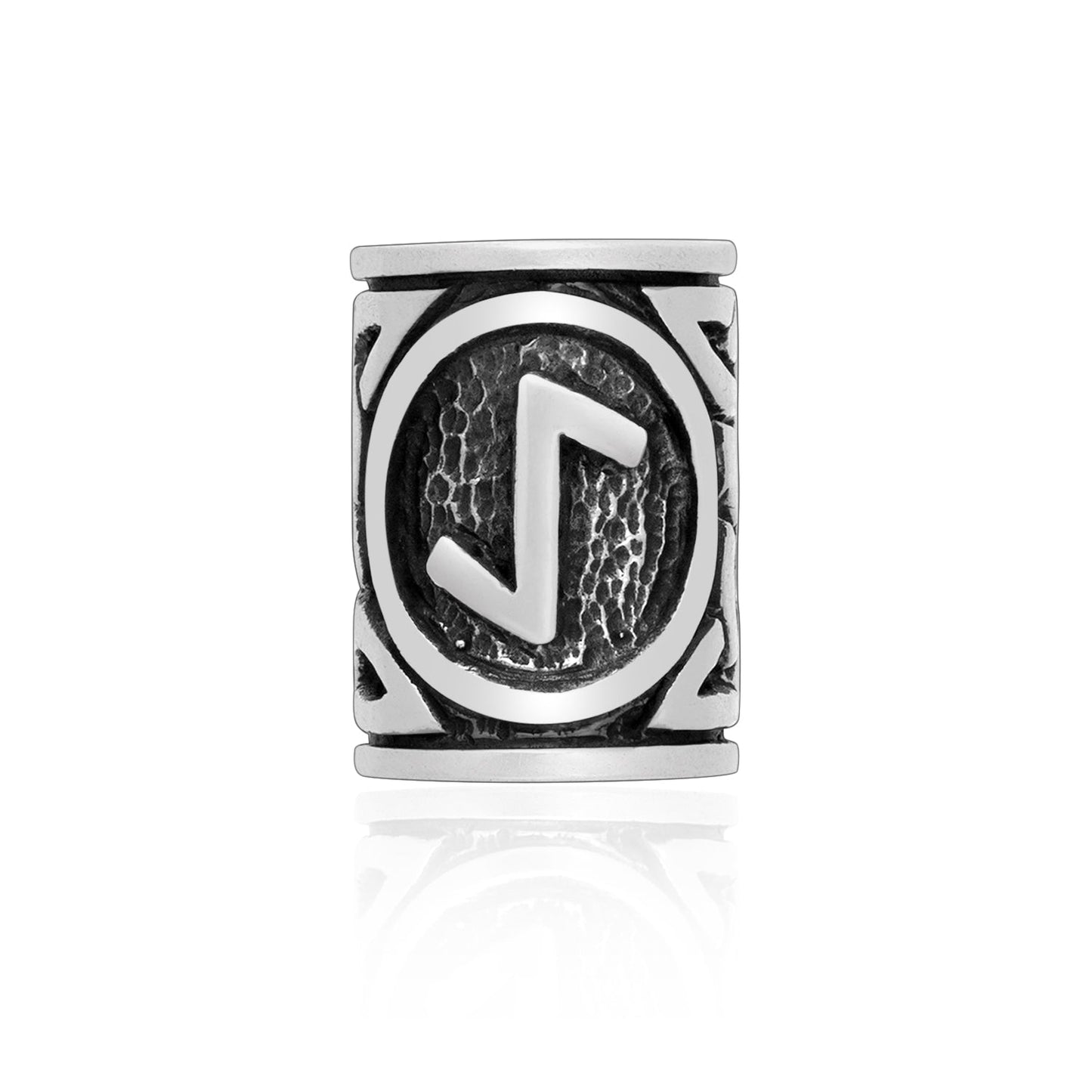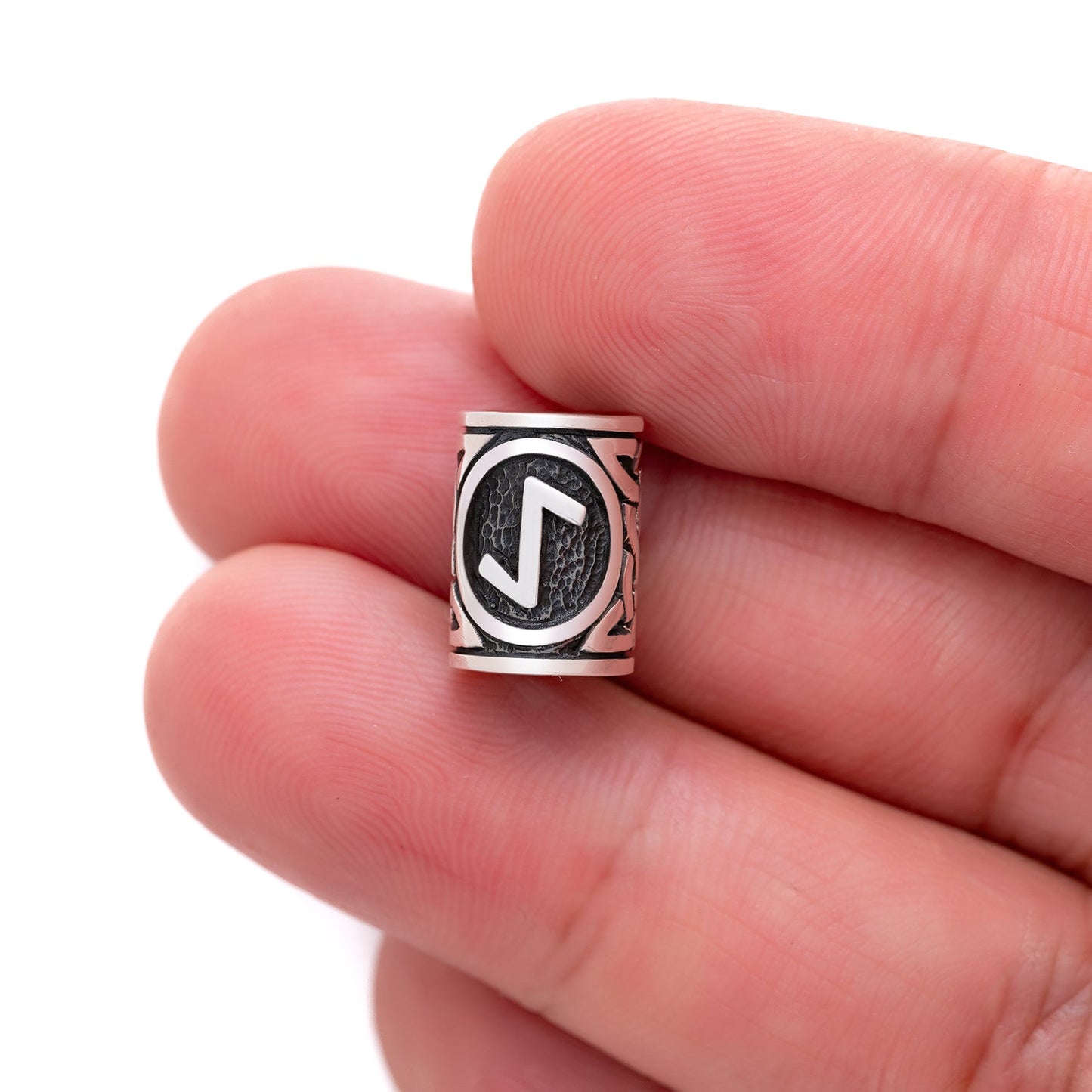 925 Sterling Silver Viking Beard Hair Bead with Rune Ihwaz
Regular price
Sale price
$27.95
Unit price
per
---
Quantity
Made from Sterling Silver (925).
Internal bead diameter is approx 7mm (1/4"). Bead measures 12mm (1/2") high by 8mm (5/16") wide.
This is a beard bead but can also be used as a hair bead, dreadlocks or as a charm on bracelets and necklaces.
The listing is for one bead.
The Ihwaz rune, also known as the "Yew rune" or "Eihwaz rune," is one of the 24 characters in the runic alphabet. Ihwaz is closely associated with the yew tree, a long-lived and resilient evergreen. The yew tree is often seen as a symbol of endurance, longevity, and the cycle of life and death. In Scandinavian cultures, the yew was considered sacred and was often planted in graveyards as a symbol of immortality. Much like the yew tree's ability to thrive in harsh conditions, the Ihwaz rune encourages resilience and adaptability.