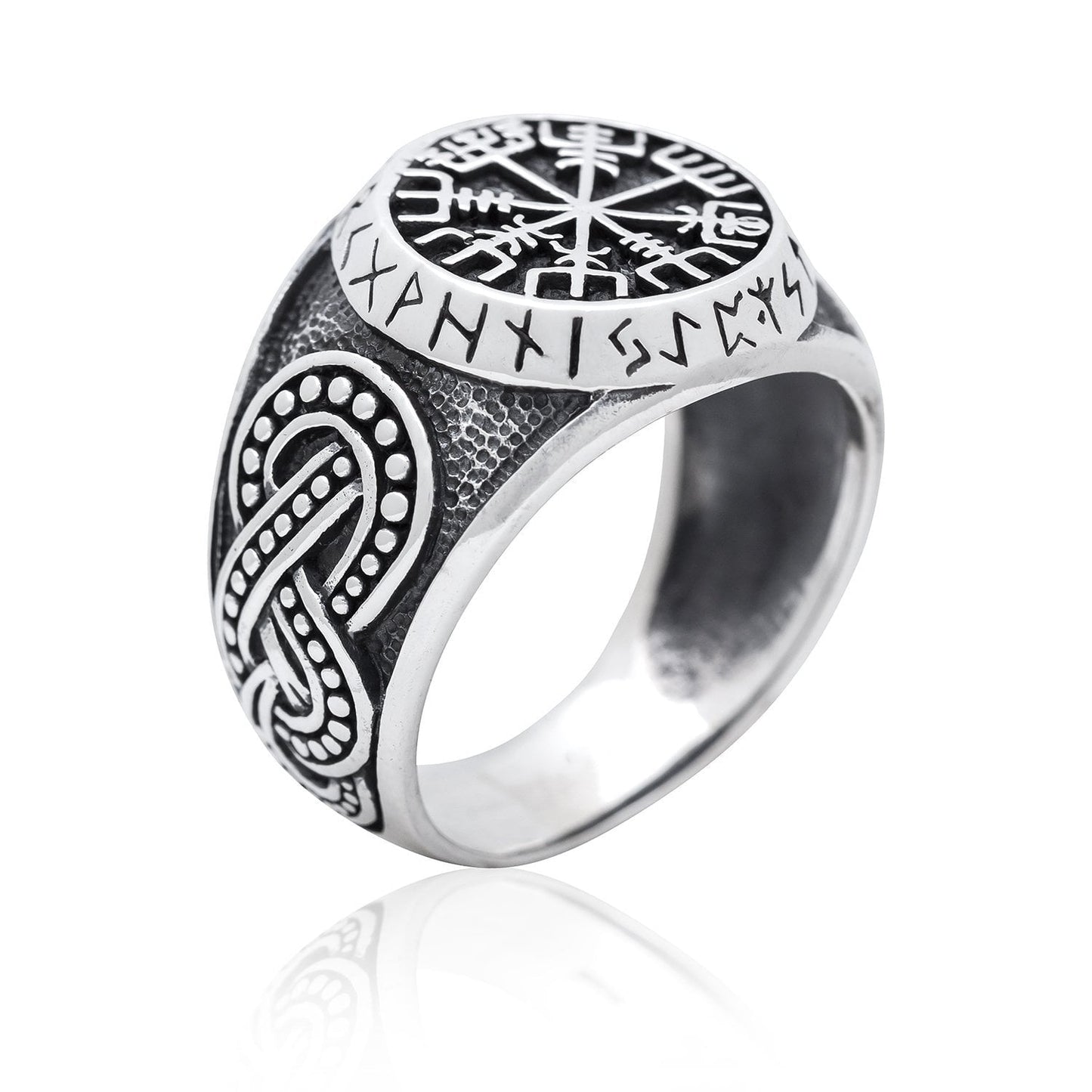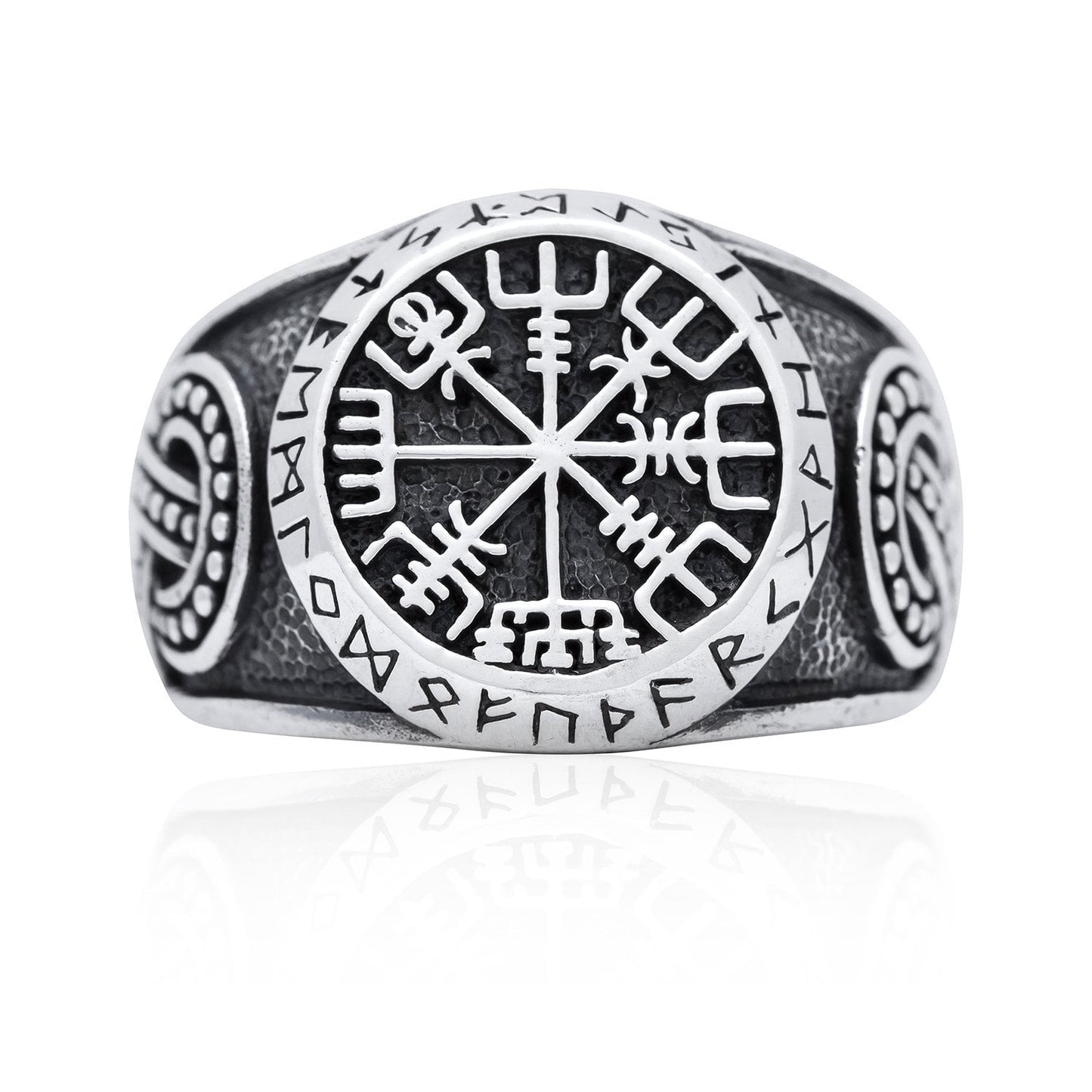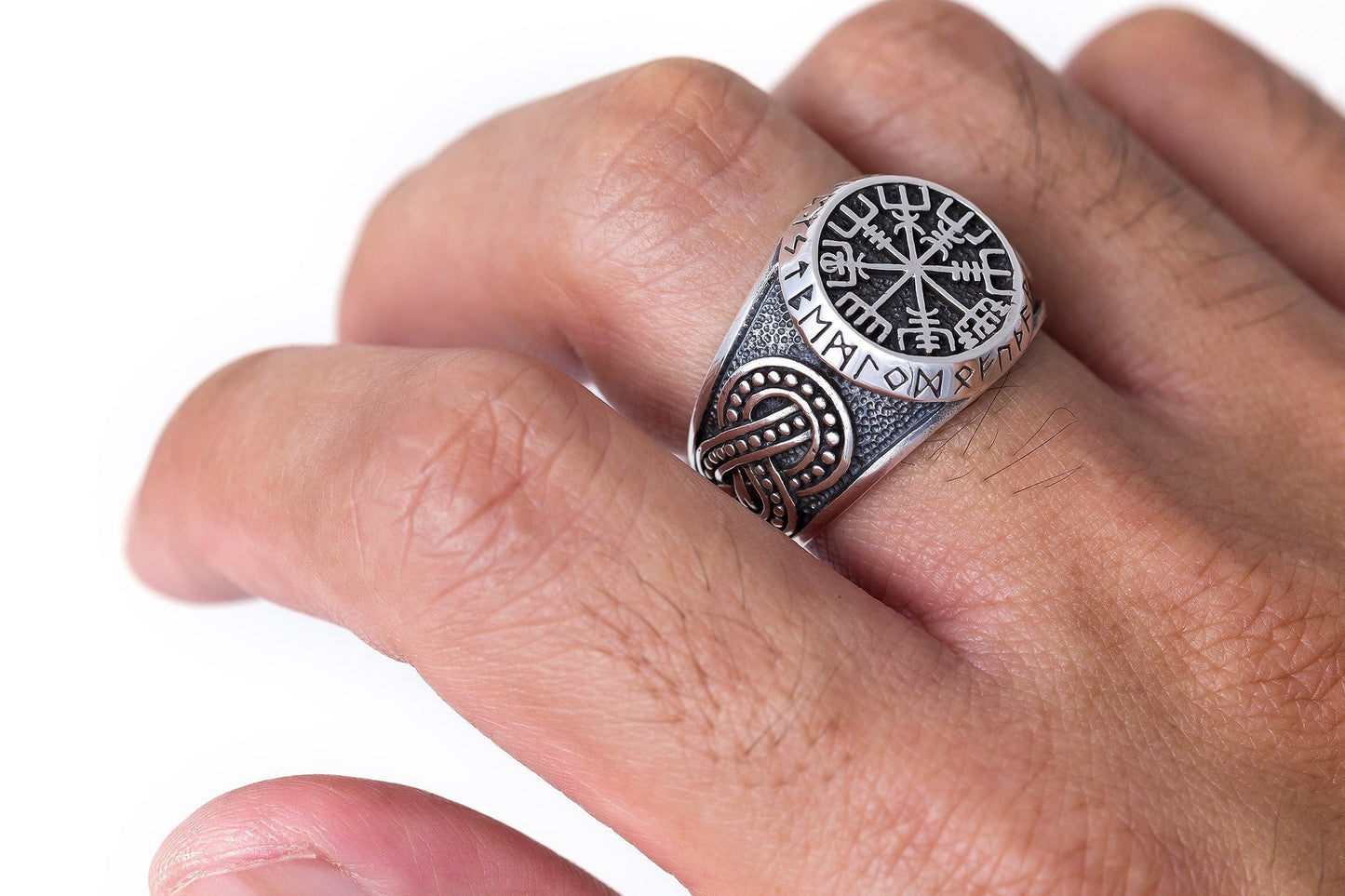 Sterling Silver Vegvisir with Runes Legendary Ring
Regular price
Sale price
$35.95
Unit price
per
---
Quantity
Made from high quality Sterling Silver (925).

Approx. weight: 10gr. Frontal Width approx. 5/8" (16mm).

Ring features the Vegvisir Compass / Old Norse Runes symbols in the front with a Viking detailed Mammen knotwork on the sides.

Stamped 925. Delivered in a free gift box.
At the heart of this legendary ring is the Vegvisir, a runic compass known as the "Viking Compass" that symbolizes guidance through life's storms. Encircled by runic inscriptions, each symbol adds layers of mystique, embodying the ancient Norse tradition and connecting the wearer to the wisdom of their ancestors. Crafted with meticulous attention to detail, this ring is made from high-quality sterling silver, ensuring both durability and a refined aesthetic. Whether you're drawn to its cultural significance or appreciate the artistry of its design, this ring becomes a personal talisman, a link to the spiritual legacy of the Vikings.