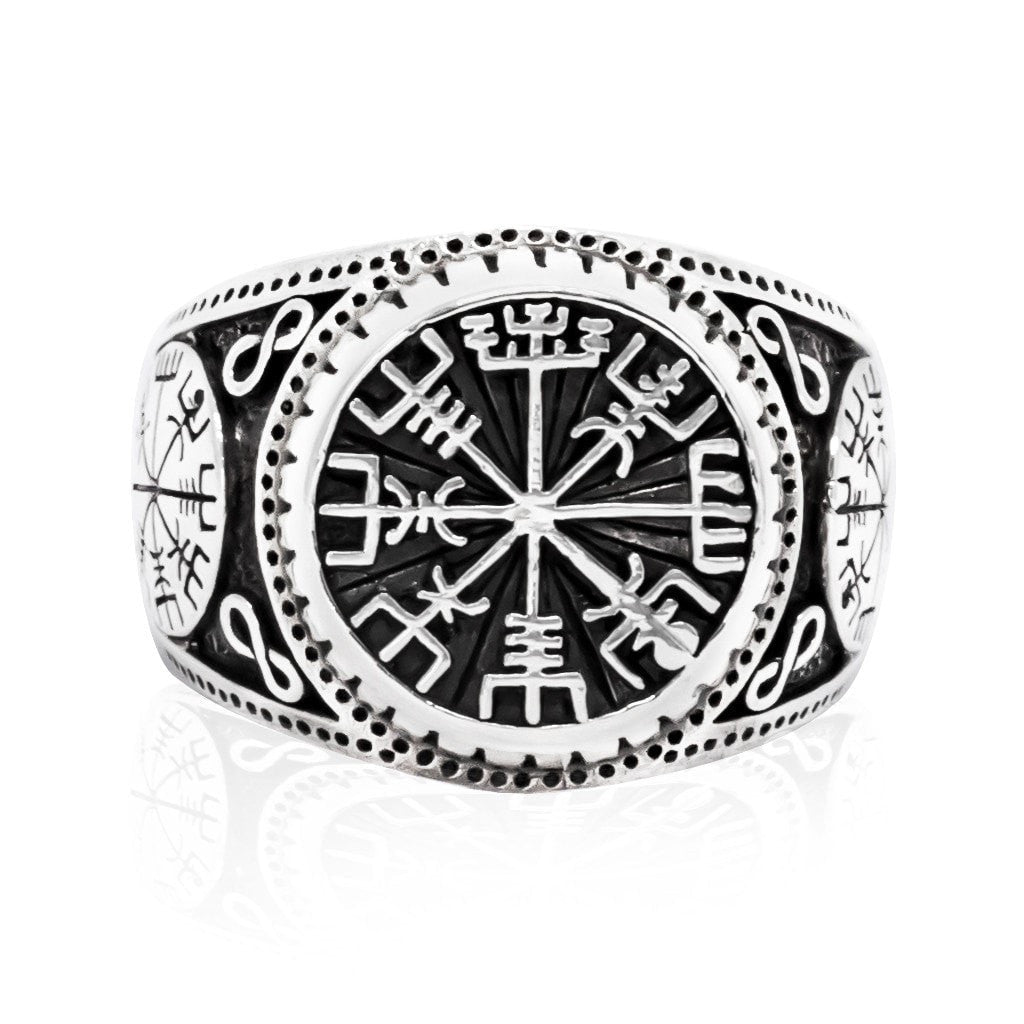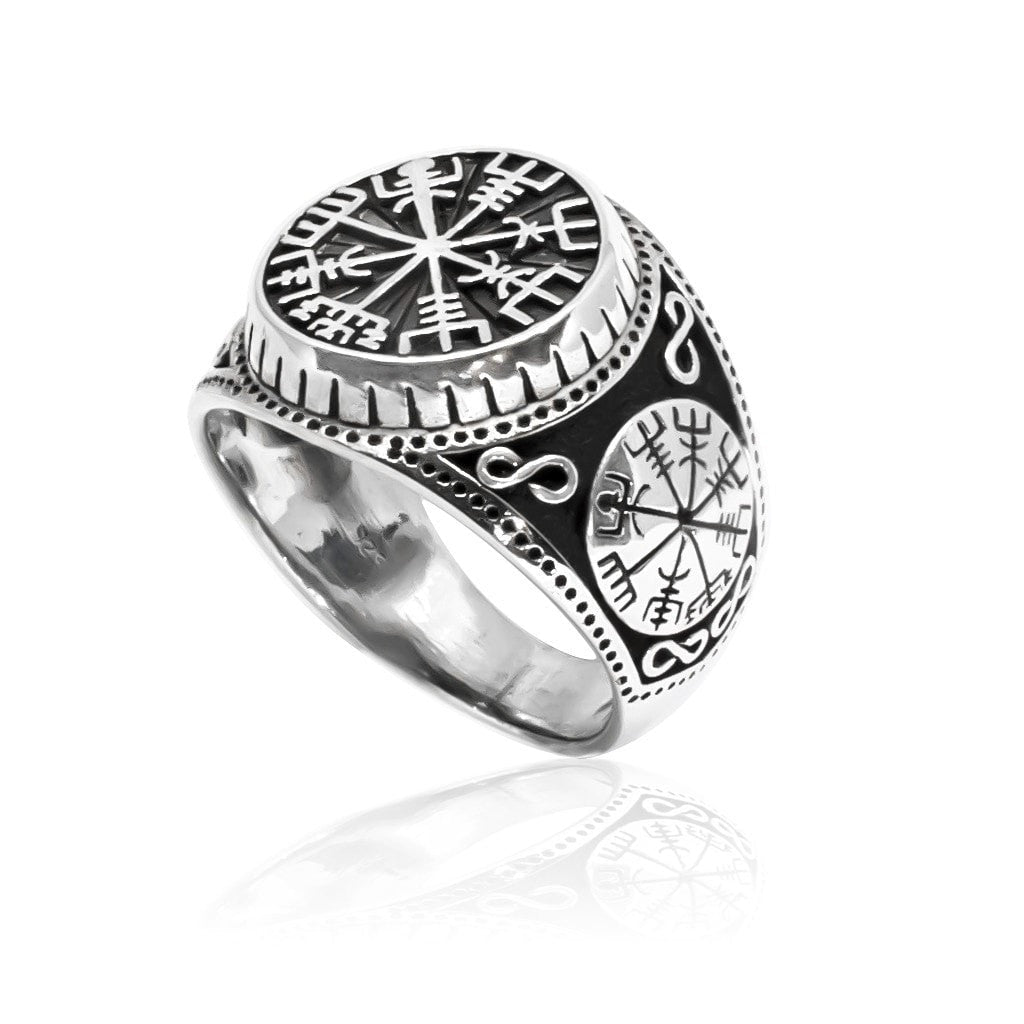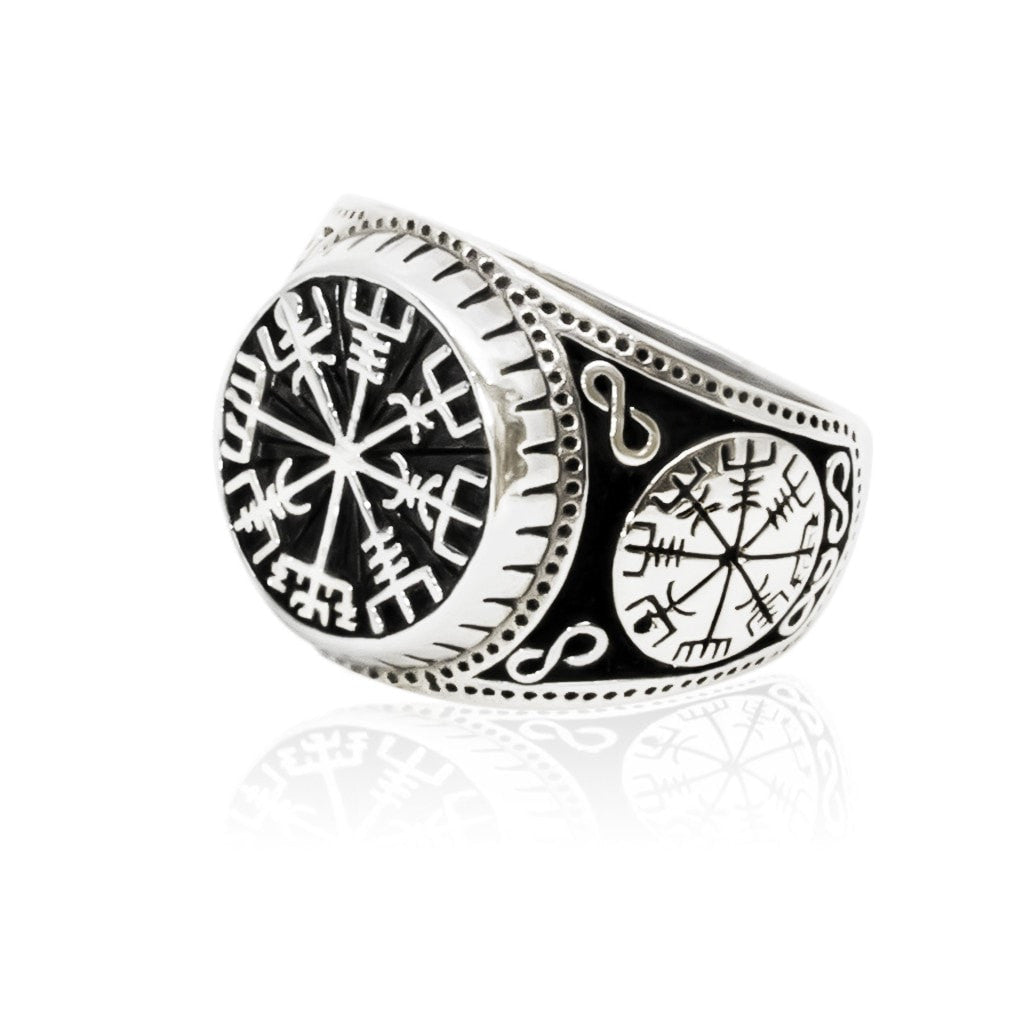 925 Sterling Silver Vegvisir Compass Signet Ring
Regular price
Sale price
$35.95
Unit price
per
---
Quantity
Made from high quality Sterling Silver (925).

Approx. weight: 10gr. Frontal Diameter approx. 5/8" (15mm).

Viking Vegvisir Compass Symbols in the front and sides.

Stamped 925. Delivered in a free gift box.
Introducing our Vegvisir Silver Ring — a symbol of guidance, protection, and unwavering resilience. This meticulously crafted piece is more than just a ring; it's a tangible embodiment of ancient wisdom and Norse tradition. The Vegvisir, a runic compass also known as the "Viking Compass" or "Nordic Wayfinder," graces the face of this sterling silver ring. This powerful symbol, steeped in Norse mythology, is believed to provide the wearer with guidance and protection on their journey, even in the midst of life's stormiest seas.