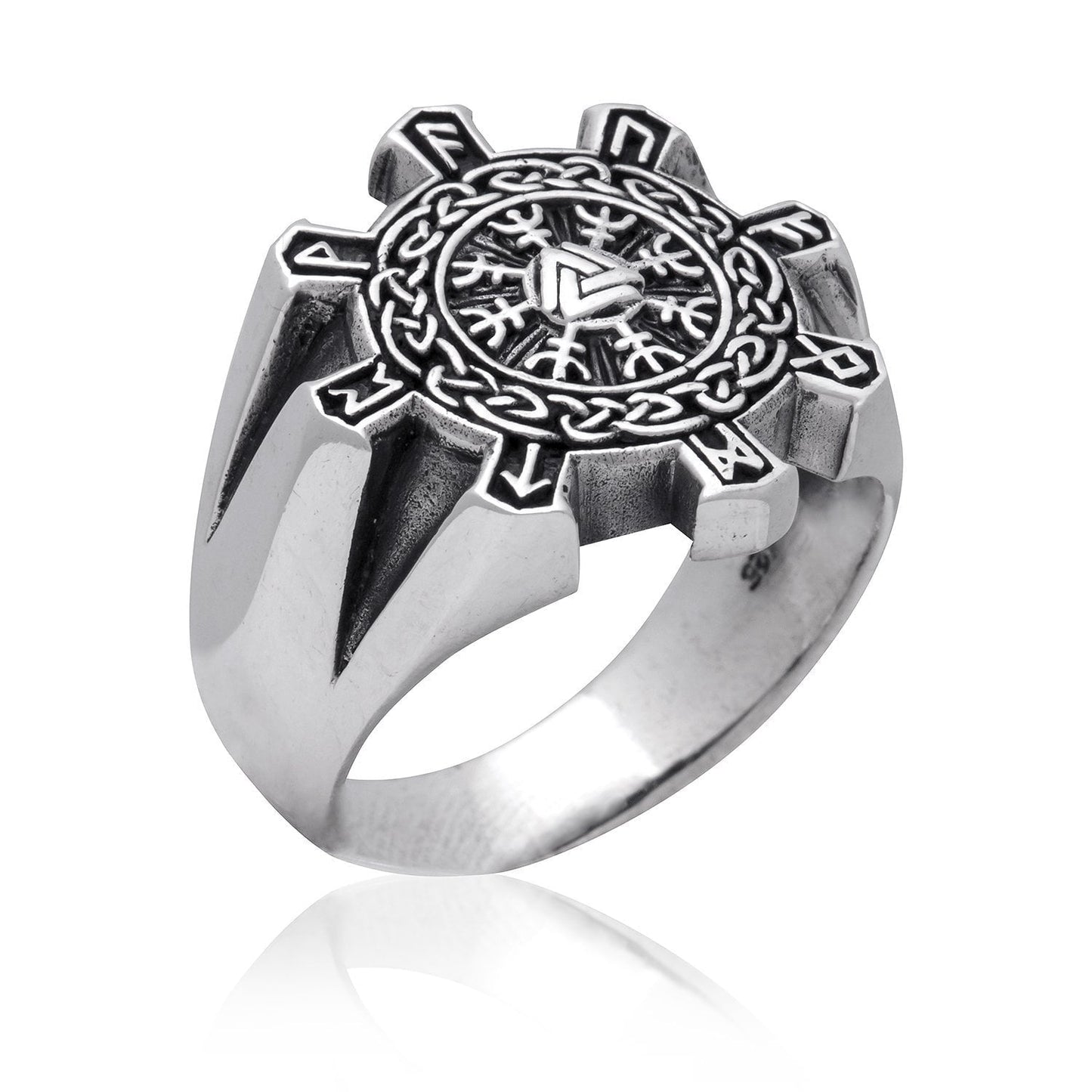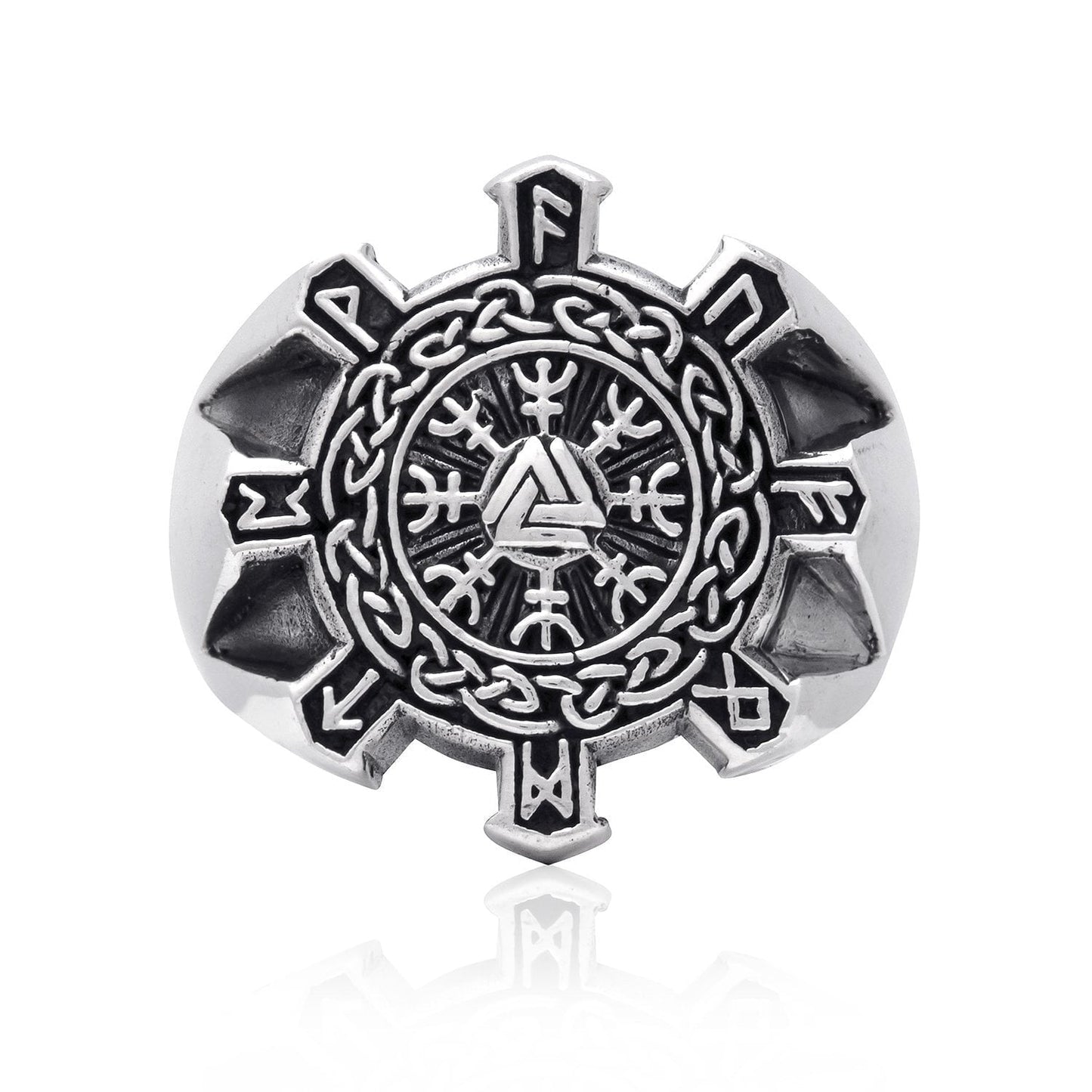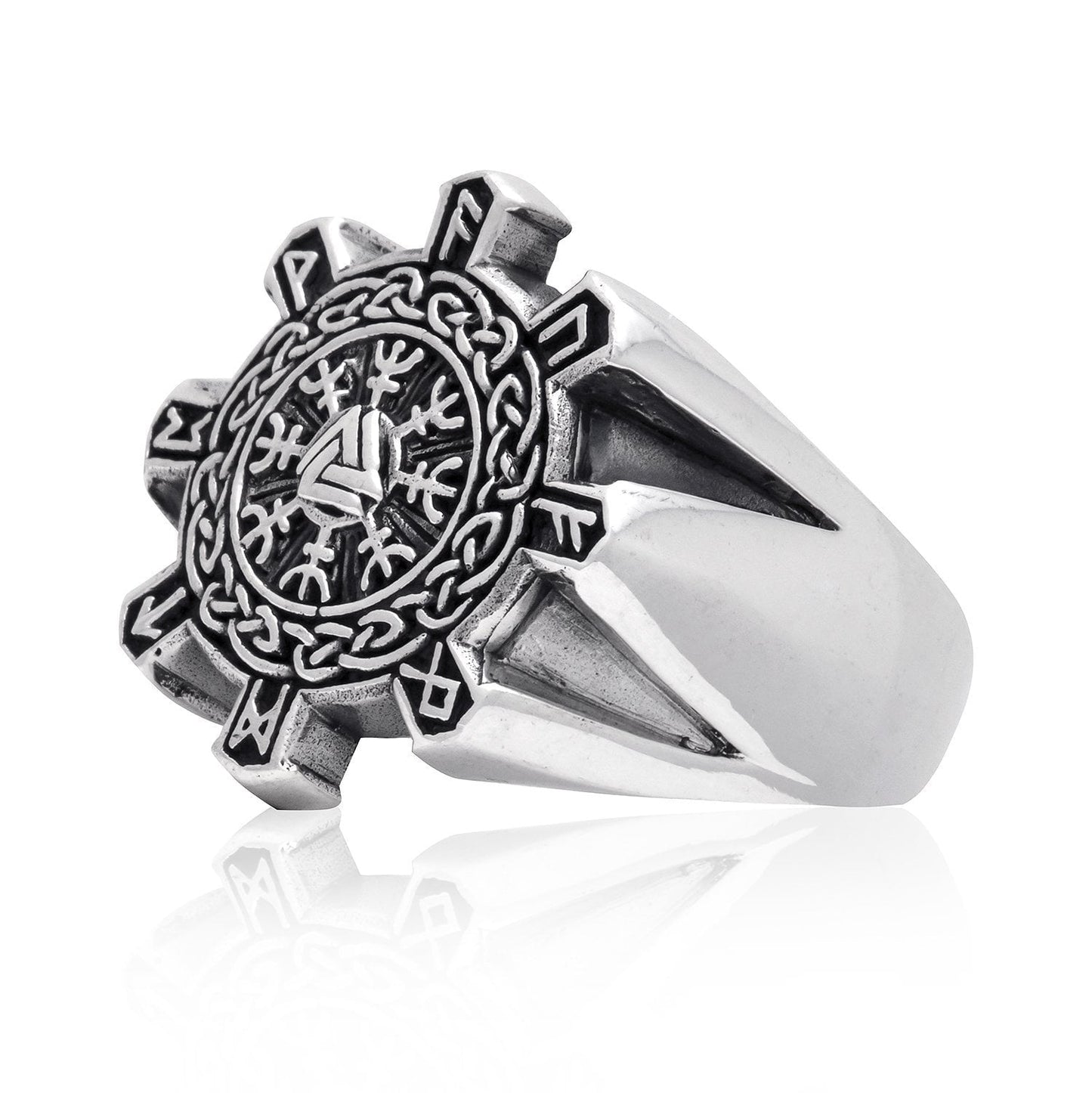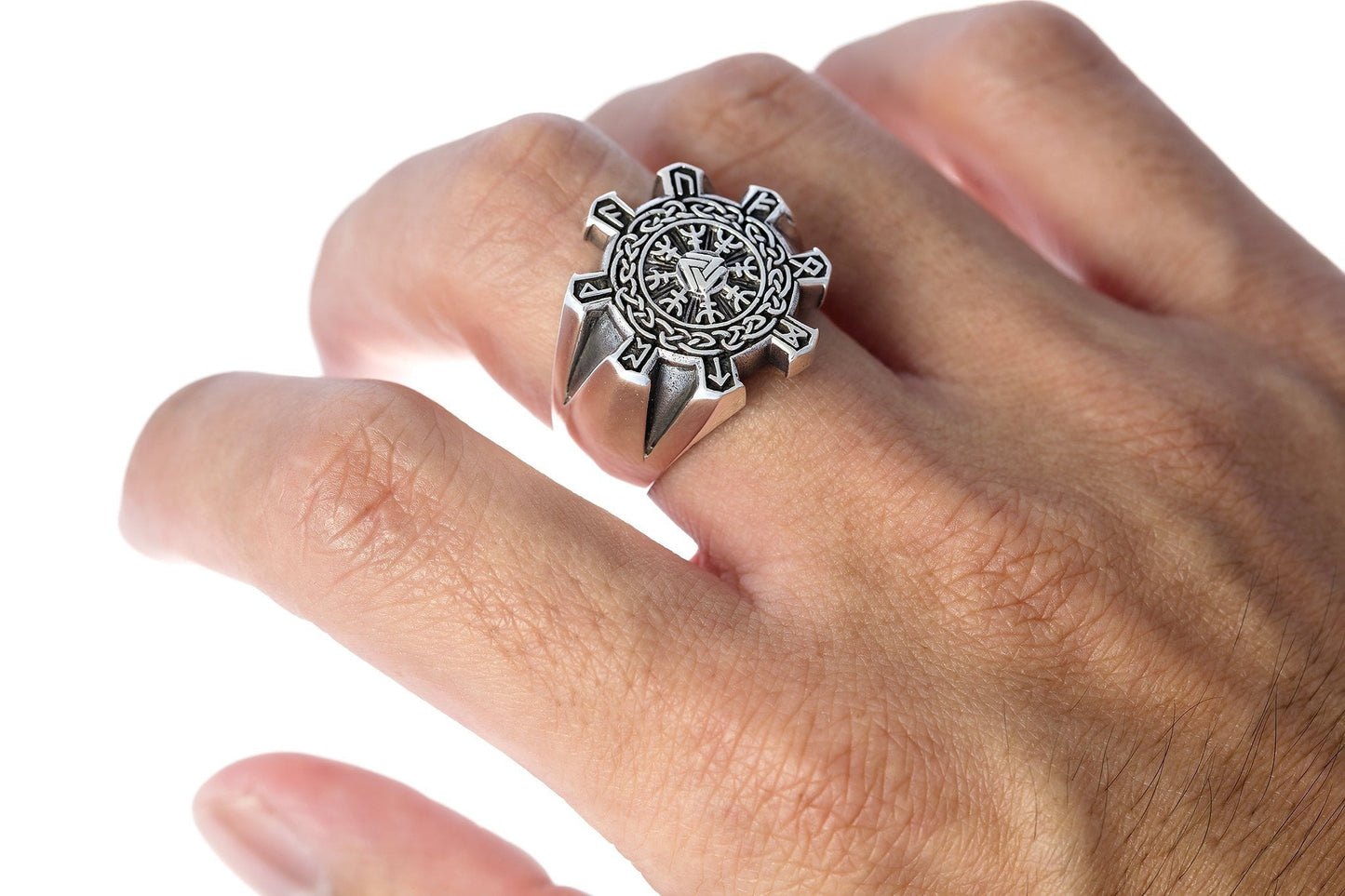 925 Sterling Silver Valknut and Helm of Awe Ring
Regular price
Sale price
$37.95
Unit price
per
---
Quantity
Made from high quality Sterling Silver (925).

Approx. weight: 11gr. Frontal dimensions approx. 3/4" (20mm) by 3/4" (20mm).

Viking Valknut / Helm of Awe / Norse Runes / Celtic Knots.

Stamped 925.

Delivered in a free gift box.
Step into the realm of Norse mysticism with our intricately designed Valknut with Helm of Awe Ring – a powerful combination of symbols that encapsulates the strength, protection, and wisdom revered by Viking warriors. Wearing the Valknut signifies a connection to the warrior spirit and the acceptance of destiny's weaving threads. Adorning the ring alongside the Valknut is the Helm of Awe (Aegishjalmur), a potent symbol known for its protective qualities. The Helm of Awe, often depicted as a set of eight arms extending outward from a central point, creates a powerful visual representation of a warrior's defensive stance.