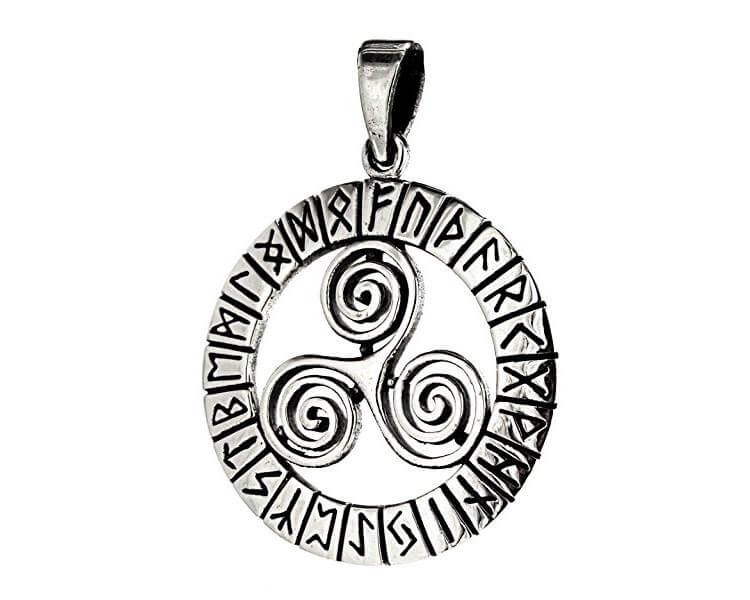 925 Sterling Silver Triskelion with Runes Pendant
Regular price
Sale price
$32.95
Unit price
per
---
Quantity
Made from high quality Sterling Silver (925).

Approx. weight: 6gr.

Size is approx. 1-1/8" (28mm) in diameter.

Norse Runes / Celtic Triskele design.

Hallmarked 925.

Delivered in a free gift box.

Price does not include chain. However, we carry in our stock Sterling Silver chains at your request for an additional small charge if you wish to complement the pendant.
The Triskelion with Runes is a powerful symbol that merges two ancient and meaningful elements: the triskelion, a motif consisting of three interlocked spirals, and runes, the characters of ancient runic alphabets used by various Germanic and Norse peoples. Together, these symbols create a unique fusion, combining the Celtic and Norse traditions in a visually compelling representation. The triskelion is an ancient Celtic symbol associated with various meanings, including life, death, and rebirth. Runes were the characters used in runic alphabets and held significant magical and symbolic meanings.