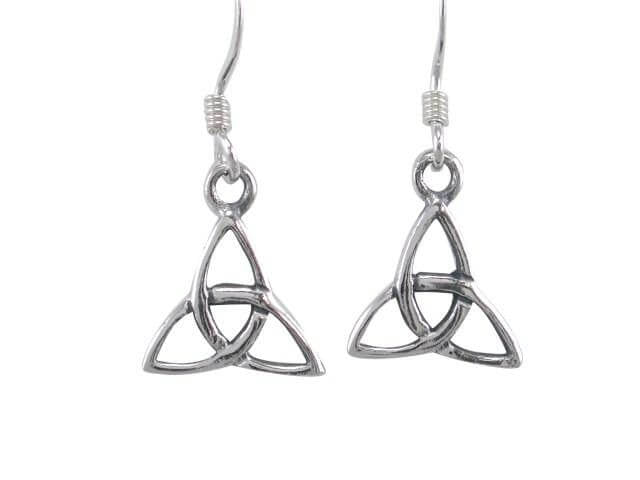 925 Sterling Silver Triquetra Earrings
Regular price
Sale price
$24.95
Unit price
per
---
Quantity
Made from high quality Sterling Silver (925).

Size is approx. 11/16" (17mm) long not including earwires by 11/17" (17mm) at widest point. Overall length including earwires approx. 1-1/4" (30mm).

Triquetra design.

Hallmarked 925.

Delivered in a free gift box.
The Triquetra, also known as the Trinity Knot or Celtic Knot, is a symbol characterized by three interlocked loops or arcs. Its roots can be traced back to ancient Celtic art and later adopted by various cultures, including Norse and Christian traditions. Beyond its Trinity symbolism, the Triquetra is part of a broader tradition of Celtic knotwork. The intricate patterns often convey the idea of an endless path or journey, emphasizing the cyclical nature of life, death, and rebirth.