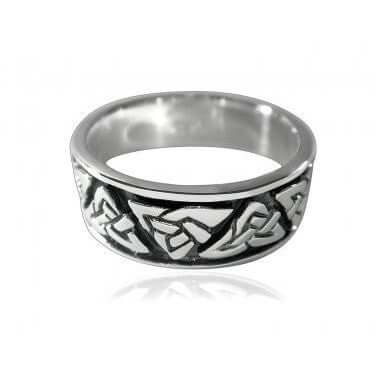 925 Sterling Silver Triquetra Band Ring
Regular price
Sale price
$23.95
Unit price
per
---
Quantity
Made from high quality Sterling Silver (925).

Approximate weight: 8gr.

Width approx. 5/16" (8mm).

Delivered in a free gift box.
The Triquetra, also known as the Trinity Knot or Celtic Knot, is a symbol with deep historical and spiritual significance. Its intricate design, featuring three interlocked loops, has been embraced by various cultures and belief systems throughout history. The most common interpretation of the Triquetra revolves around its trinity symbolism. In Pagan and Celtic traditions, the Triquetra is believed to represent a variety of triads, such as land, sea, and sky; or life, death, and rebirth. In Neopagan and Wiccan traditions, the Triquetra is often associated with the Triple Goddess.