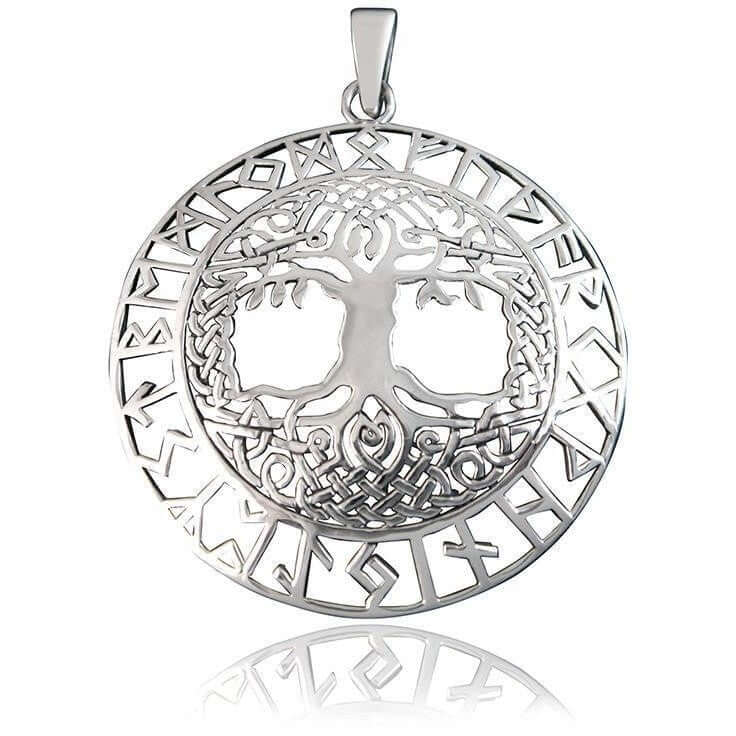 Sterling Silver Tree of Life Pendant with Runes
Regular price
Sale price
$33.95
Unit price
per
---
Quantity
Made from high quality Sterling Silver (925).

Size is approx. 1-1/2" (38mm) in diameter.

Tree of Life/Runes design.

Hallmarked 925.

Delivered in a free gift box.

Price does not include chain. However, we carry in our stock Sterling Silver chains at your request for an additional small charge if you wish to complement the pendant.
The Tree of Life and runes are both powerful symbols with deep historical and spiritual significance. The Tree of Life is a cross-cultural symbol that appears in various mythologies, religions, and philosophies worldwide. Its roots are deeply embedded in ancient symbolism, representing the interconnectedness of all life. Runes are an ancient system of writing used by various Germanic and Nordic peoples, including the Vikings. The runic alphabet, known as the Futhark, consists of characters with angular shapes, making it well-suited for carving into wood or stone.