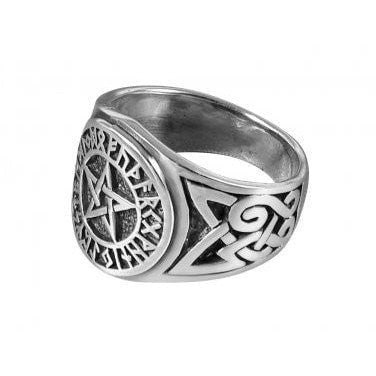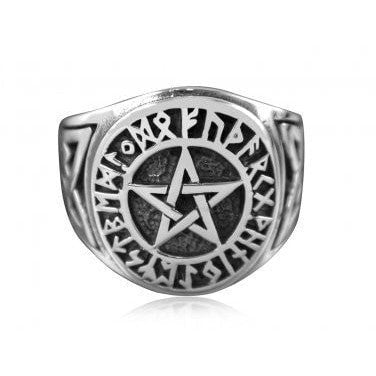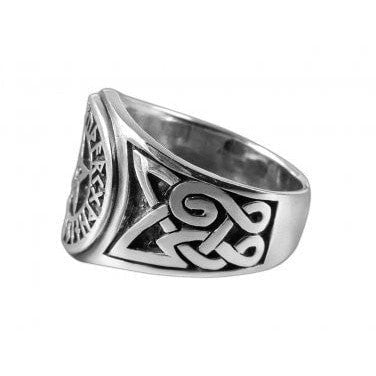 Sterling Silver Pentagram with Runes and Knotwork Ring
Regular price
Sale price
$35.95
Unit price
per
---
Quantity
Made from high quality Sterling Silver (925).

Approx. weight: 9gr.

Frontal Diameter approx. 5/8" (15mm).

Old Norse Runes / Pentagram / Celtic Knot theme.

Stamped 925.

Delivered in a free gift box.
Dive into the mystical depths of ancient symbols with our Pentagram with Runes Ring – a captivating fusion that combines the power of the pentagram with the profound energy of runic inscriptions. At the heart of the ring is the pentagram, a five-pointed star enclosed within a circle. Symbolizing the elements of earth, air, fire, water, and spirit, the pentagram is a potent symbol of spirituality and mysticism. Adorning the ring are runic inscriptions, ancient symbols with origins in runic alphabets used by Germanic and Norse cultures. Each rune carries its own unique meaning and energy, adding an extra layer of depth to the ring.