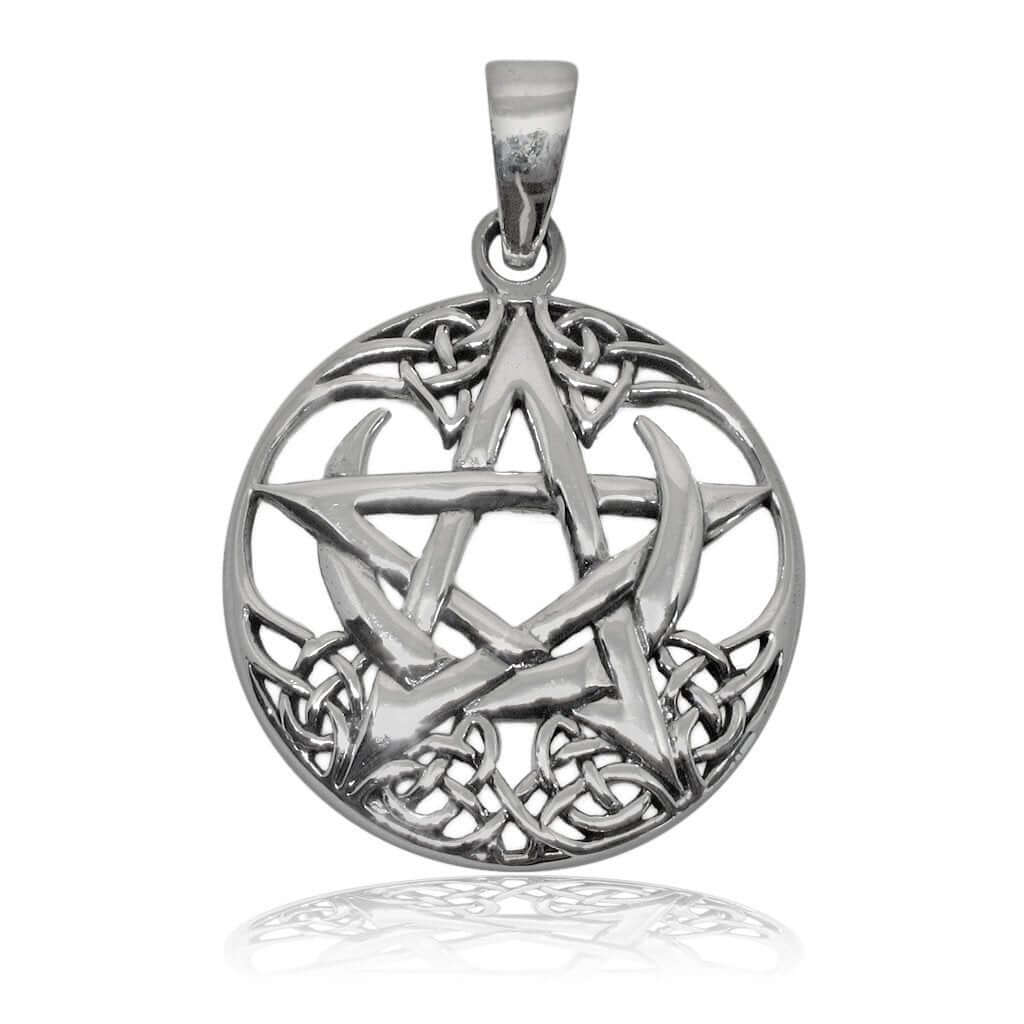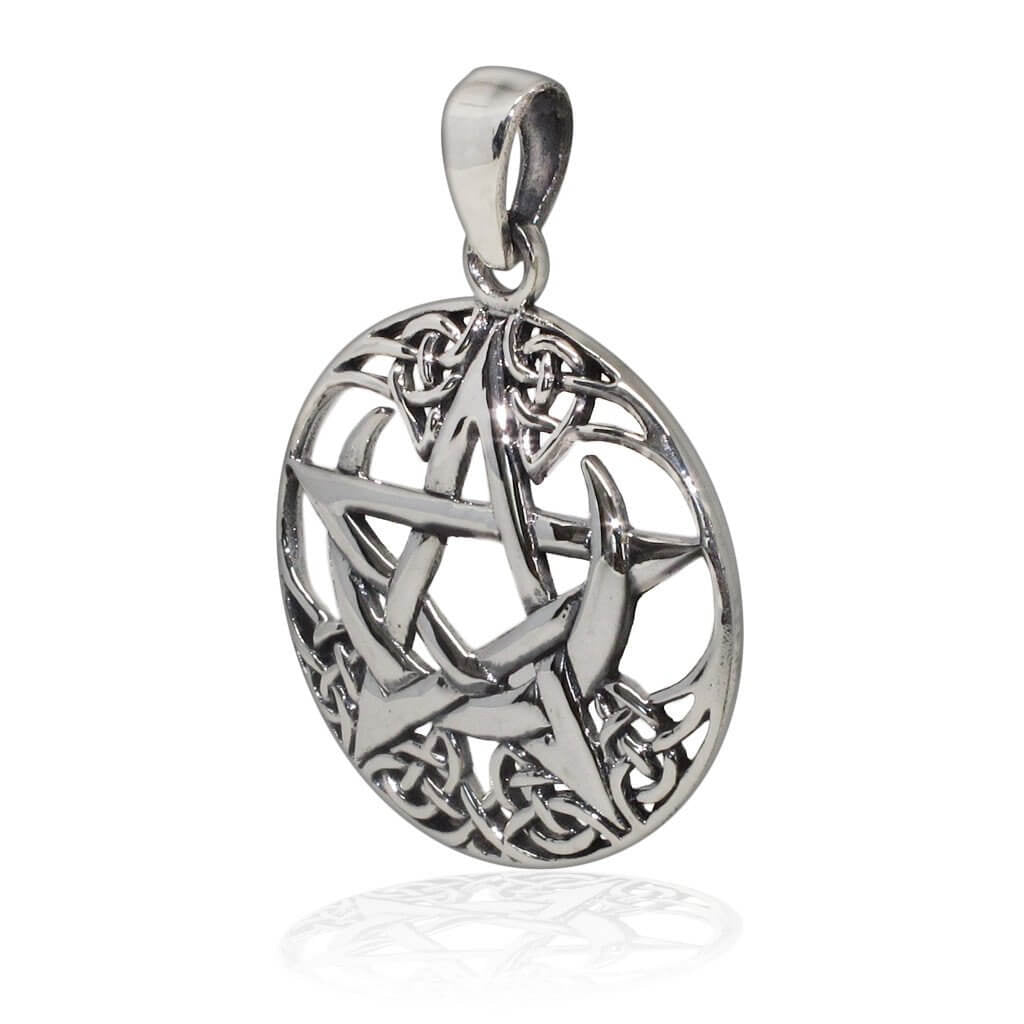 Sterling Silver Pentagram and Moon Pendant
Regular price
Sale price
$29.95
Unit price
per
---
Quantity
Made from high quality Sterling Silver (925).

Total weight: 6gr.

Size is approx. 1-1/8" (28mm) in diameter.

Hallmarked 925.

Delivered in a free gift box.

Price does not include chain. However, we carry in our stock Sterling Silver chains at your request for an additional small charge if you wish to complement the pendant.
One of the most widely misunderstood symbols - the pentagram - is often feared by many. From the Greek word "pente", meaning five, and "gramma", meaning letter, the pentagram is a triple triangle that forms an interior pentagon. This simple, five-pointed star has a rich and varied history. This symbol was believed to contain magical properties and was used by ancient Chinese and Japanese religions to symbolize the five elements of life - fire, earth, metal, water, and wood. Early Christians used the pentagram to represent the Star of Bethlehem. As time went on, this mystical representation of harmony, peace, and health evolved into a symbol of Occult worship.