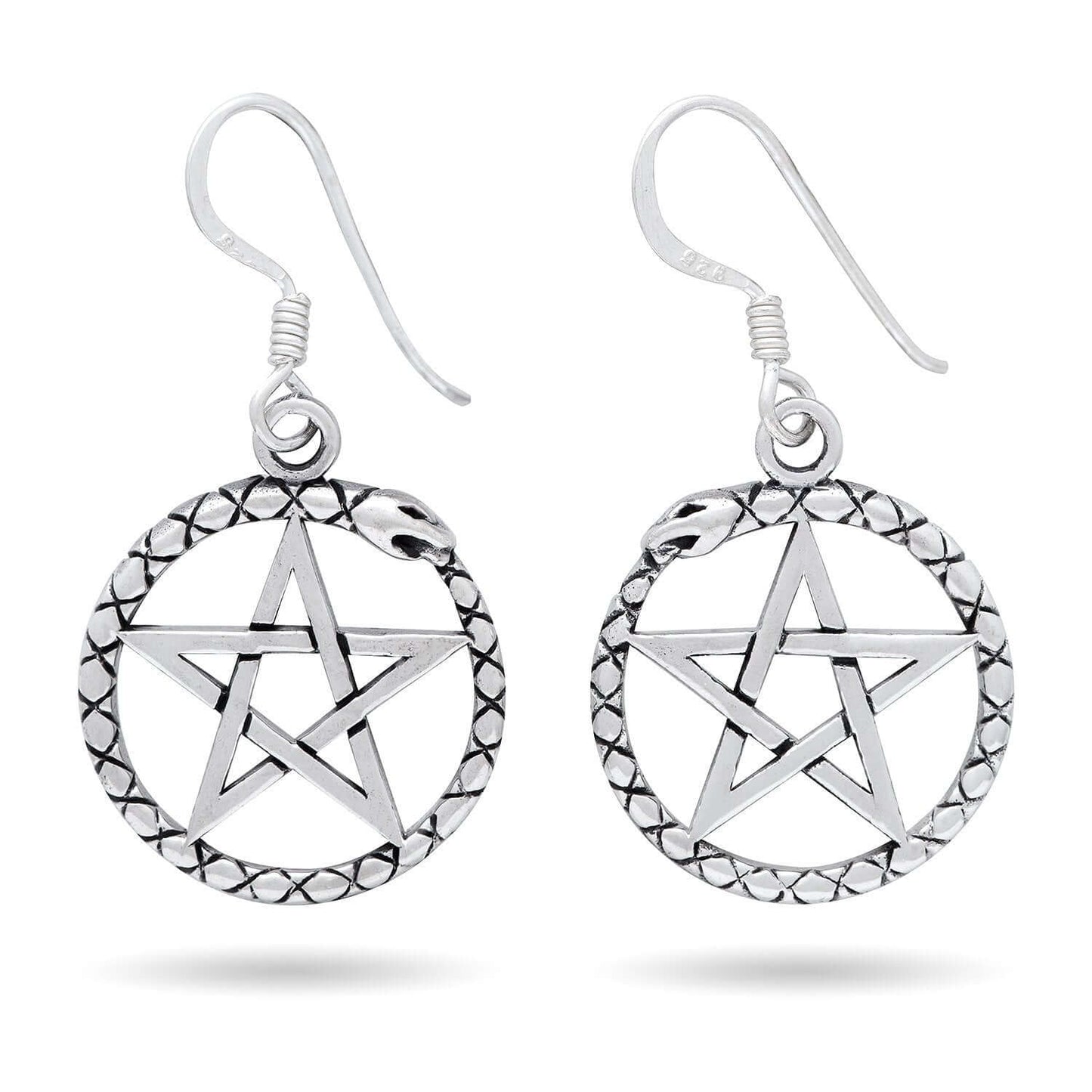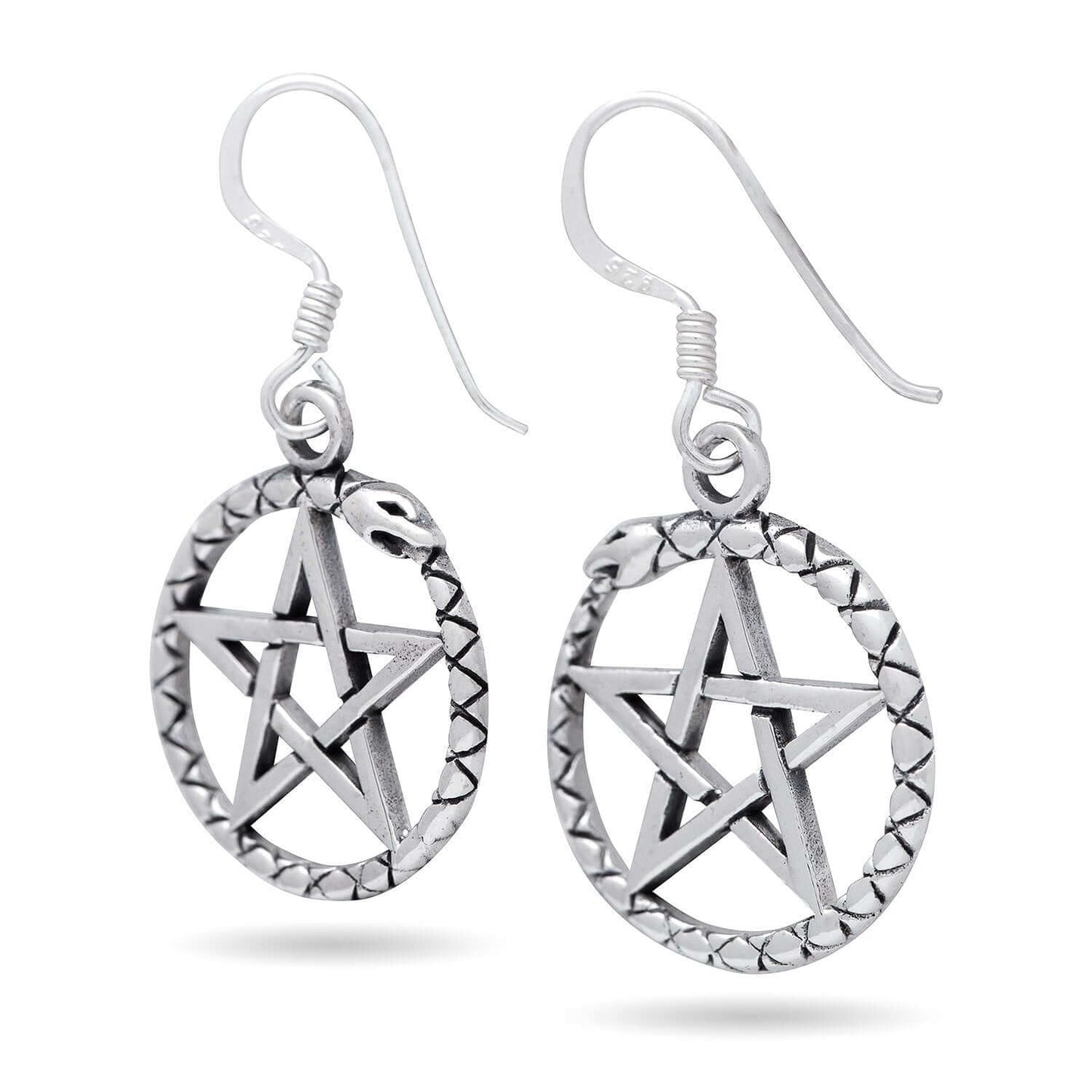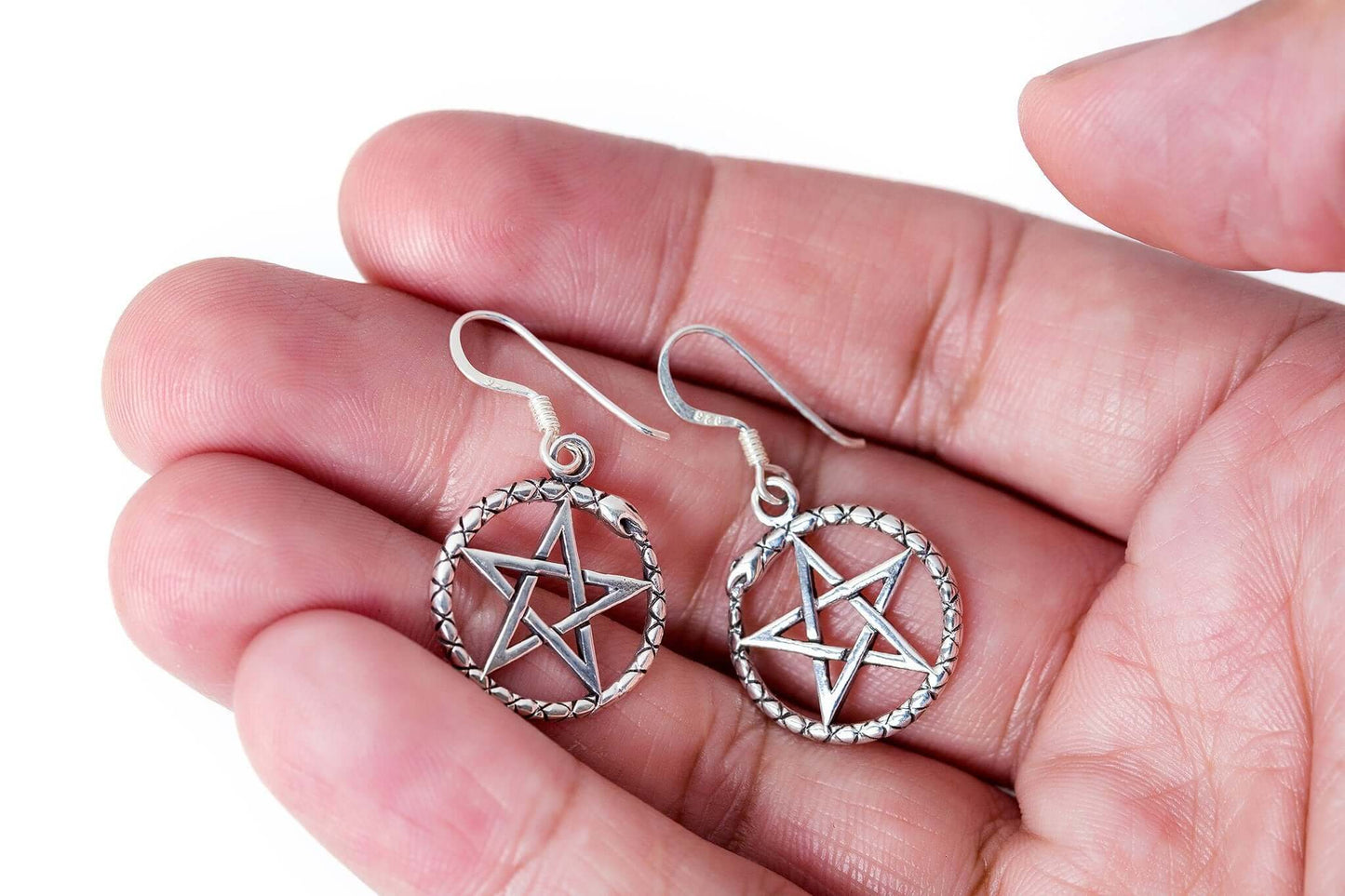 Sterling Silver Ouroboros Earrings Set with Pentagram
Regular price
Sale price
$24.95
Unit price
per
---
Quantity
Made from high quality Sterling Silver (925).
The earrings measure approx. 5/8" (15mm) in diameter not including the earwires.
Hallmarked 925.
Delivered in a free gift box.
The Ouroboros is an ancient symbol representing a serpent eating its own tail, embodies the eternal cycle of life, death, and rebirth. This potent emblem reflects the perpetual nature of existence and the interconnectedness of all things. Intertwined with the Ouroboros is the Pentagram, a five-pointed star encased within a circle. This powerful symbol carries various meanings, from elements of nature to spiritual balance and protection. The harmonious fusion of the Ouroboros and the Pentagram creates a captivating narrative that speaks to the cyclical journey of life and the interconnected forces that shape our reality.