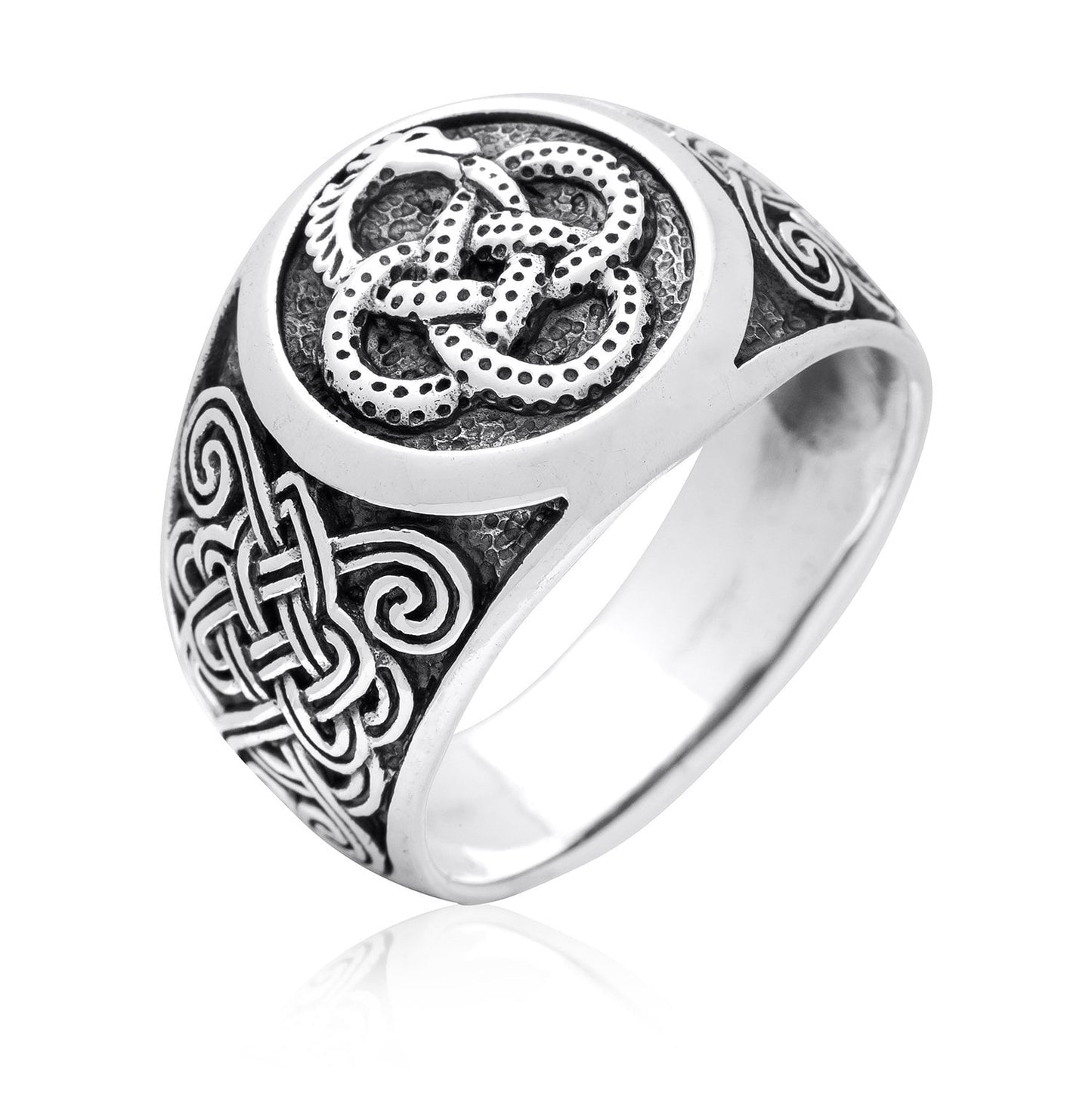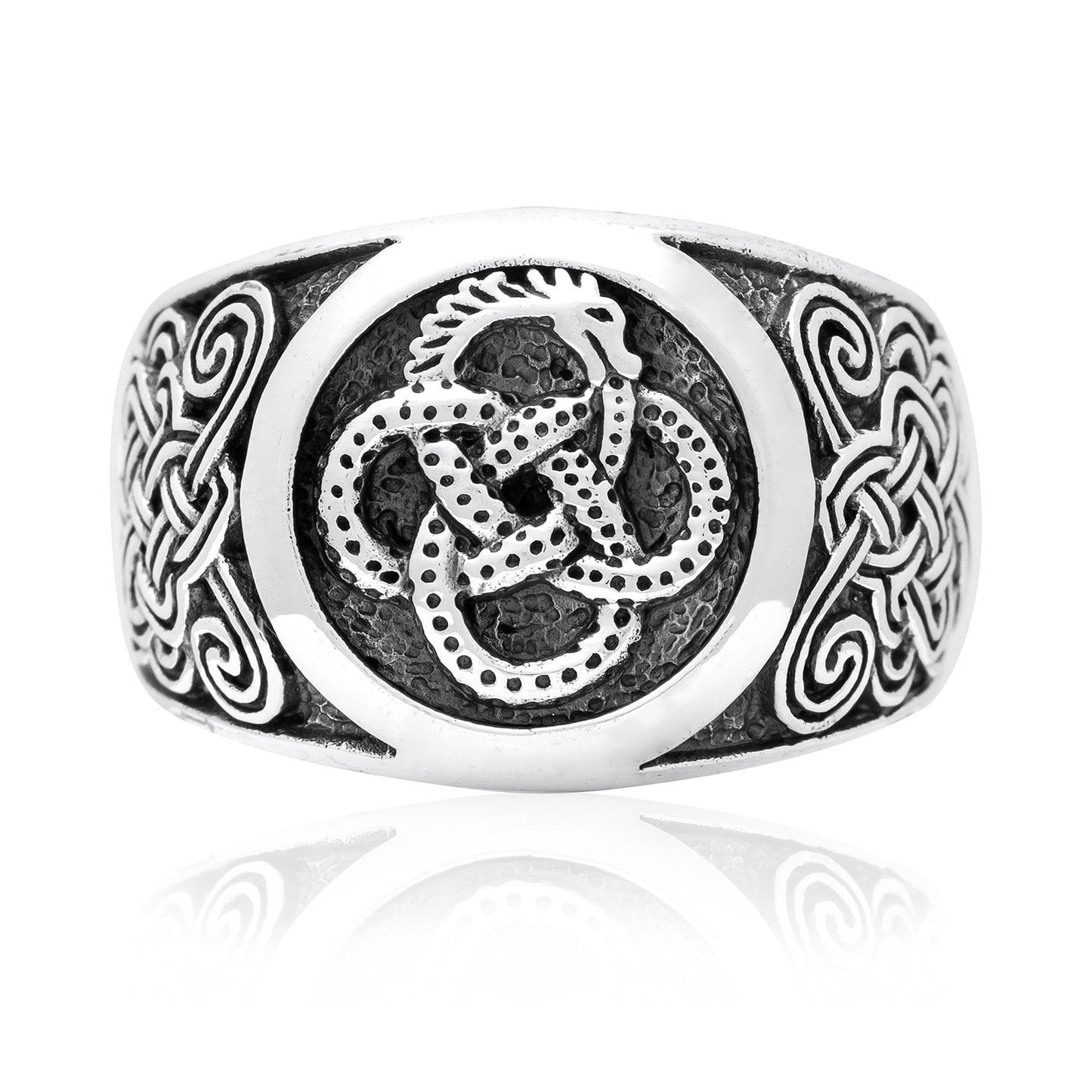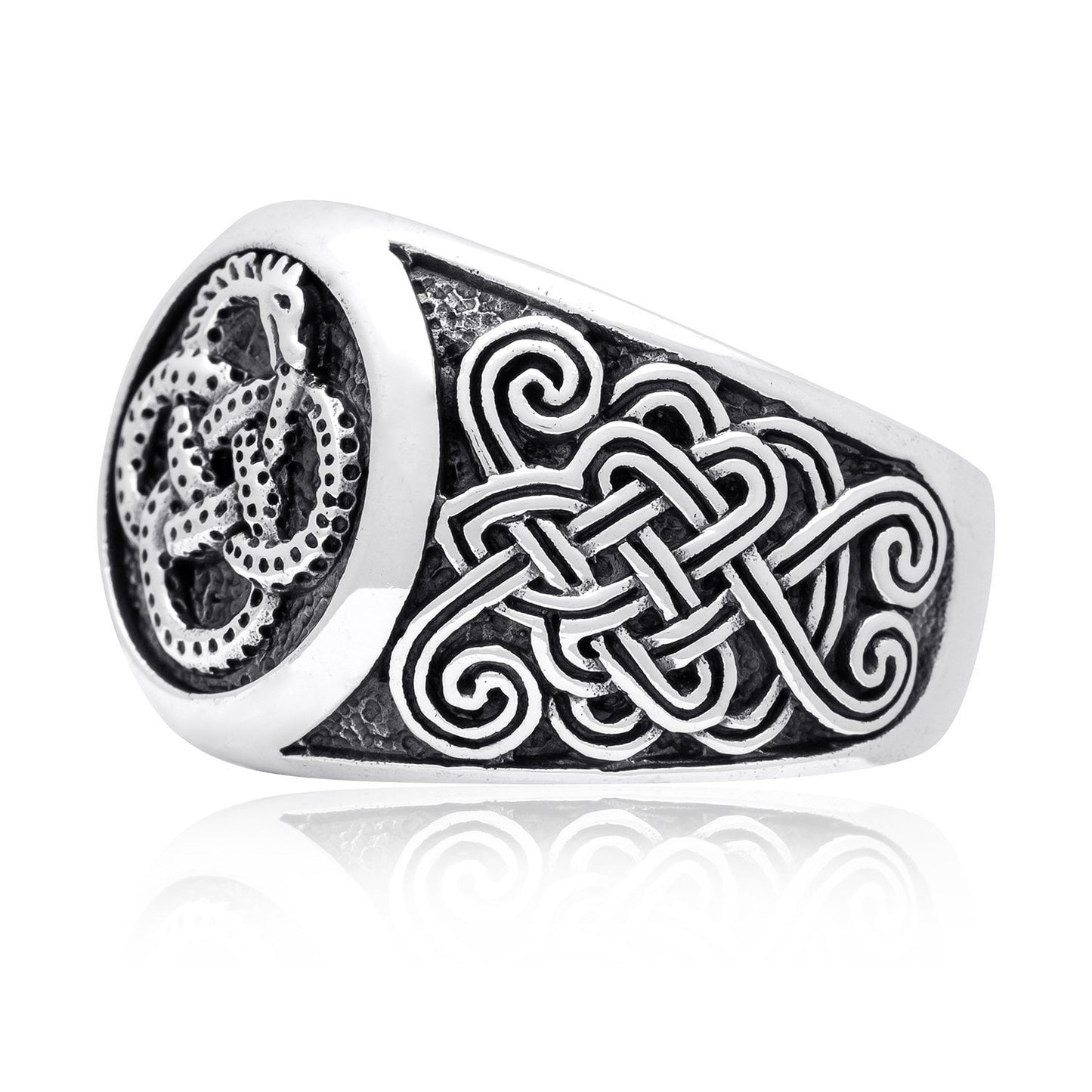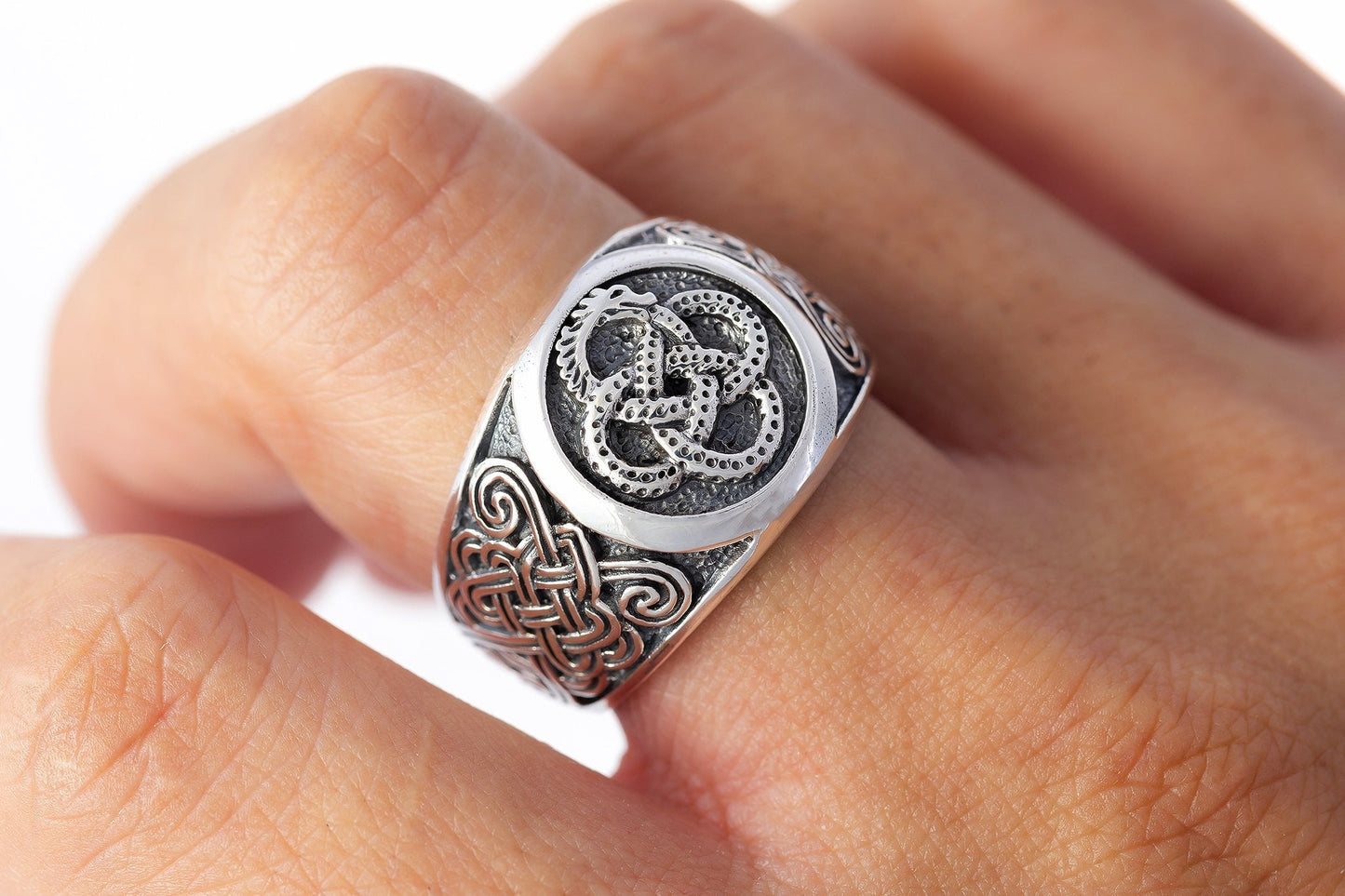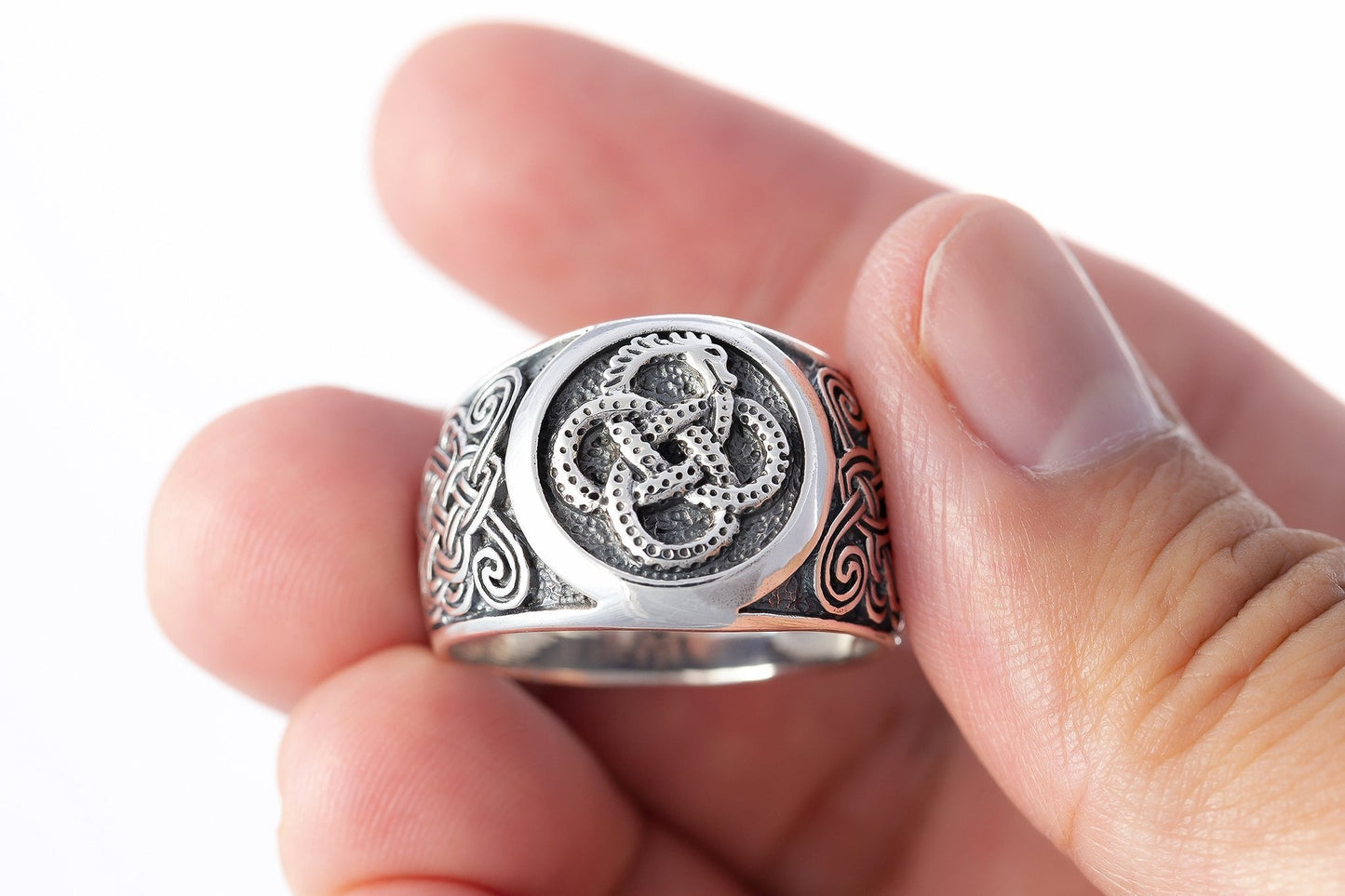 925 Sterling Silver Ouroboros Ring with Mammen Knotwork
Regular price
Sale price
$35.95
Unit price
per
---
Quantity
Made from high quality Sterling Silver (925).

Approx. weight: 10gr

Frontal Width approx. 5/8" (17mm).

Stamped 925.

Delivered in a free gift box.
The Ouroboros is a powerful and ancient symbol that has captivated the human imagination for centuries. Often depicted as a serpent or dragon eating its own tail, the Ouroboros represents a range of profound and interconnected concepts across various cultures and time periods.
At its core, the Ouroboros symbolizes the eternal cycle of life, death, and rebirth. It suggests that the end of one phase is the beginning of another, creating an unending, cyclical process. The image of a serpent or dragon consuming its own tail represents the unity of opposites, where the dualities of existence – life and death, creation and destruction – are reconciled and become one.
The Ouroboros appears in various forms across different cultures and historical contexts. In Ancient Egypt the Ouroboros was associated with the sun god Ra and symbolized the sun's daily journey through the sky. The World Serpent Jormungandr, from Norse mythology, is often seen as a form of the Ouroboros, encircling the world. In Modern Usage, the Ouroboros continues to be a popular symbol in contemporary art, literature, and popular culture.