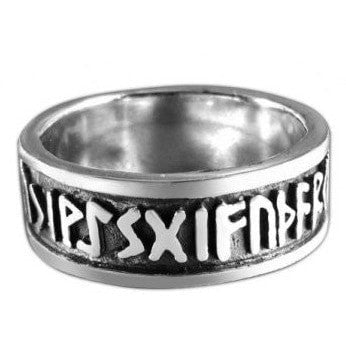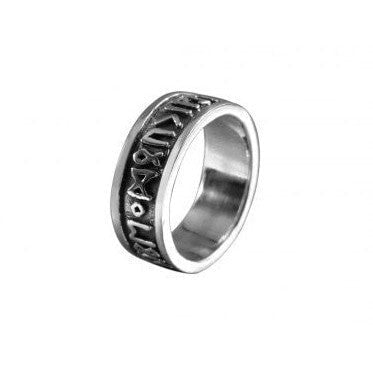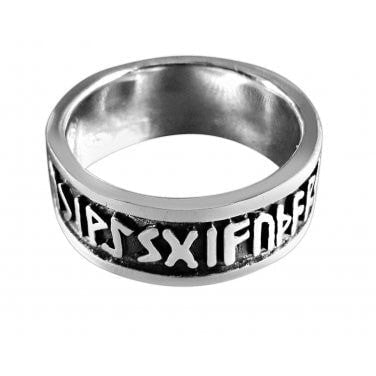 925 Sterling Silver Old Norse Runes Band Ring
Regular price
Sale price
$28.95
Unit price
per
---
Quantity
Made from high quality Sterling Silver (925).

Total weight: 7gr. Band width: 5/16" (8mm).

Runes Alphabet around the ring.

Oxidized to enhance the design.

Hallmarked 925. Delivered in a free gift box.
Norse runes, an ancient writing system used by the Norse people, hold a profound significance in the realms of Viking history, magic, and spirituality. These runic characters, each with its own name and meaning, were not merely letters but symbols of power, wisdom, and connection to the spiritual forces believed to shape the world. The most well-known runic alphabet, Elder Futhark, consists of 24 characters. The term "Futhark" is derived from the first six runes: F, U, Þ, A, R, and K. These runes evolved over centuries, adapting to different regions and purposes.