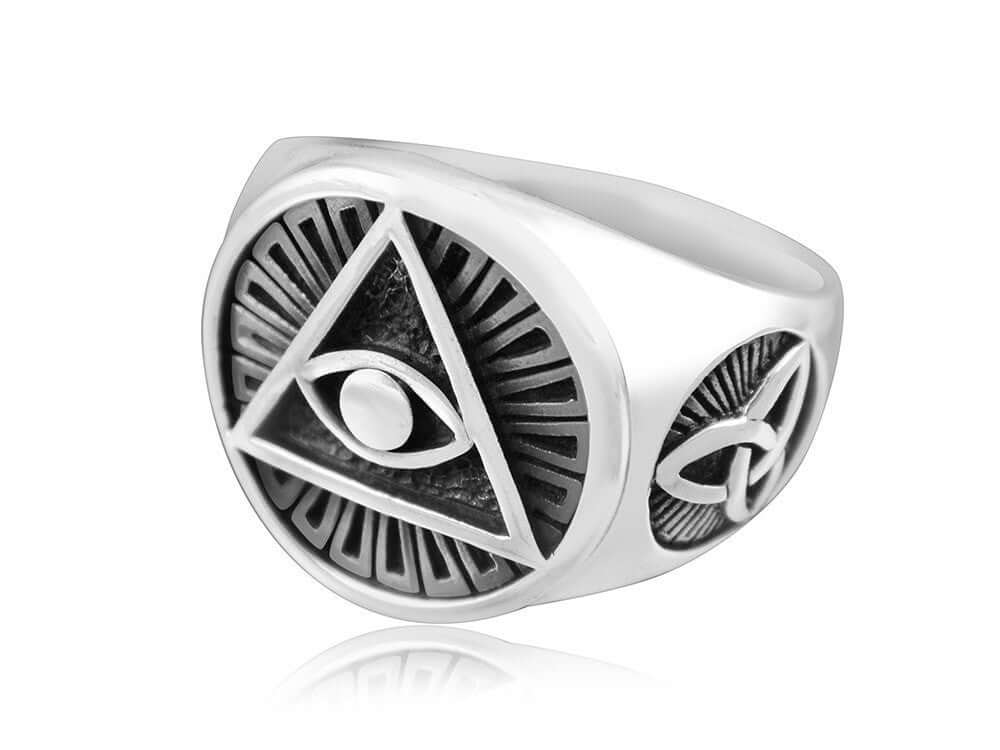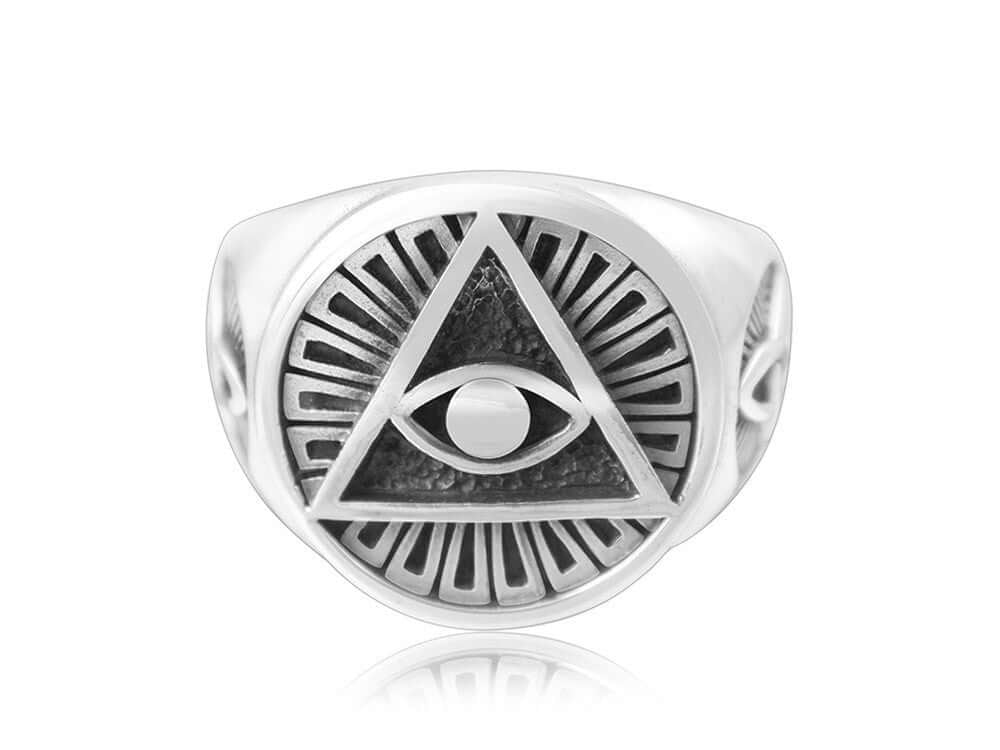 925 Sterling Silver Illuminati Ring with Triquetra
Regular price
Sale price
$32.95
Unit price
per
---
Quantity
Made from high quality Sterling Silver (925).

Approx. weight: 8gr.

Frontal diameter approx. 5/8" (15mm).

Eye of Horus / Illuminati / Celtic Triquetra theme.

Stamped 925. Delivered in a free gift box.
The term "Illuminati" is often linked to ideas of enlightenment, secret knowledge, and mystery. The Illuminati symbol on the ring represents a quest for higher understanding and hidden wisdom. The Triquetra, with its three interlocking loops represents the unity of past, present, and future or the three forces of nature (earth, water, and sky). The combination of the Illuminati symbol and the Triquetra suggests a unity in the pursuit of enlightenment. It signifies a harmonious blend of mysterious, esoteric knowledge and the interconnectedness of spiritual elements.