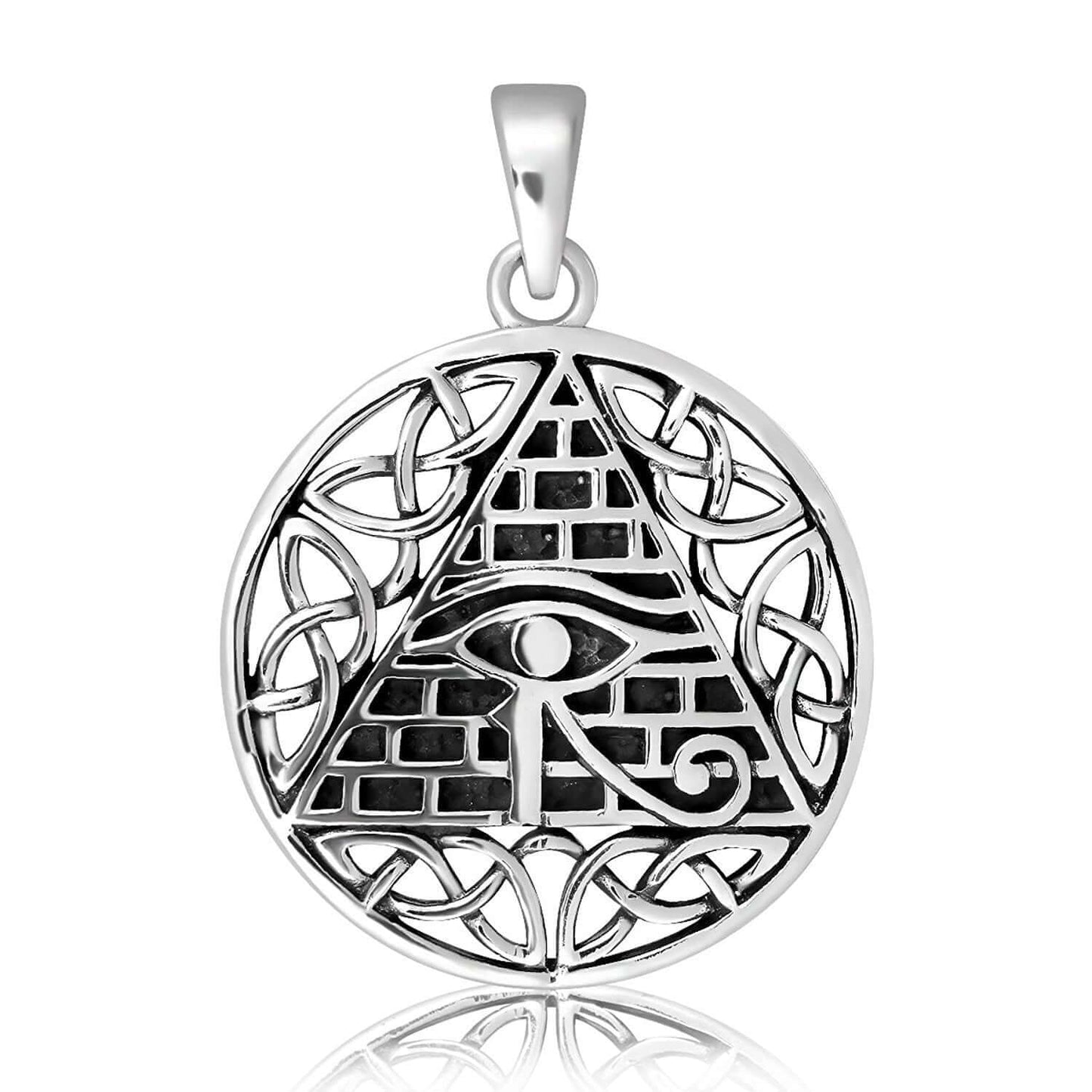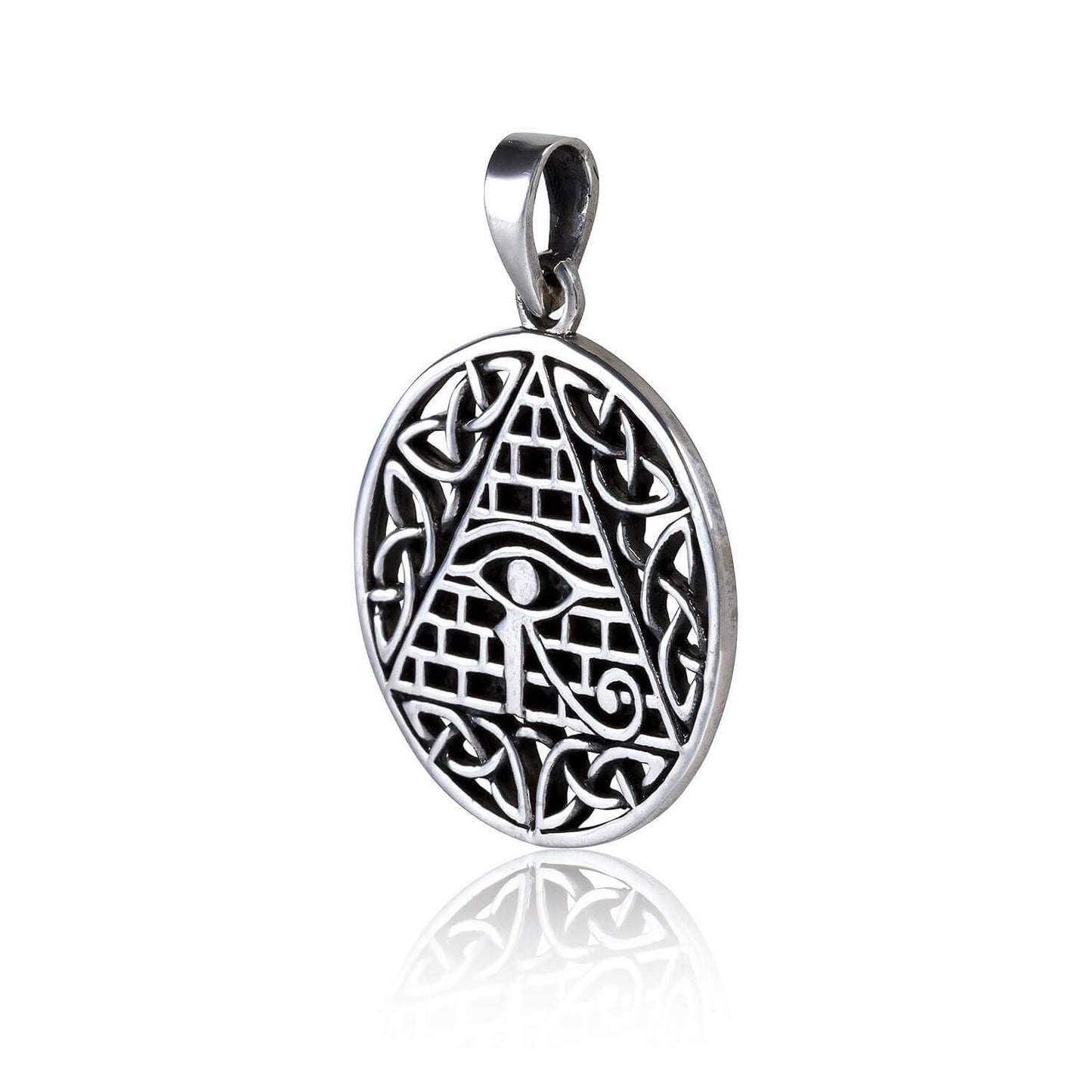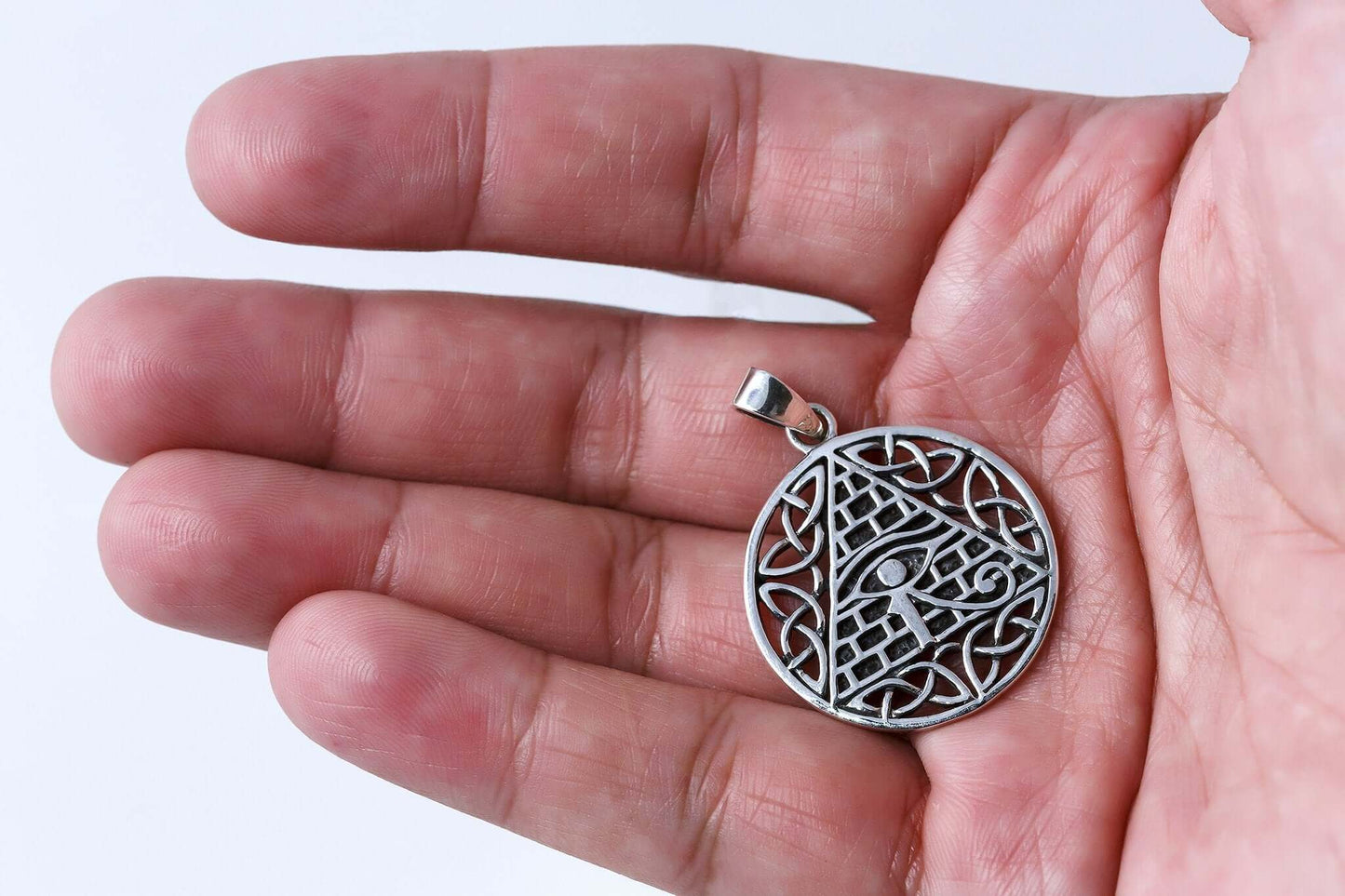 Sterling Silver Illuminati Pendant with Celtic Knots
Regular price
Sale price
$32.95
Unit price
per
---
Quantity
Made from high quality Sterling Silver (925).

Total weight: 7gr.

Size of pendant is approx. 1-1/8" (28mm) in diameter.

Eye of Horus/Illuminati/Celtic Knots design.

Delivered in a free gift box.

Price does not include chain. However, we carry in our stock Sterling Silver chains at your request for an additional small charge if you wish to complement the pendant.
The Illuminati symbol, often depicted as the All-Seeing Eye within a triangle, is one of the most recognizable and enigmatic symbols in the world. It has been associated with various secret societies, conspiracy theories, and mystical interpretations. The origins of the All-Seeing Eye can be traced back to ancient civilizations, where it often represented divine or cosmic oversight. In ancient Egypt, it was associated with the Eye of Horus, symbolizing protection, healing, and enlightenment. Likewise, the Eye of Providence, with rays of light, was a common Christian motif representing God's watchful ca