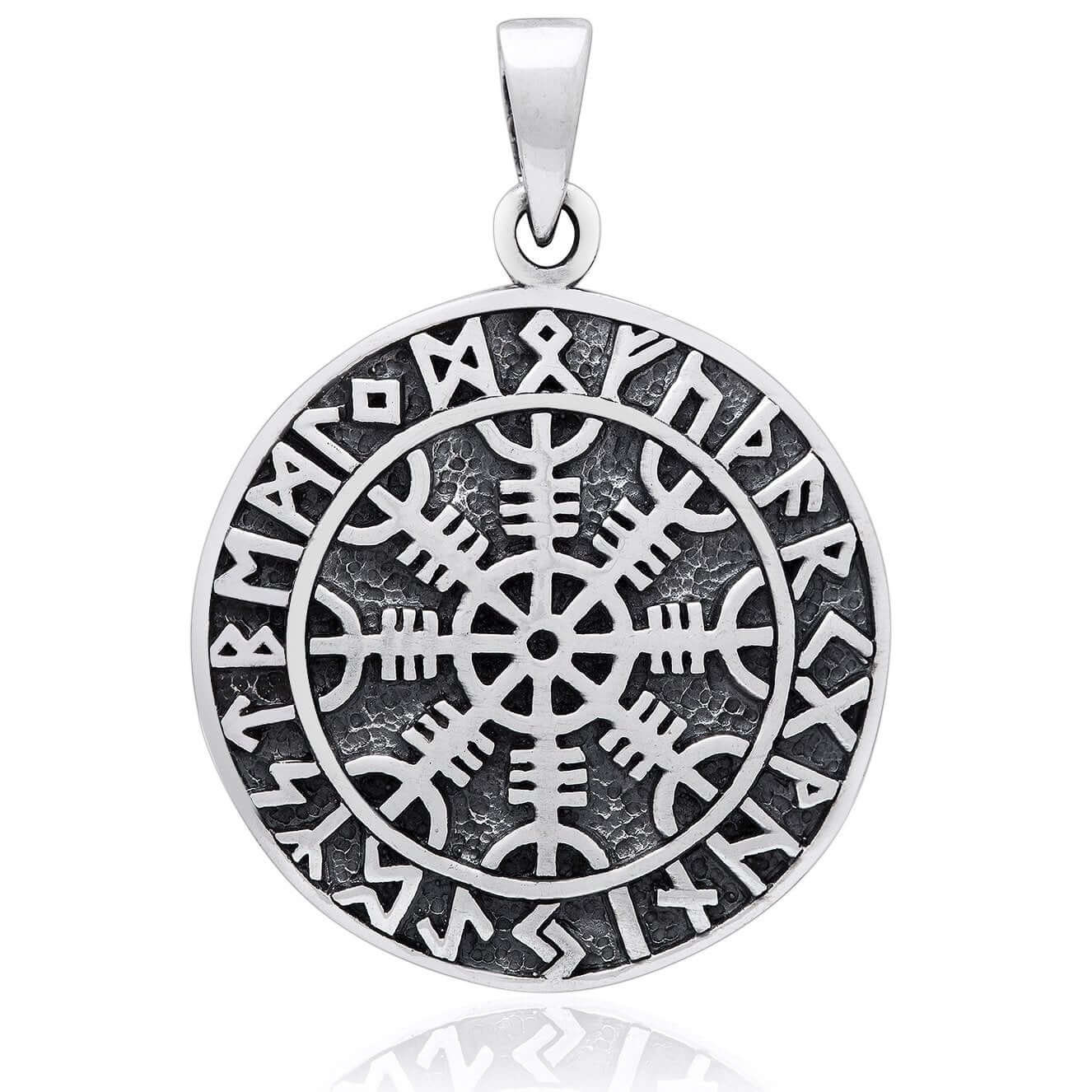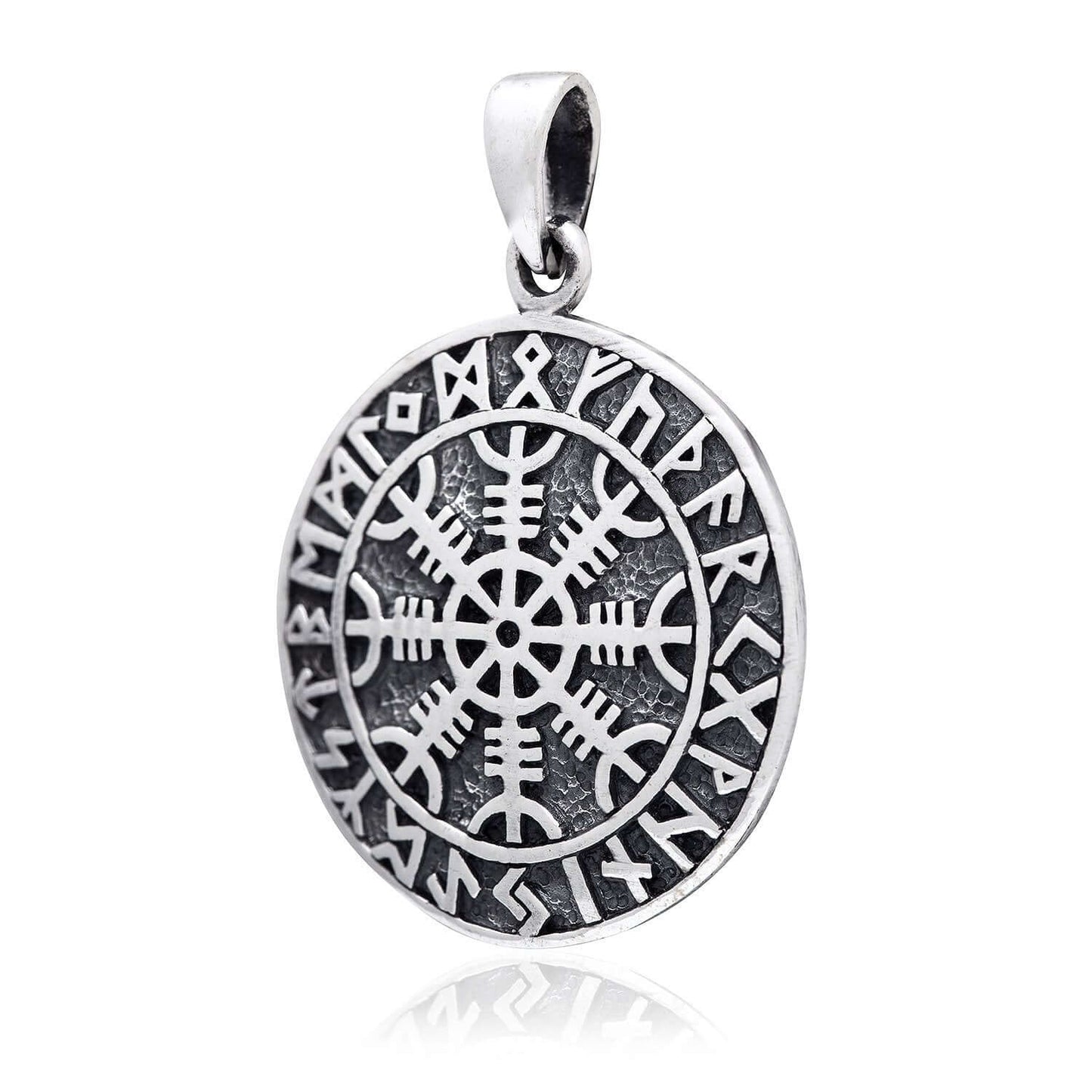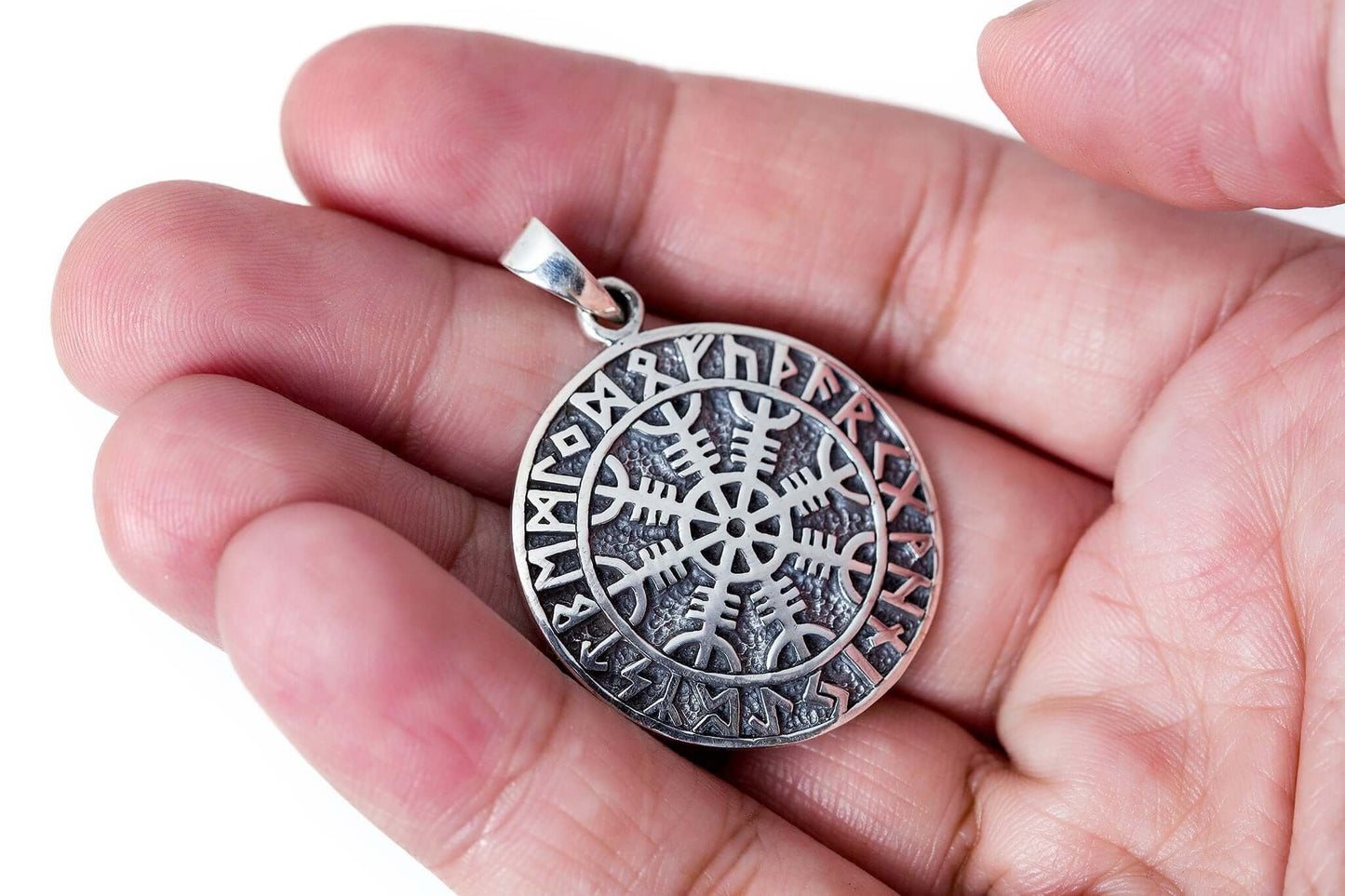 925 Sterling Silver Helm of Awe Pendant with Runes
Regular price
Sale price
$34.95
Unit price
per
---
Quantity
Made from high quality Sterling Silver (925).

Total weight: 8gr.

Size is approx. 1-3/16" (29mm) in diameter.

Helm of Awe/Runes design.

Hallmarked 925.

Delivered in a free velvet pouch.

Price does not include chain. However, we carry in our stock Sterling Silver chains at your request for an additional small charge if you wish to complement the pendant.
The Helm of Awe, also known as Ægishjálmur in Old Norse, is a powerful and mystical symbol from Norse mythology and Scandinavian folklore. It is often associated with protection, courage, and the ability to instill fear in one's enemies. The Helm of Awe has a rich history and deep significance in the culture and beliefs of the Viking Age.
The Helm of Awe is typically depicted as an intricate and symmetrical design composed of eight arms or branches that radiate out from a central point. These arms form a circular shape, creating a captivating and mesmerizing pattern. The symbol often resembles a compass rose or a labyrinth.
In Norse mythology, the Helm of Awe was believed to provide its wearer with protection from harm, especially in battle. Beyond its protective qualities, the Helm of Awe was also believed to have the ability to strike fear into the hearts of one's enemies.
The Helm of Awe has strong ties to the Viking Age and Old Norse culture. It is mentioned in various sagas and historical texts as a symbol used by legendary heroes and warriors.