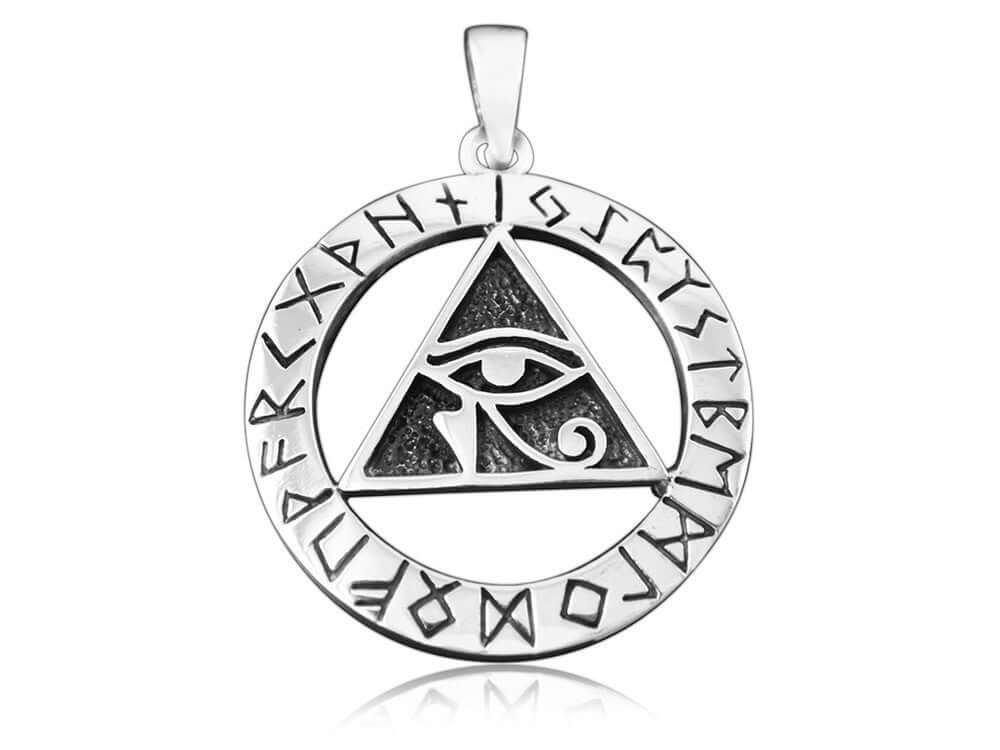 Sterling Silver Eye of Horus Pendant with Runes
Regular price
Sale price
$32.95
Unit price
per
---
Quantity
Made from high quality Sterling Silver (925).

Total weight: 7gr. Size is approx. 1-3/16" (30mm) in diameter.

Eye of Horus / Old Norse Runes (Futhark) theme.

Hallmarked 925. Delivered in a free gift box.

We carry in our stock Sterling Silver chains at your request for an additional small charge if you wish to complement the pendant.
The Udjat pendant adorned with runes is a captivating fusion of ancient Egyptian and Norse traditions, blending the symbolism of the Eye of Horus (Udjat) with the mystical allure of runic inscriptions. The Udjat, is an ancient Egyptian symbol associated with protection, healing, and royal power. It represents the eye of the falcon god Horus and is believed to provide divine protection and ward off evil. Runes are ancient symbols with roots in Norse and Germanic traditions. Each runic symbol carries unique meanings, and the runic alphabet is often considered a source of mystical and magical significance.