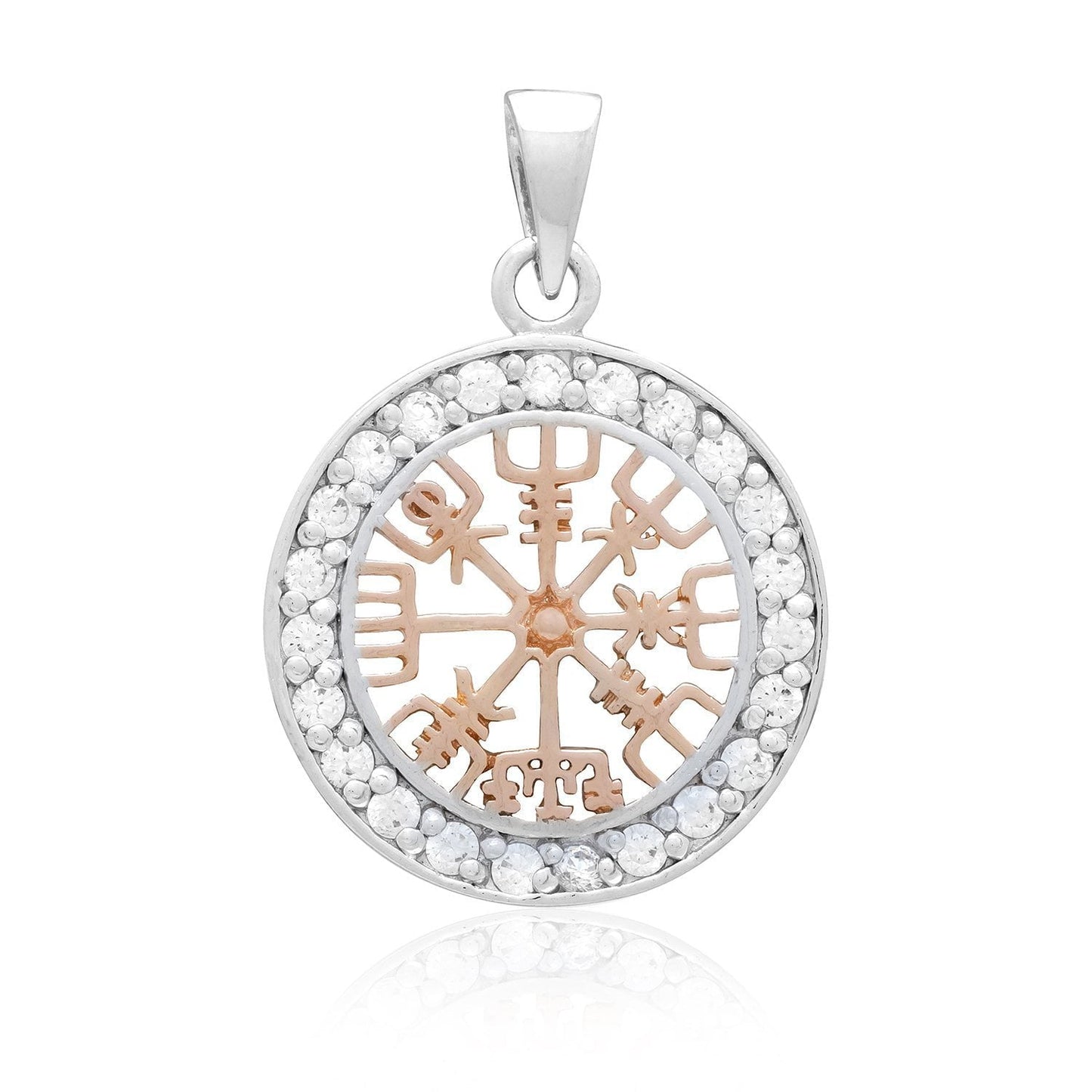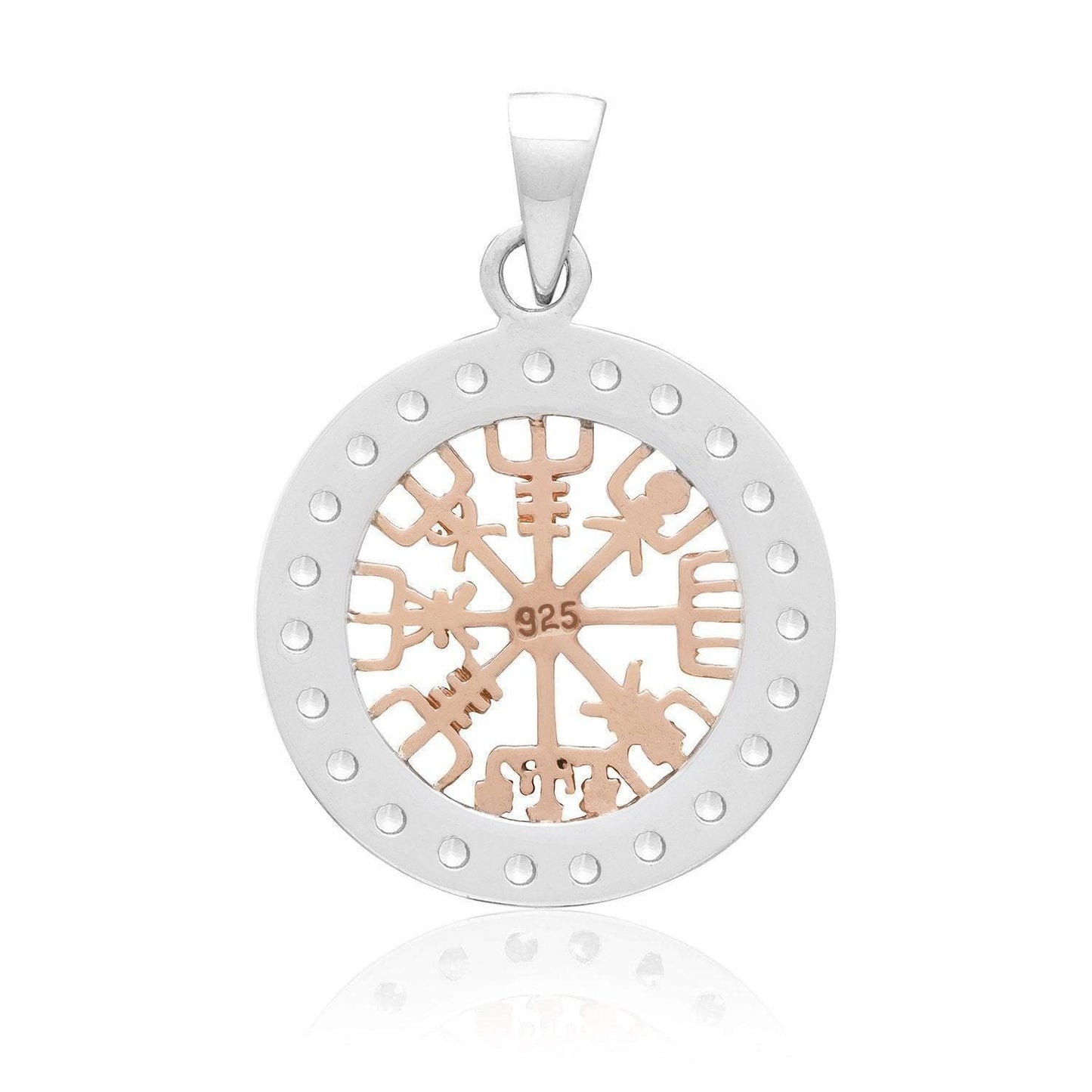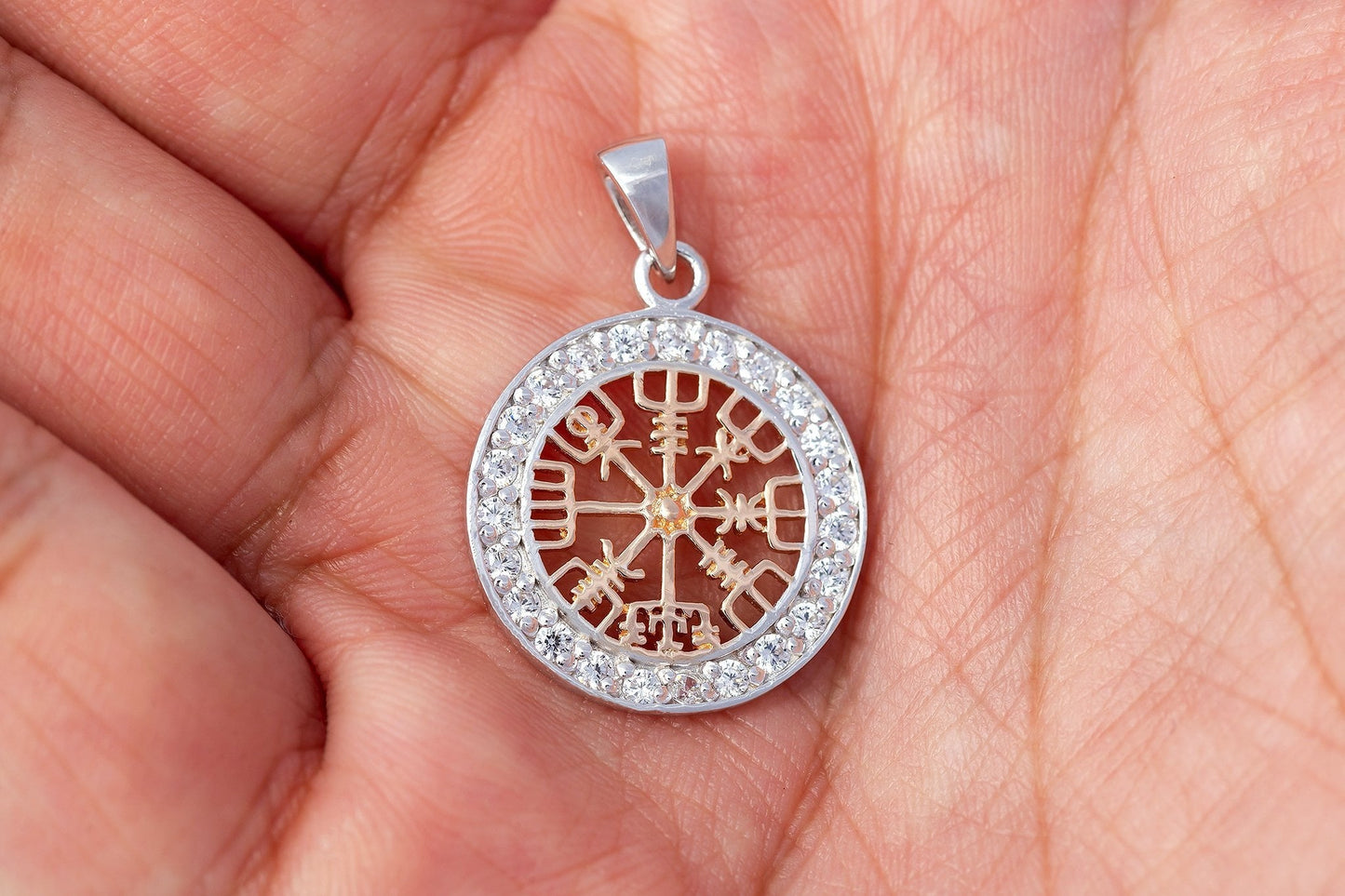 Sterling Silver Charm with Rose Gold Vegvisir and CZ
Regular price
Sale price
$29.95
Unit price
per
---
Quantity
Made from high quality Sterling Silver (925). The Vegvisir symbol is made of 925 Sterling Silver and plated in Rose Gold. The pendant features clear Cubic Zirconia stones in a circular pattern.

Size is approx. 3/4" (20mm) in diameter.

Hallmarked 925.

Delivered in a free small gift box.

Price does not include chain. However, we carry in our stock leather chains at your request for an additional small charge if you wish to complement the pendant.
The Vegvísir, also known as the Norse Compass or Viking Compass, is an ancient Icelandic symbol with roots in Norse mythology and mysticism. The Vegvísir typically consists of eight arms radiating from a central point, creating a circular shape. It is often adorned with runic staves or symbols. The Vegvísir is believed to serve as a navigational instrument, guiding travelers through rough weather and unknown territories. It was thought to help its bearer find their way home, even when the path was unclear.