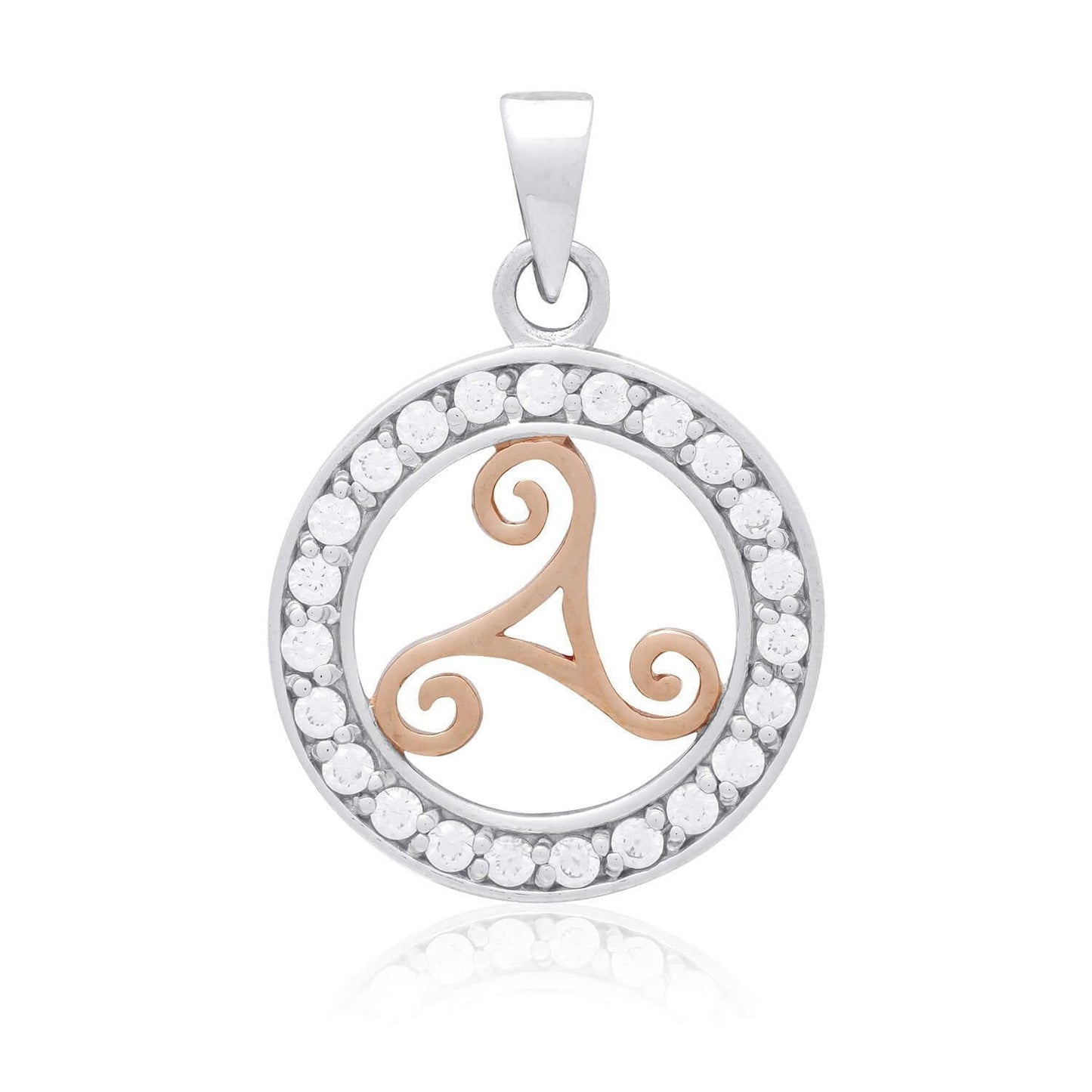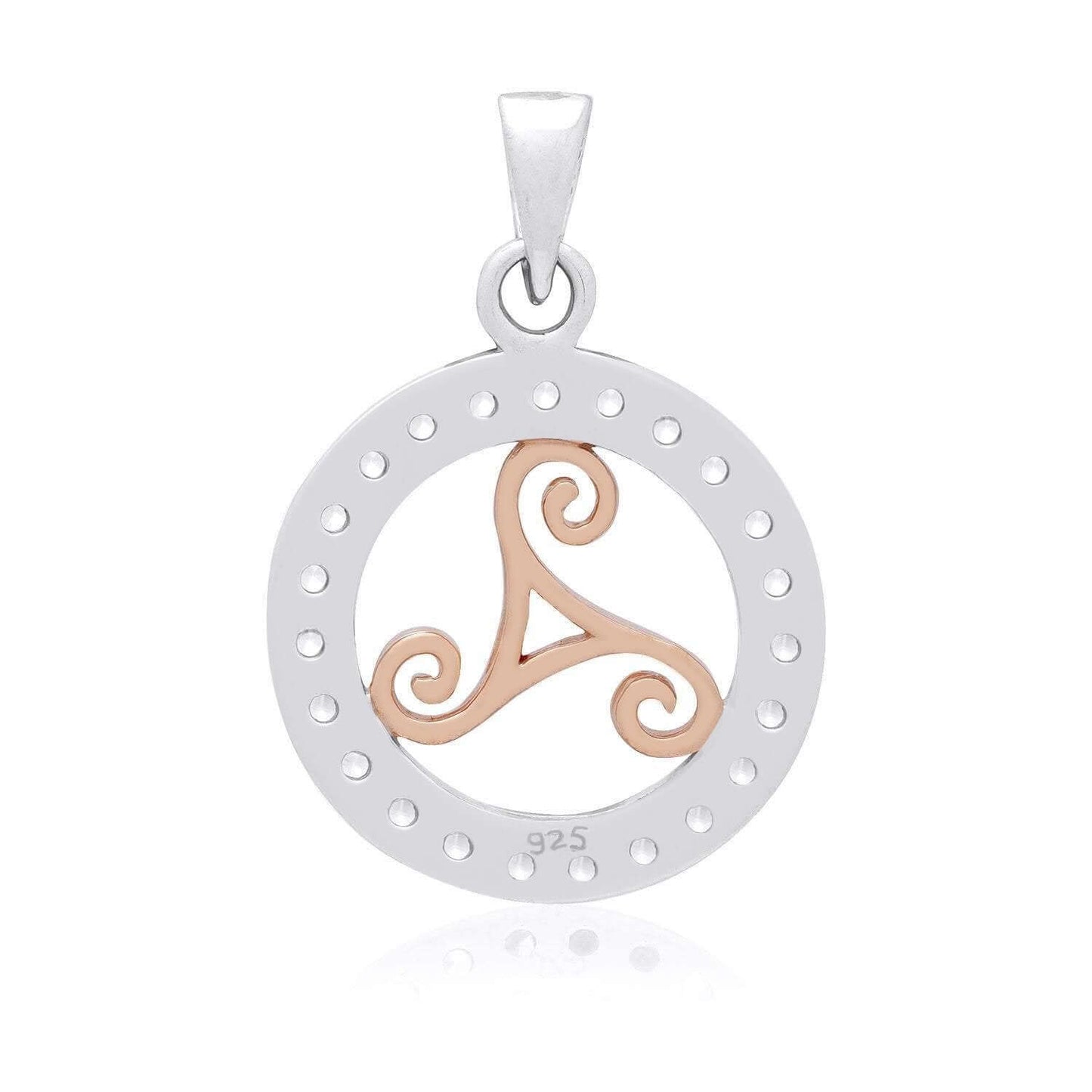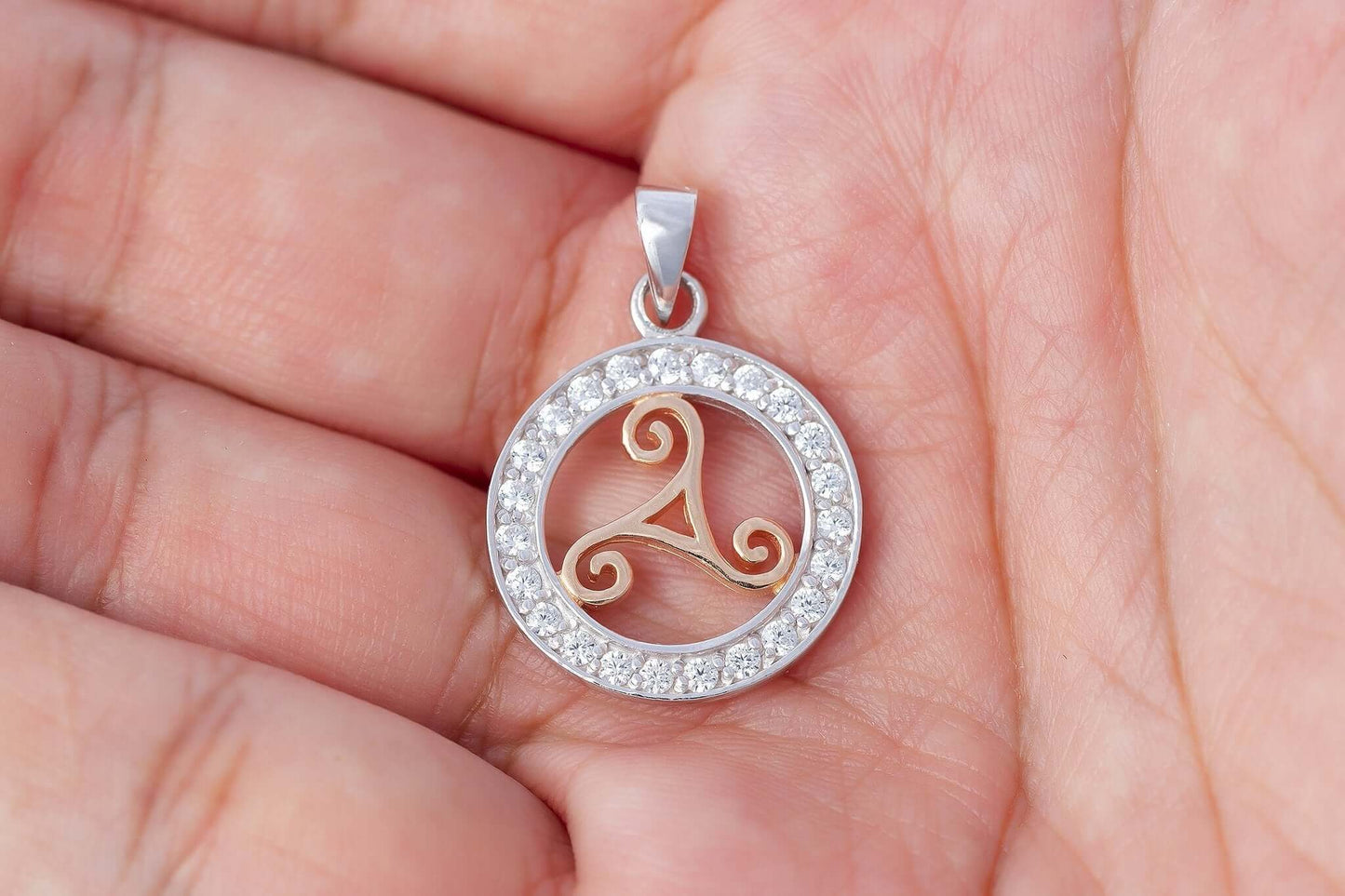 Sterling Silver Charm with Rose Gold Triskelion and CZ
Regular price
Sale price
$29.95
Unit price
per
---
Quantity
Made from high quality Sterling Silver (925). The Triskelion is made of 925 sterling silver and plated in rose gold. The pendant features clear Cubic Zirconia stones in a circular pattern.

Size is approx. 3/4" (20mm) in diameter.

Hallmarked 925.

Delivered in a free small gift box.

Price does not include chain. However, we carry in our stock leather or sterling silver chains at your request for an additional small charge if you wish to complement the pendant.
The Triskelion, also known as the Triple Spiral, is an ancient symbol characterized by three interlocked spirals or three bent human legs. In Celtic symbolism, the Triskelion is often associated with the concept of tripartite unity – a harmonious balance of three elements, such as life, death, and rebirth; earth, water, and sky; or body, mind, and spirit. The Triskelion is sometimes linked to the Triple Goddess archetype in Celtic and Wiccan traditions. It represents the three phases of the moon and the corresponding aspects of the Goddess – maiden, mother, and crone.