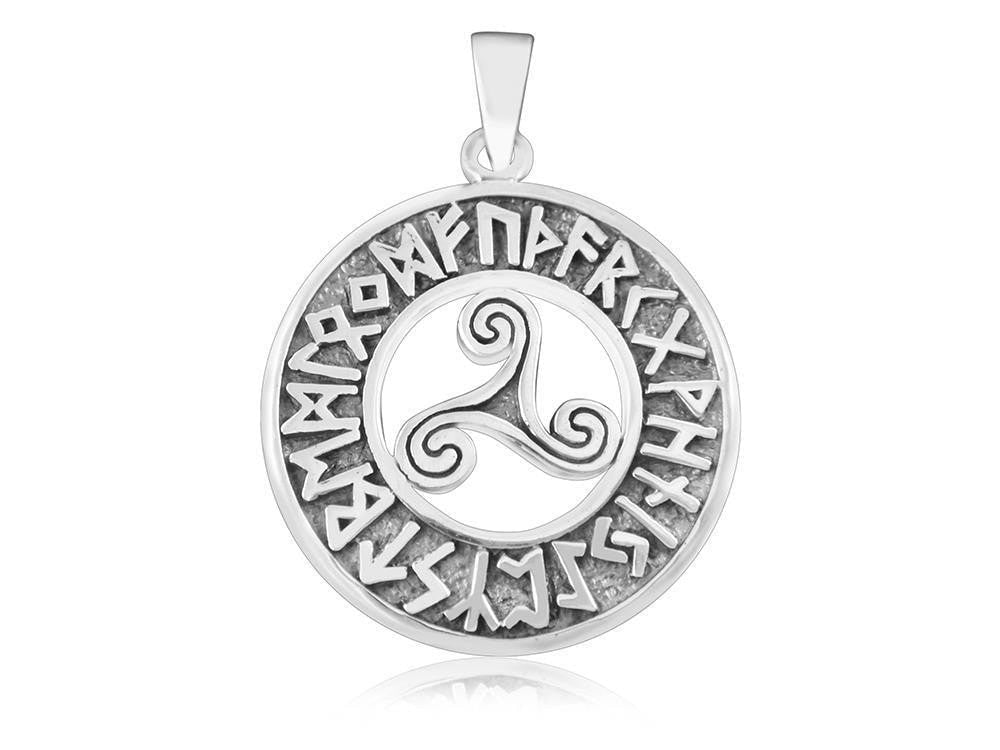 925 Sterling Silver Triskele and Runes Pendant
Regular price
Sale price
$32.95
Unit price
per
---
Quantity
Made from high quality Sterling Silver (925).

Total weight: 7gr. Size is approx. 1-3/16" (30mm) in diameter.

Celtic Triskelion / Runes theme.

Hallmarked 925. Delivered in a free gift box.

Price does not include chain. However, we carry in our stock Sterling Silver chains at your request for an additional small charge if you wish to complement the pendant.
The Triskelion with Runes pendant is a captivating emblem that marries the ancient symbolism of the Triskelion with the esoteric wisdom encoded in Norse runes. The Triskelion is a symbol characterized by three interlocked spirals or arms radiating from a central point. The inclusion of Elder Futhark runes on the Triskelion pendant adds a layer of Norse mysticism. Each rune carries not only phonetic sounds but also profound cosmic concepts, embodying the runic wisdom passed down through the ages. The runic symbols enhance the pendant's mystical significance.