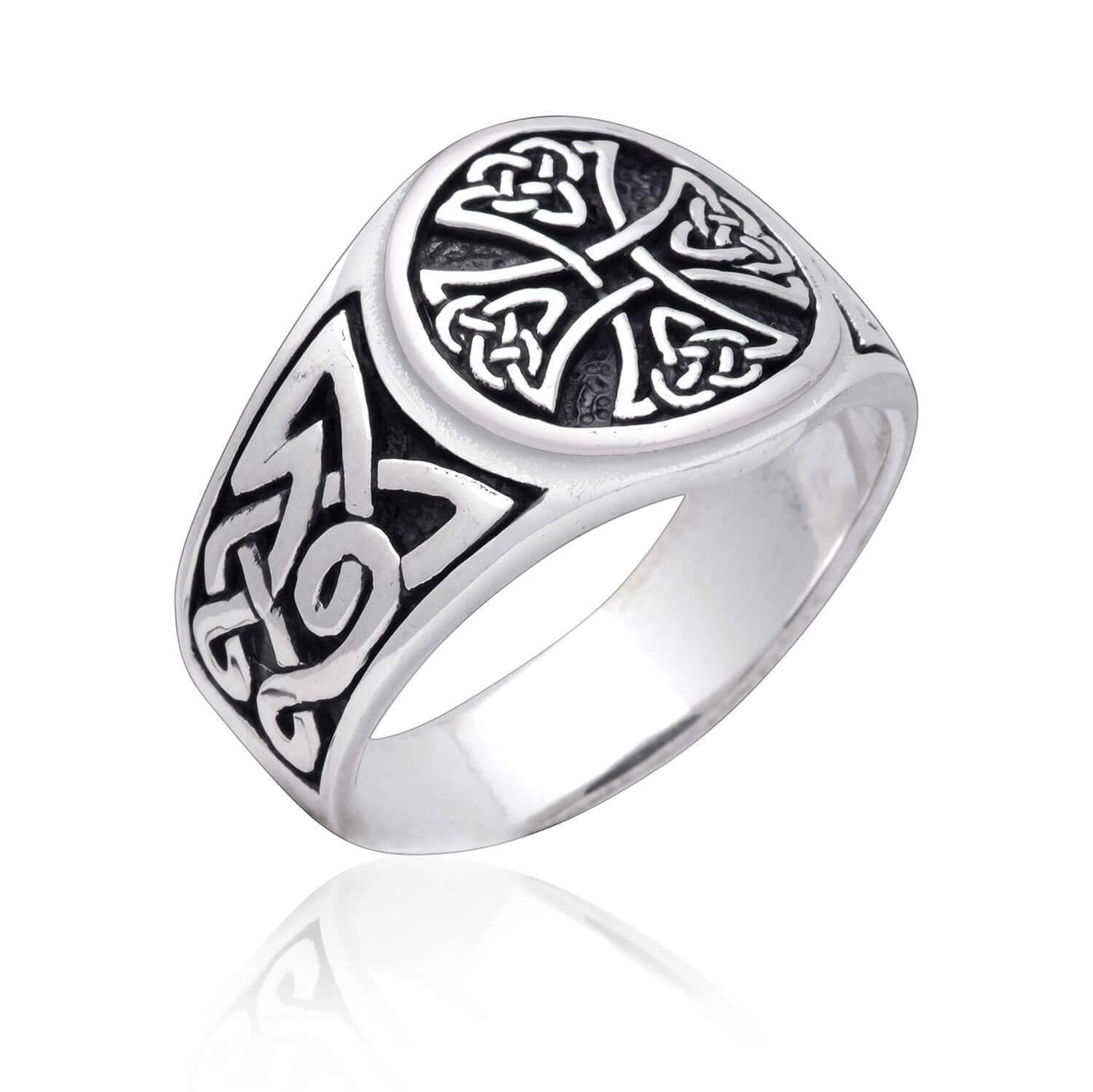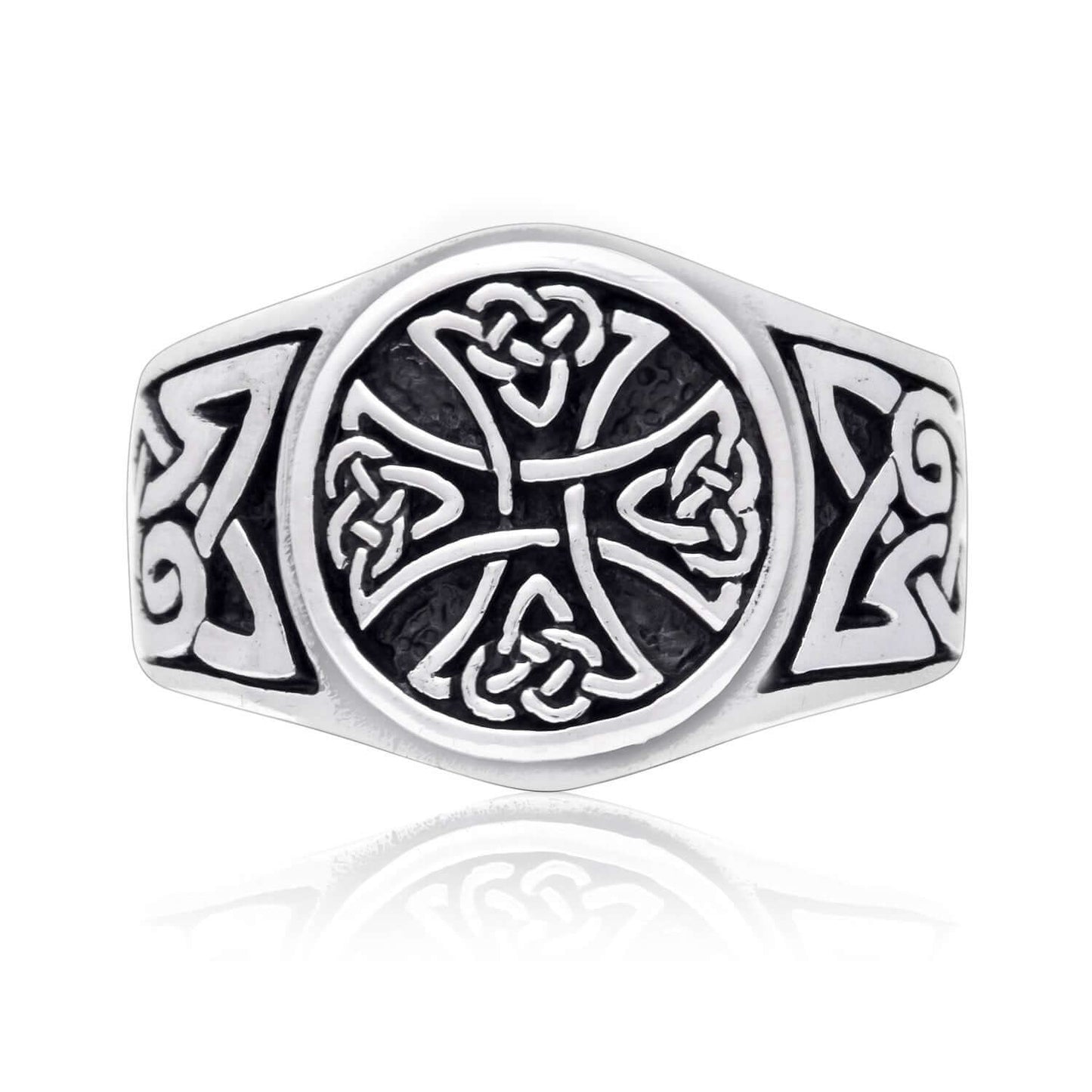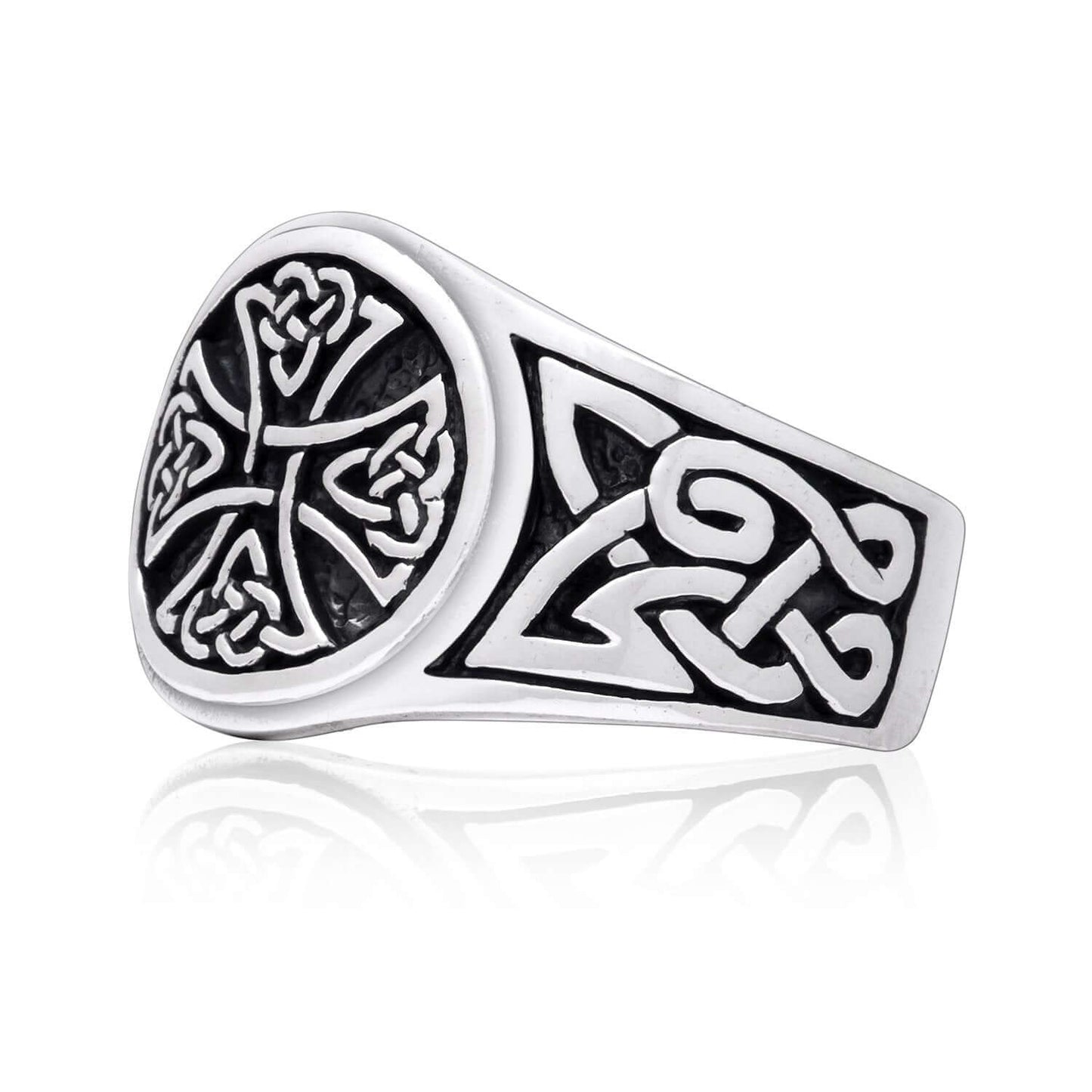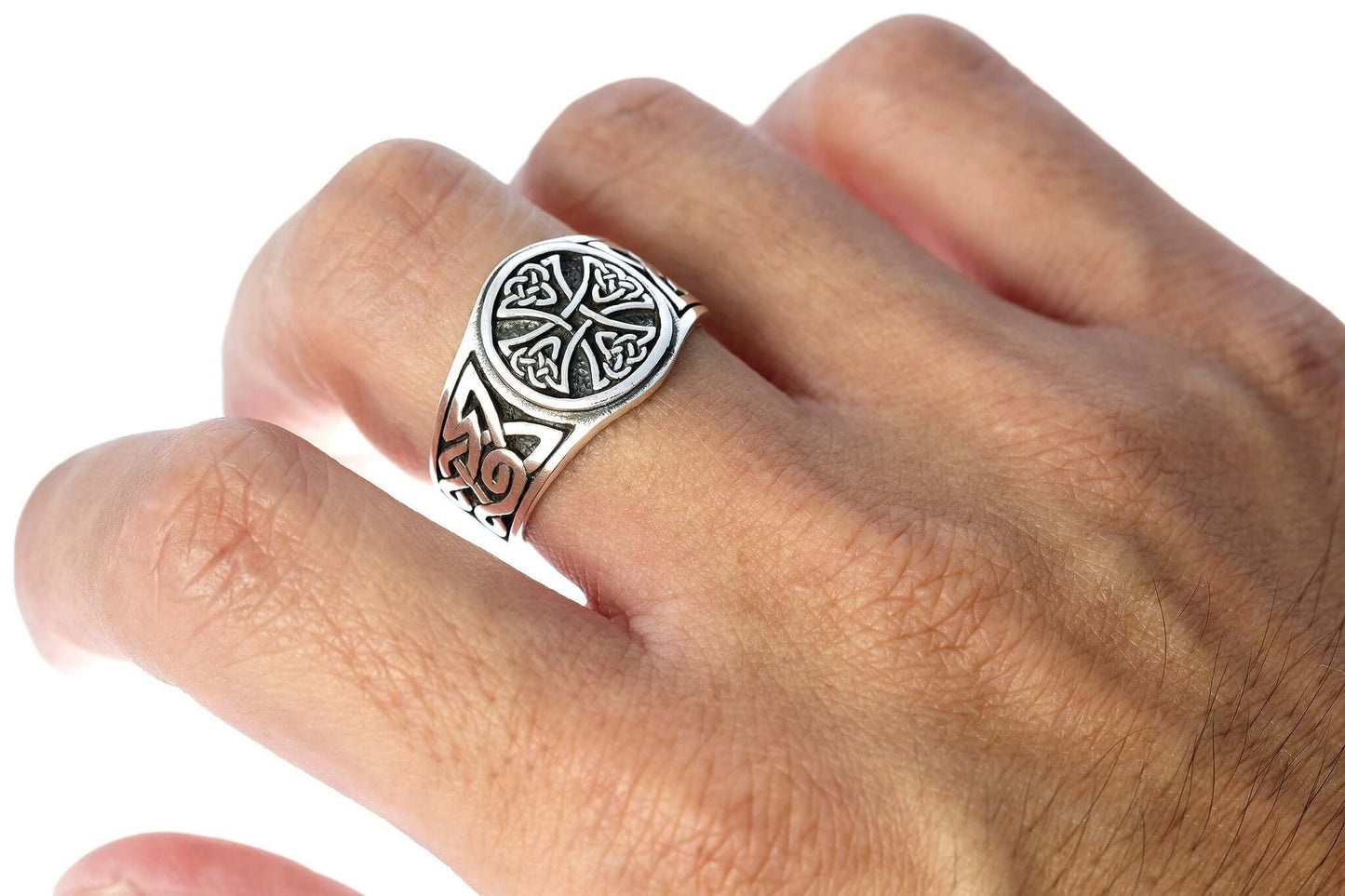 Sterling Silver Canterbury Cross Ring with Knotwork
Regular price
Sale price
$35.95
Unit price
per
---
Quantity
Made from high quality Sterling Silver (925).

Approx. weight: 9gr.

Frontal Diameter approx. 5/8" (15mm).

Stamped 925.

Delivered in a free gift box.
The Canterbury Cross is an iconic Christian symbol associated with the historic city of Canterbury in England and, more specifically, with the Canterbury Cathedral. This historic cathedral, founded by St. Augustine of Canterbury in the 6th century, became a significant pilgrimage site and played a pivotal role in the spread of Christianity in England.
This cross is notable for its distinctive design and rich historical significance. The Canterbury Cross is characterized by its unique shape, which resembles a square cross with expanded arms. The expanded arms of the cross symbolize the spread of the Christian faith and the message of salvation reaching out to all corners of the world.
The Canterbury Cross continues to hold a place of reverence and recognition in the Christian world. It is worn as a pendant, displayed as an emblem of faith, and used in various Christian ceremonies and liturgical settings.