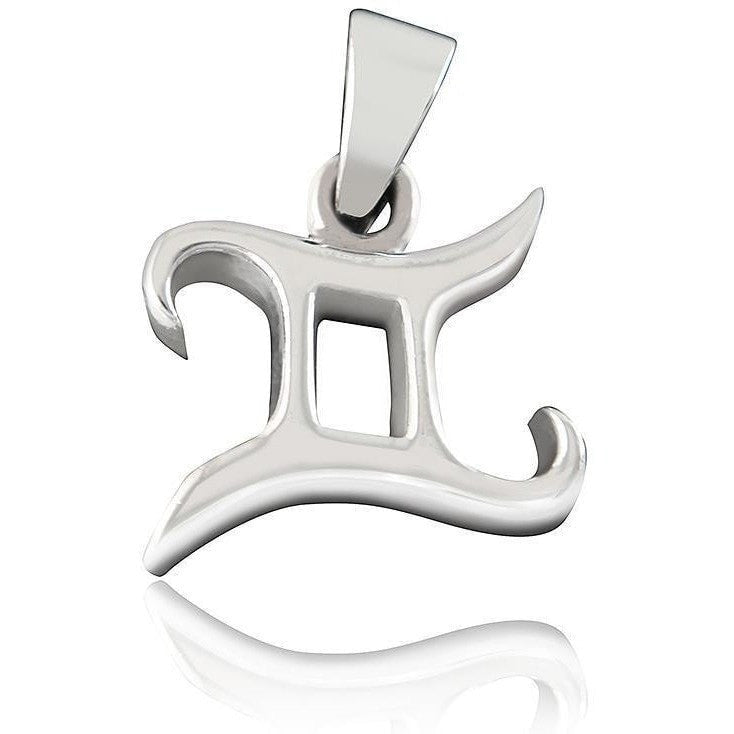 925 Sterling Silver Zodiac Sign Gemini Pendant
Regular price
Sale price
$17.95
Unit price
per
---
Quantity
Made from high quality Sterling Silver (925).

Total weight: 3gr.

Size is approx. 5/8" by 1/2" (15mm by 12mm) not including bail.

Design is zodiac sign Gemini.

Hallmarked 925.

Delivered in a free gift box.

Price does not include chain.
Gemini is the third sign of the zodiac, falling between May 21st and June 20th. Symbolized by the Twins, Gemini is associated with the element of Air and ruled by the planet Mercury. Those born under this sign are known for their dynamic, adaptable, and communicative nature. Their ability to embrace change and seek new experiences allows them to lead dynamic and engaging lives. While they may face challenges related to inconsistency, they have the potential for personal growth and self-discovery as they navigate the complexities of their dual nature.