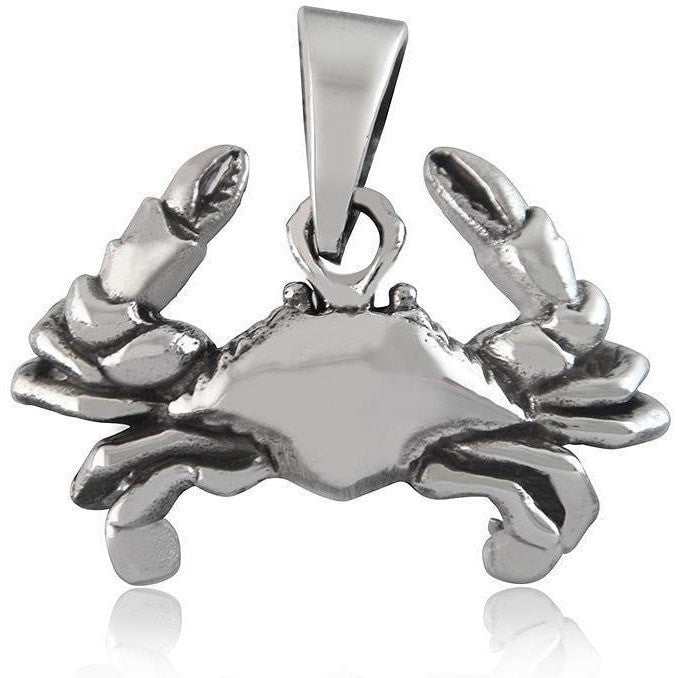 925 Sterling Silver Zodiac Crab Pendant
Regular price
Sale price
$17.95
Unit price
per
---
Quantity
Made from high quality Sterling Silver (925).

Total weight: 3gr.

Size is approx. 7/8" by 5/8" (22mm by 15mm) not including bail.

Zodiac sign Cancer.

Hallmarked 925.

Delivered in a free gift box.
Cancer, the fourth sign of the zodiac, spans from June 21st to July 22nd. Represented by the Crab, Cancer is associated with the element of Water and ruled by the Moon. Individuals born under this sign are known for their emotional depth, intuition, and nurturing qualities. Cancer is often described as one of the most emotionally sensitive signs of the zodiac. Their empathetic nature allows them to create deep and meaningful connections with those around them.