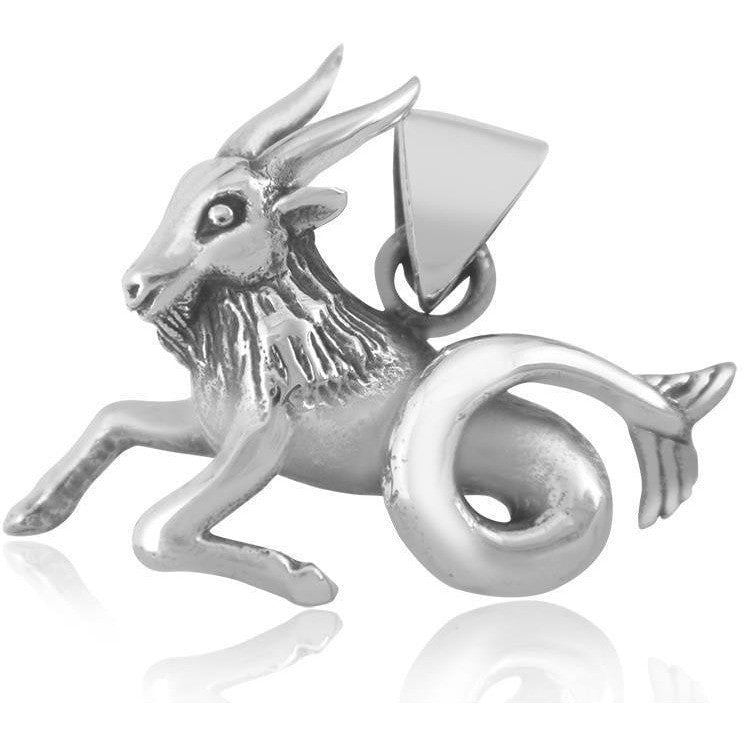 925 Sterling Silver Zodiac Capricorn Animal Pendant
Regular price
Sale price
$17.95
Unit price
per
---
Quantity
Made from high quality Sterling Silver (925).

Total weight: 4gr.

Size is approx. 3/4" by 5/8" (18mm by 16mm).

Design is zodiac sign Capricorn.

Hallmarked 925.

Delivered in a free gift box.

Price does not include chain. However, we carry in our stock Sterling Silver chains at your request for an additional small charge if you wish to complement the pendant.
Capricorn, the tenth sign of the zodiac, spans from December 22nd to January 19th. Represented by the steadfast and ambitious Sea Goat, Capricorn is associated with the element of Earth and ruled by the disciplined planet Saturn. Individuals born under this sign are known for their strong work ethic, practicality, and determination. They set high standards for themselves and work diligently to achieve their goals. Their disciplined and patient approach allows them to steadily climb the ladder of success. While Capricorns' determination is a strength, it can also lead to challenges if they become overly focused on work to the detriment of other aspects of life.