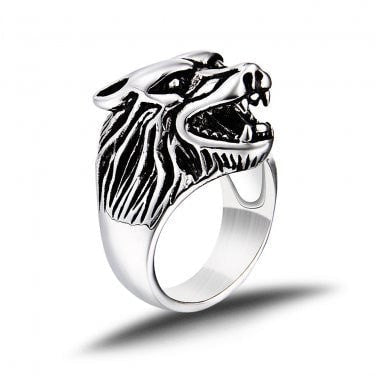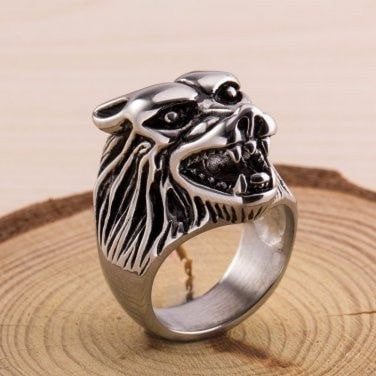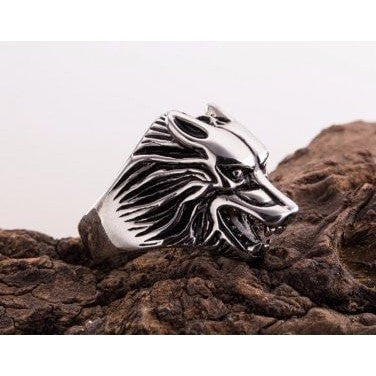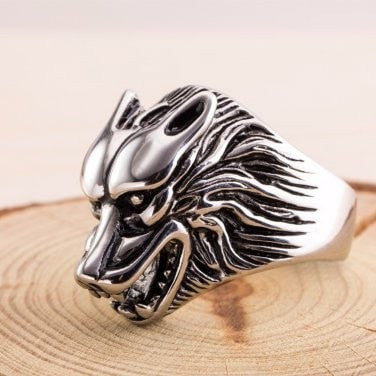 925 Sterling Silver Wolf Head Ring
Regular price
Sale price
$52.95
Unit price
per
---
Quantity
Made from high quality Sterling Silver (925).

Approx. weight: 17-20gr (depending on size).

Wolf Head theme.

Stamped 925.

Delivered in a free velvet pouch.
Embrace the untamed spirit of the wolf with our intricately designed Wolf Head Ring, a captivating piece that combines bold style with a touch of wilderness. The centerpiece of this ring features a highly detailed wolf head, capturing the essence of this majestic creature. The piercing eyes and finely sculpted features showcase the wolf's intelligence, independence, and mysterious allure. The design pays homage to the spirit of the wolf, revered in various cultures for its symbolism of courage, freedom, and loyalty. Unleash your inner strength and make a bold statement with the Majestic Wolf Head Ring – where style meets the untamed spirit of the wild.