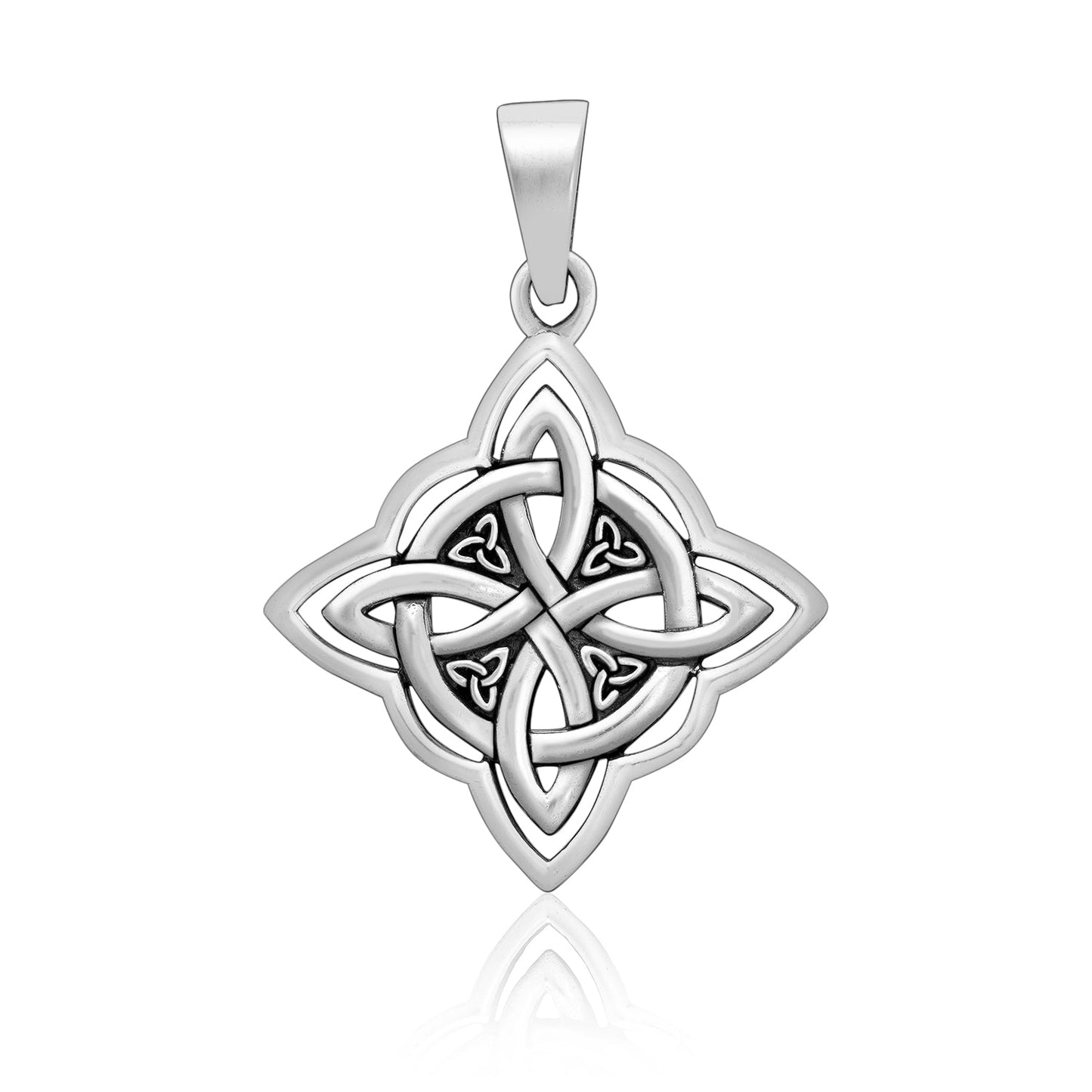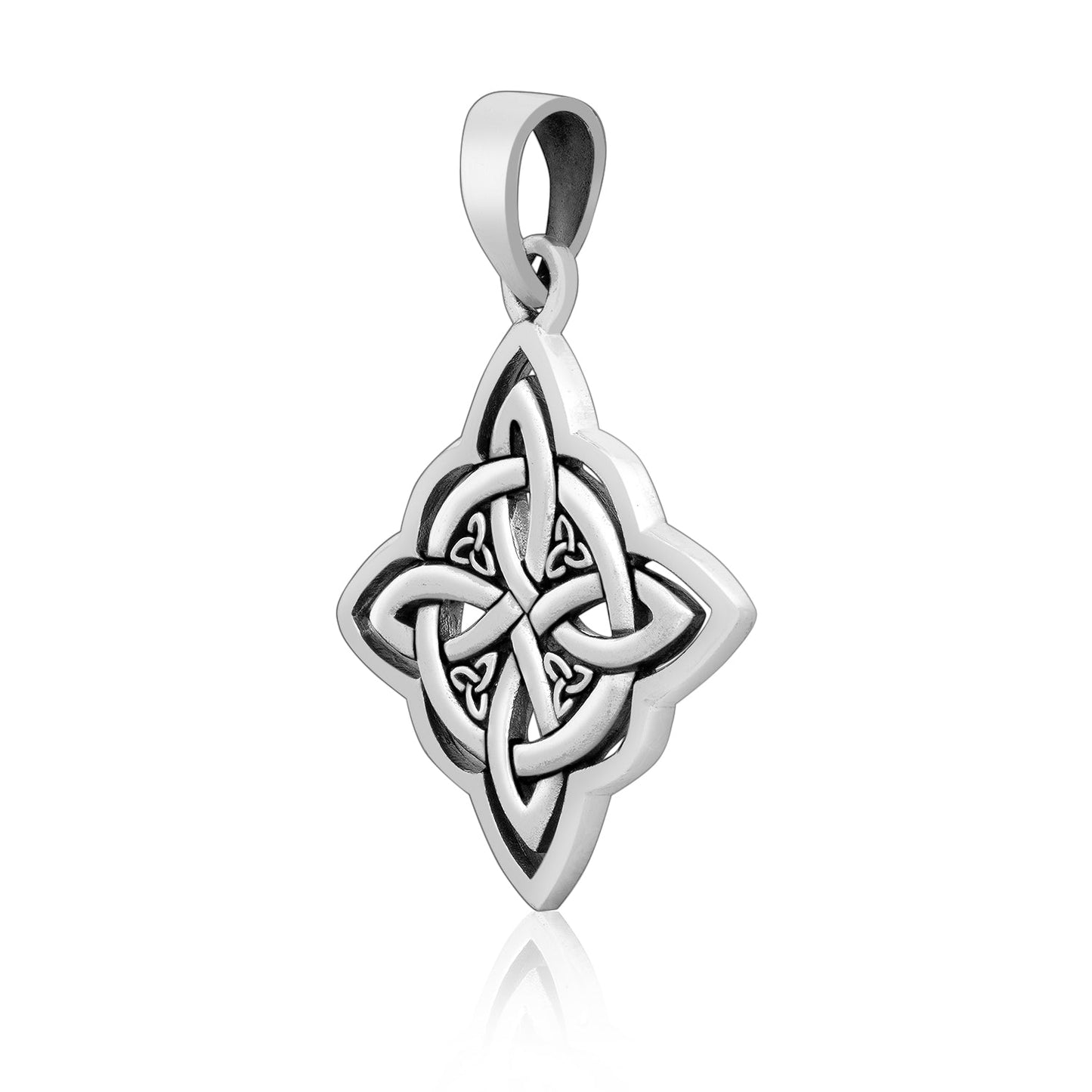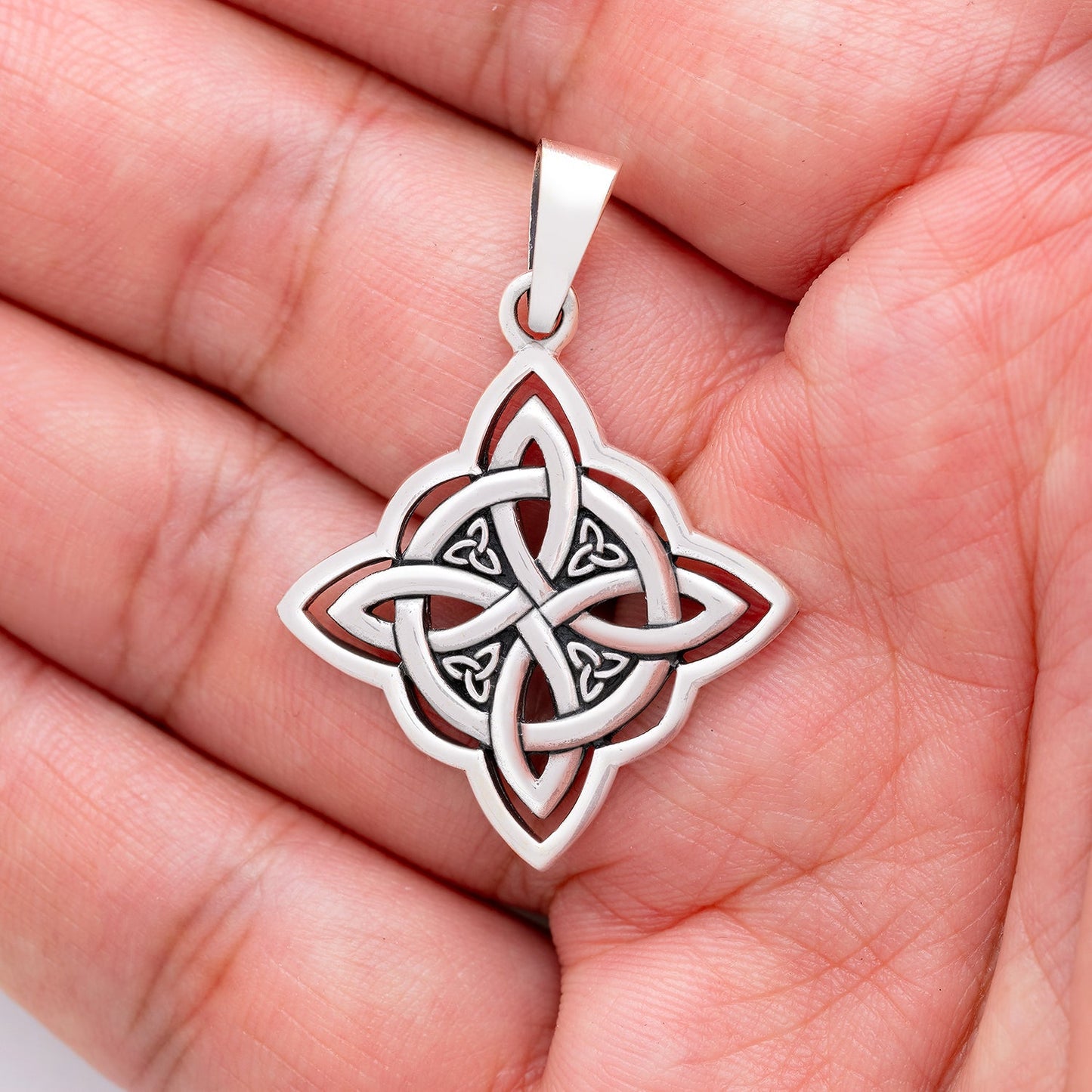 925 Sterling Silver Witch's Knot Pendant
Regular price
Sale price
$35.95
Unit price
per
---
Quantity
Made from high quality Sterling Silver (925).
Total weight: 6gr.
Size is approx. 1" (25mm) high not including bail by 1" (25mm) at widest point.
Hallmarked 925.
Delivered in a free gift box.
Price does not include chain. However, we carry in our stock Sterling Silver chains at your request for an additional small charge if you wish to complement the pendant.
The Witch's Knot, also known as the Magic Knot or the Witch's Sigil, is an ancient and enigmatic symbol with a rich history in the realm of witchcraft and folklore. This intricate, often stylized knot holds special significance in the practice of modern-day witches, Wiccans, and practitioners of the occult.
The Witch's Knot is a powerful symbol with a range of symbolic interpretations. At its core, it is a protective emblem used to ward off negative energy, curses, and malevolent forces. The knot is believed to trap or bind these harmful influences, preventing them from causing harm.