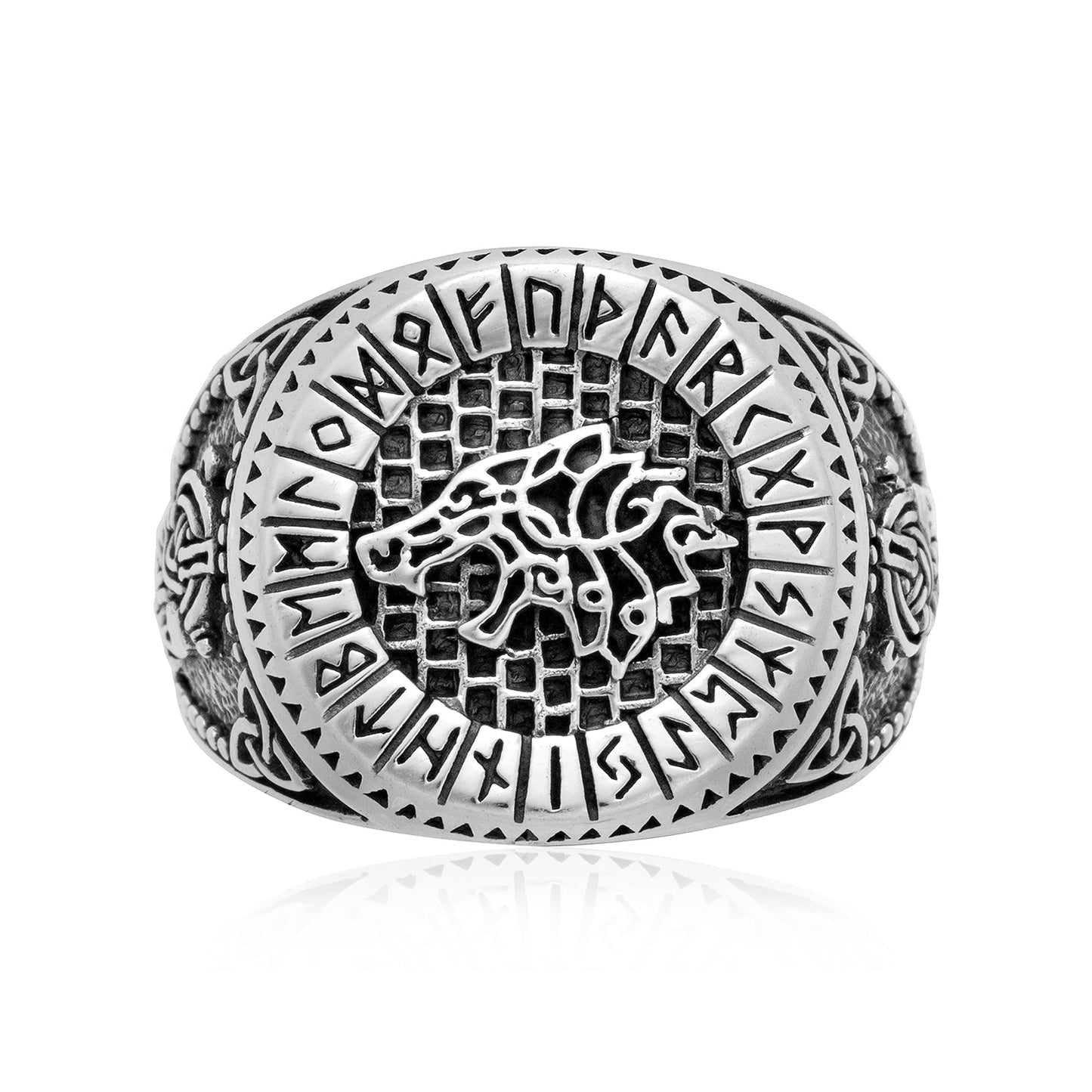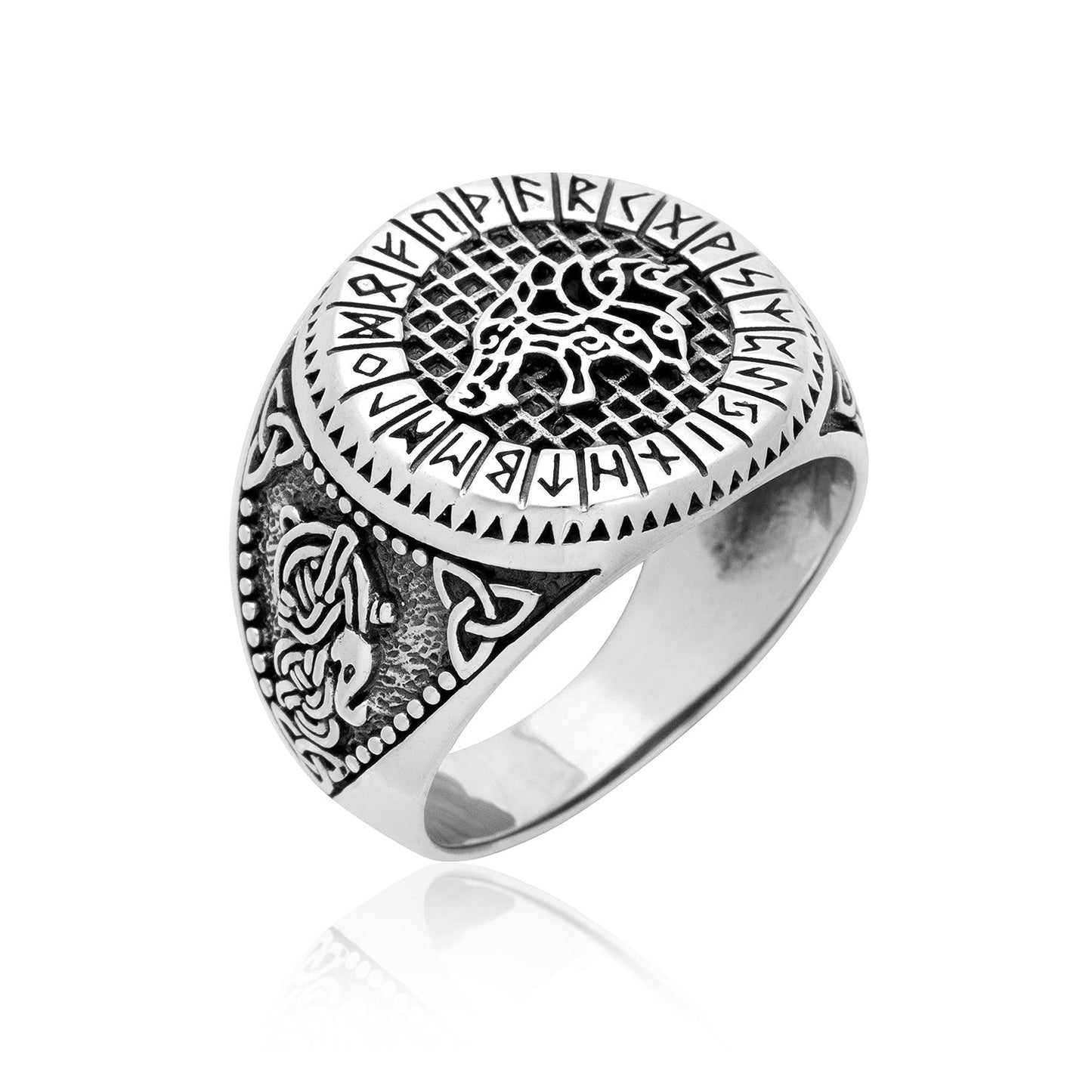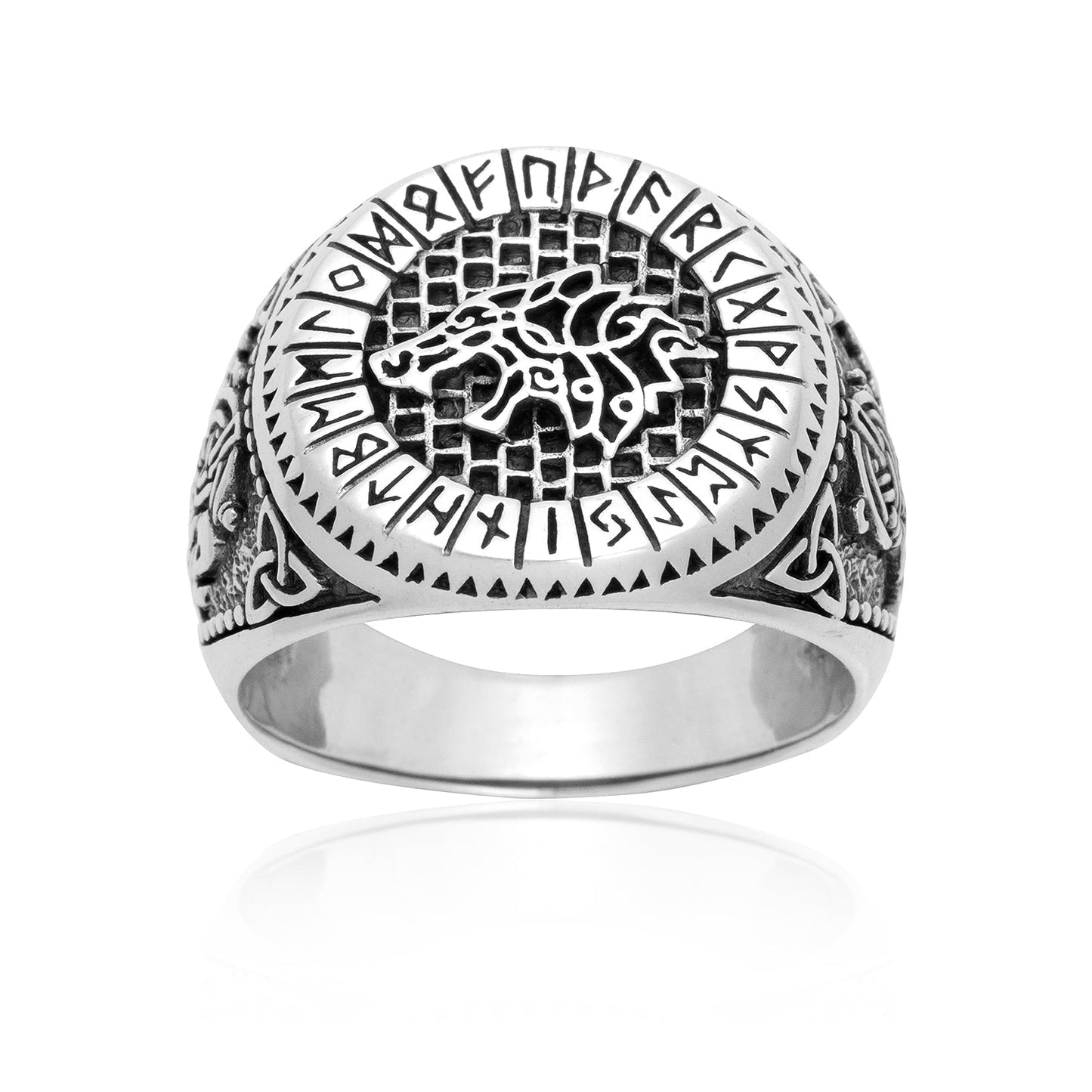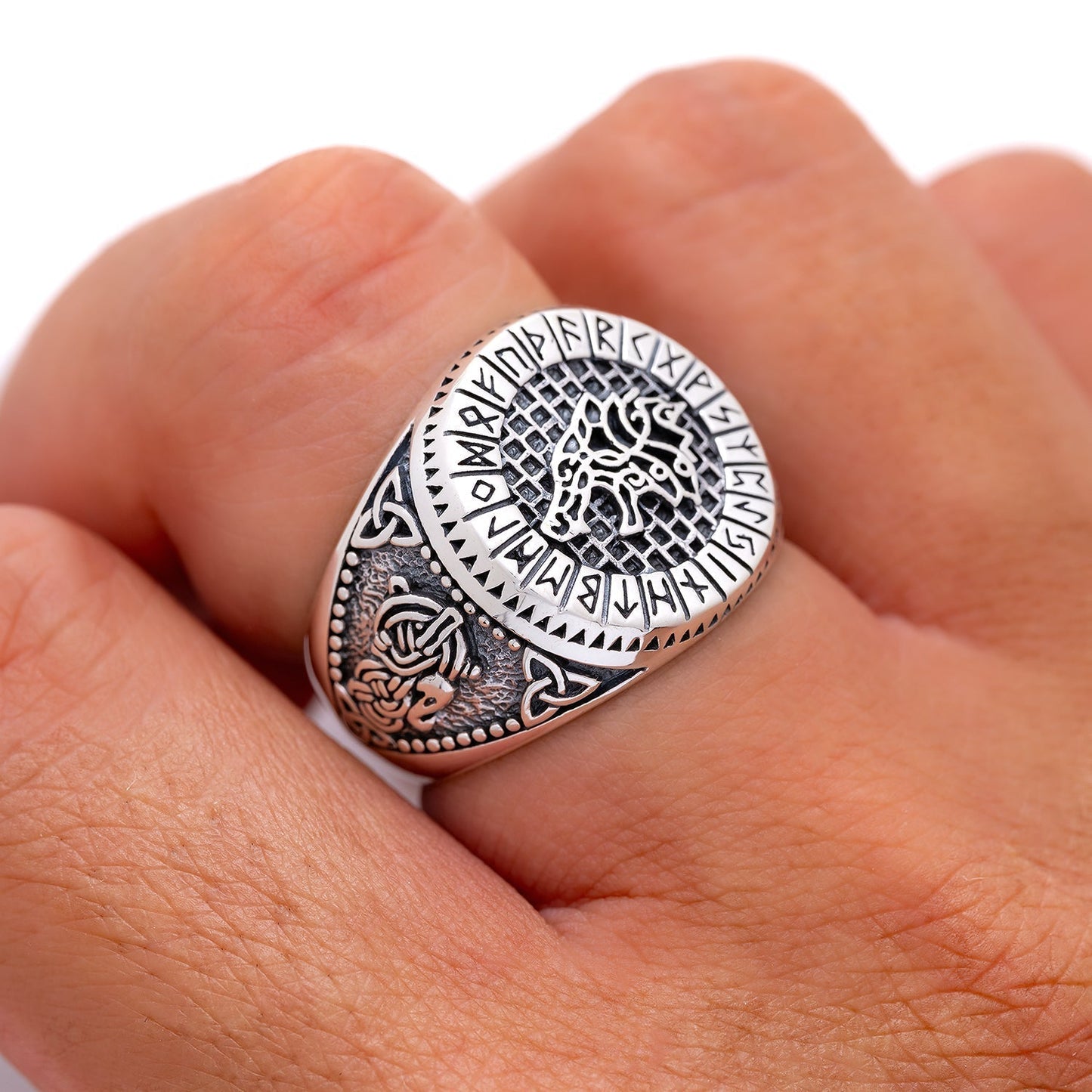 925 Sterling Silver Viking Wolf and Norse Runes Ring
Regular price
Sale price
$39.95
Unit price
per
---
Quantity
Made from high quality Sterling Silver (925).
Total approx. weight: 9gr depending on the size.
Frontal height is approx. 11/16" (17mm).
Viking Wolf Fenrir with Runes design in the front with Jormungand Mammen Style motifs on the two sides.
Hallmarked 925.
Delivered in a free gift box.
Norse mythology is rich with colorful characters, gods, and mythical creatures, but two of the most famous and formidable among them are Fenrir and Jormungand. These monstrous beings play essential roles in the cosmic order of Norse mythology, adding depth and intrigue to the tales of the ancient Norse pantheon.
Fenrir, also known as Fenrisúlfr, is a gigantic and monstrous wolf, one of the offspring of the trickster god Loki and the giantess Angrboða. Fenrir's sheer size and strength made him a formidable creature feared by the Aesir, the tribe of gods in Norse mythology. Fenrir represents chaos and uncontrollable forces, the looming threat of destruction, and the inevitability of change and turmoil in the world.
Jormungand, also known as the Midgard Serpent, is a colossal serpent that encircles the world in Norse mythology. It is one of the three monstrous offspring of Loki and Angrboða, alongside Fenrir and Hel, the ruler of the realm of the dead. Jormungand represents the unpredictability of fate and the constant presence of danger and upheaval in the world. Its encircling the Earth symbolizes the cyclical nature of existence and the inescapable return of chaos.